The Truth About Betty White's Time On Boston Legal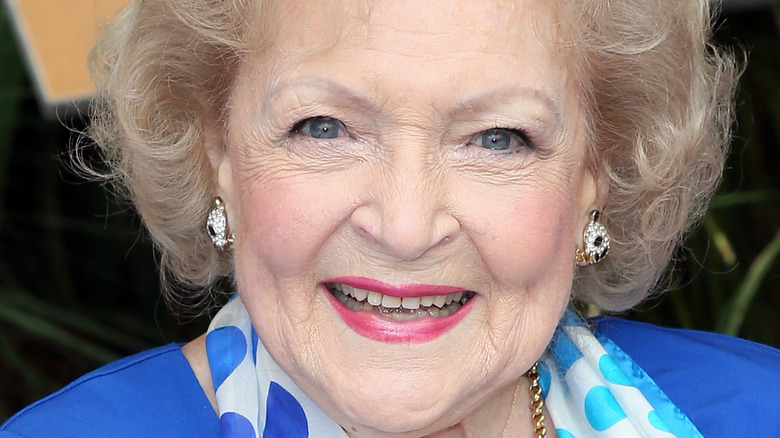 David Livingston/Getty Images
Spin-offs tend to be hit and miss, but "Boston Legal" certainly found its footing in the early noughties. Carrying on from the success of David E. Kelley's ABC legal drama "The Practice," "Boston Legal" featured an amalgamation of its lead stars James Spader, William Shatner, Lake Bell, and Rhona Mitra — as well as introducing the likes of Candice Bergen, René Auberjonois, and Mark Valley (via IMDB) to the series.
As Television Heaven notes, despite only running for five seasons, "Boston Legal" garnered a dedicated and devoted following which attracted a variety of notable recurring characters played by the likes of Tom Selleck, Michael J. Fox, Kerry Washington, Parker Posey, and Jane Lynch (via IMDB), who continued to provide memorable performances across the series. But there was one actress in particular that was a treat to watch over the course of "Boston Legal"s run, and that was the late, great Betty White.
Betty White played one of Boston Legal's most iconic characters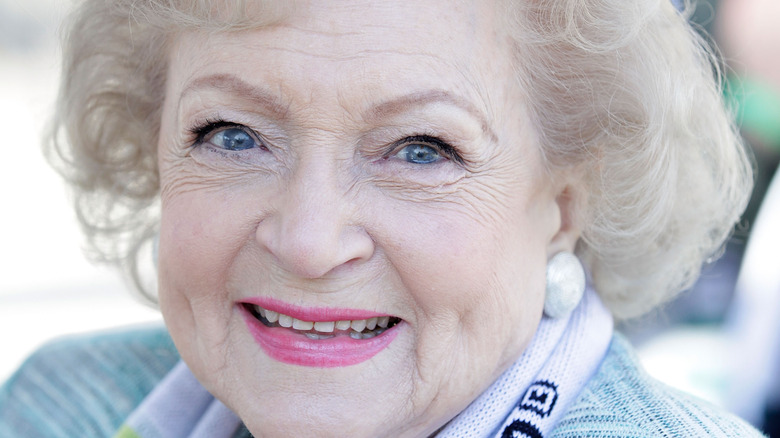 Brian To/Getty Images
Over the course of the series run, Betty White portrayed the incomparable Catherine Piper who absolutely lit up every single episode she was in. A childhood neighbour of Alan Shore (played by James Spader), she would go on to become his secretary and get into all sorts of trouble, per Boston Legal Wiki. You could always count on Catherine's escapades for a major laugh.
"When David E. Kelley writes you a part, it's a privilege. He made her such a complete character," White told Entertainment Weekly. The role of Catherine was one of White's most favourite to portray, and that comes as no surprise when you remember exactly what Alan Shore's assistant would get up to when she made an appearance (via The Hollywood Reporter). "You saw her commit murder and get away with it. You saw her rob two convenience stores and get away with it," White said, adding that all the while Kelley managed to keep her alive. "I loved Catherine," the actress concluded.