Here's Why Josh Duggar May Get A New Trial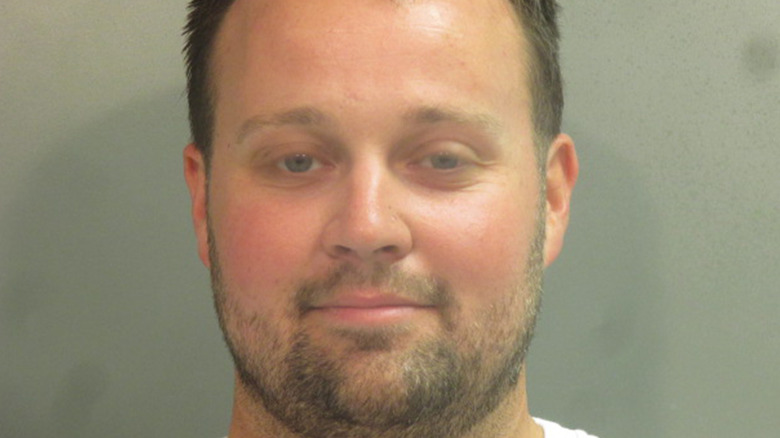 Handout/Getty Images
In December 2021, an Arkansas court found Josh Duggar guilty of two charges of receiving and possessing child sexual abuse material (via Us Weekly). It was a shocking development for fans of "19 Kids & Counting" and "Counting On," who had always considered the Duggar family a beacon of faith and moral values. However, the cracks had already begun to show as far back as 2015, when parents Jim Bob and Michelle Duggar revealed that their oldest son had molested several young girls, including some of his own sisters (via The Washington Post). They assured the public that Josh had undergone professional counseling and that he had reformed. The discovery of the graphic images on Josh's work computer suggested otherwise. 
Several of Josh's 18 siblings came out in support of the verdict. Sister Jill Duggar Dillard and her husband, Derick, stated, "Nobody is above the law" and added that "Josh's actions have rippled far beyond the epicenter of the offense itself." Another sister, Jinger Duggar Vuolo, went even farther, calling his actions "one of the most horrific evils imaginable" and suggesting that he might face a harsh judgment in the afterlife (via People). Still, his parents declared that they still love Josh and "will never stop praying for him."
Josh Duggar could face as much as 20 years in prison and a fine of $250,000 for each of the two charges. However, his legal team has recently taken action to try to save both his name and his fate.
Josh Duggar's legal team claims Josh is innocent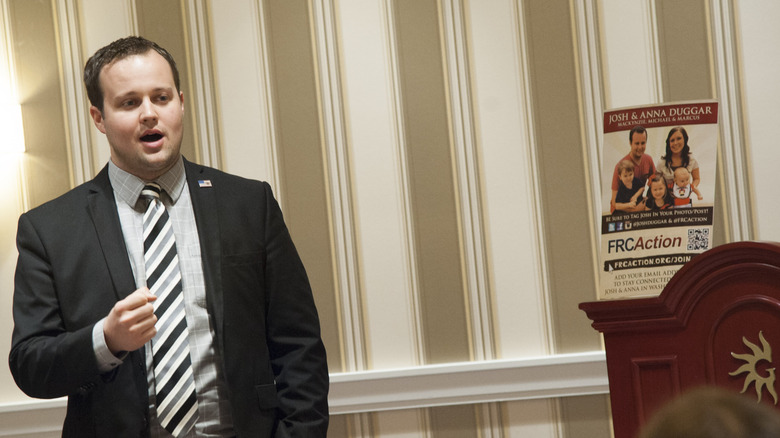 Kris Connor/Getty Images
According to TODAY, Josh Duggar's legal team has filed an appeal calling either for an acquittal of the child pornography charges or for a new trial if he is not acquitted. Their motion states, "The evidence elicited at trial does not support a conviction on either count — even in the light most favorable to the Government." 
The lawyers are putting forth two arguments in their call for action. First, they say that the state had no evidence to prove that Duggar knew he had explicit images on his computer. For a conviction, they say the accused must be aware of the nature of the material they possess. They also argue that "law enforcement had failed to meaningfully investigate the possibility that anyone other than Duggar may have committed the crimes charged." The attorneys suggest that an ex-employee of the car lot where Duggar worked had access to his work computer, so he could have downloaded the graphic material without Duggar's knowledge. The team had made this argument during the trial, according to USA Today, but now claim that the government "failed to timely disclose material exculpatory evidence" that this employee was the guilty party.
It is likely to take some weeks for the motion to be decided by a court of appeals. In the meantime, Josh Duggar remains in a county correctional facility. His wife, Anna, and their seven children are reportedly living in a converted warehouse on Jim Bob Duggar's compound, according to The Sun.