What Tatyana Ali 'Hated' About Ashley On The Fresh Prince Of Bel-Air - Exclusive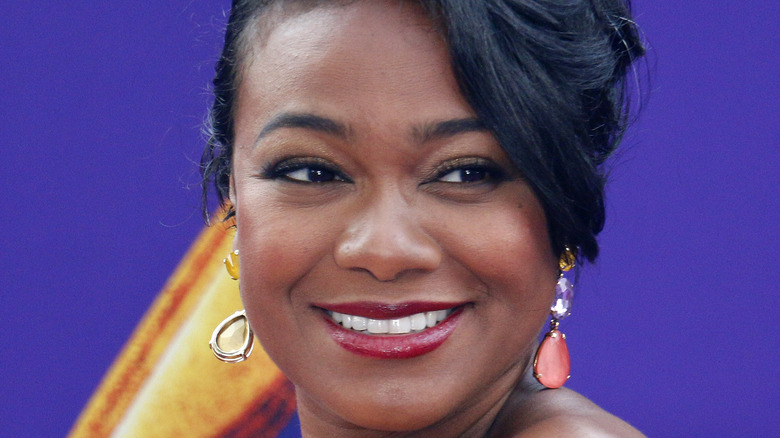 Tinseltown/Shutterstock
Tatyana Ali may not have been "West Philadelphia born and raised," but it sure felt like it as a child actor on "The Fresh Prince of Bel-Air." "I was raised on that set," she reminisced during an exclusive interview with The List.
Before landing her breakout role as Ashley when she was only 11 years old, Ali hadn't done anything that was even related to comedy. "I learned how to be funny there," she explained, and her comedic acting career has only continued to grow.
To this day, playing Will Smith's youngest sister is something that Ali still looks back at quite fondly. "It was just like a dream job. Like every job kind of pales in comparison," she said. "Just because we had this incredible camaraderie, and we were allowed to just let our creativity loose." Yet, there was one aspect of her character that she really didn't enjoy.
Tatyana Ali wasn't a fan of Ashley's wardrobe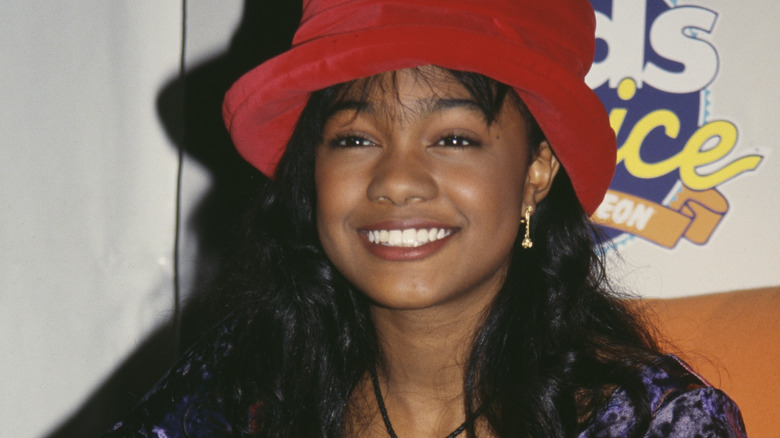 Michael Ochs Archives/Getty Images
While we all would have loved to look like Ashley, Tatyana Ali's younger self couldn't stand the floral dresses she was required to wear on "The Fresh Prince of Bel-Air." At the time, "I didn't think that was cute," she admitted to The List.
As a preteen who was depicting one of television's most popular characters, Ali had hoped Ashley would have been able to be a little more stylish like her older sister. "I had Hilary to look at, and I was like, 'Can I wear a — I wish I could wear a suit and, like, a dope hat like all her outfits,'" she said. 
Ali also felt as though her character's wardrobe was much too childish, especially now that she was an established actor herself. "I wanted to be grown," she admitted, and over the course of six seasons, fans did get to see her grow up before their very eyes.
Today, Ali has a lot more admiration for Ashley's outfits. "I really think fondly about those things now," she laughed. "Like my flower dresses and cowboy boots. And I don't know if that — I don't think that will ever come back." However, deep down, we kind of hope that they do.
You can catch Tatyana Ali in her newest film, "Vanished: Searching for My Sister," available now on Lifetime.