The Heartbreaking Death Of Iconic Fashion Designer Thierry Mugler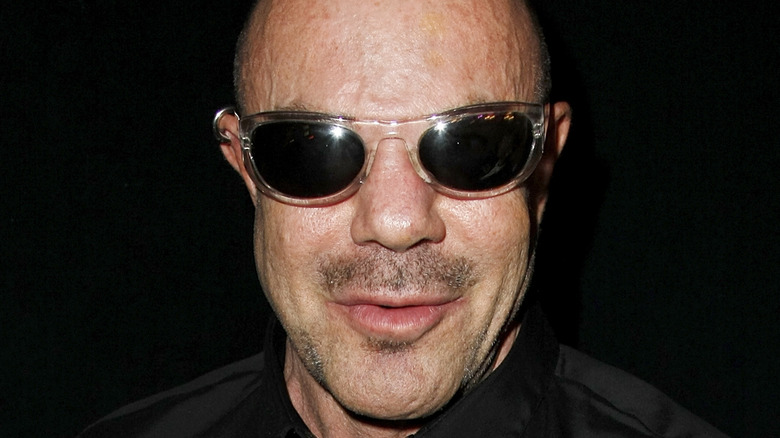 Florian G Seefried/Getty Images
Less than a month into 2022 and there's even more sad news. Just when fans were getting used to the death of fashion journalist André Leon Talley and actress Betty White, another passing has occurred. This time, fashion designer Thierry Mugler has died, according to a post on his Instagram. "We are devastated to announce the passing of Mr. Manfred Thierry Mugler on Sunday, January 23rd, 2022. May his soul Rest In Peace," the post read. He was 73 years old.
The cause of death was not revealed. It is believed that his passing is unexpected as there was no sign of illness beforehand, TMZ added. A fashion icon for over three decades, Mugler was known for dressing high-end celebrities including Beyoncé, Lady Gaga, and Rihanna. Though he retired in early 2003, he came back to dress Kim Kardashian at the 2019 Met Gala — fans might remember it as the iconic "wet" look. While this was his last celebrity styling gig, his work is still known through the fashion world with many artists including Cardi B styling themselves with his vintage outfits.
The legacy of fashion designer Thierry Mugler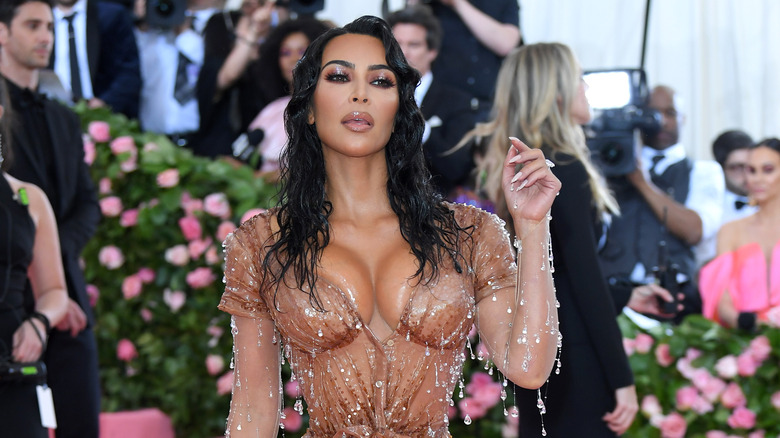 Karwai Tang/Getty Images
Aside from styling some of Hollywood's most well-known names, Thierry Mugler was known for creating his fashion house in the 1970s and joined Le Chambre Syndicale de la Haute Couture, per Marie Claire. His work was best known for its bright colors and theatrical designs. Avid fans might remember seeing his work from Demi Moore's LBD in "Indecent Proposal," to Beyoncé's 2009 tour.
Additionally, he didn't just flourish in the high fashion scene – his line was also known for some fragrances such as Angel and Alien, The Cut added. Unfortunately, Mugler's fashion career came to a close (sort of but we'll get into more of this later) in 2003 when his brand went bankrupt. He then turned into becoming a bodybuilder and employed a personal seamstress to stitch his clothes, according to The Cut. 
Mugler eventually returned to the fashion space once more to design, arguably, his most iconic look: Kim Kardashian's wet look. And, while he may have left the fashion world, the fashion world will never forget his contributions, especially since his brand lives on forever.