Thierry Mugler's Impact On The Fashion Industry Was Jaw-Dropping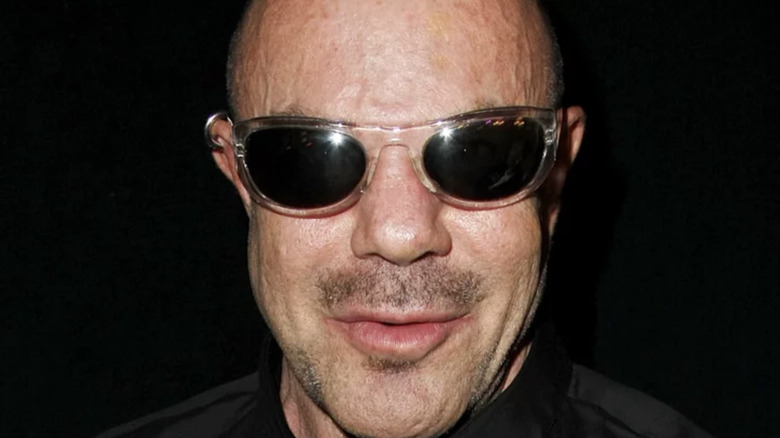 Florian G Seefried/Getty Images
The fashion world was rocked on January 23rd, 2022, with the announcement that Thierry Mugler had died at the age of 73. In a statement revealing the sad news, Mugler's team posted on Instagram, "We are devastated to announce the passing of Mr Manfred Thierry Mugler on Sunday January 23rd 2022. May his soul Rest In Peace."
The news was met with shock from the many celebrities who had been dressed by the style icon throughout the years, including the likes of Tracee Ellis Ross, who wrote in an Instagram tribute, "What an honor it is to have a small piece history with a true fashion icon. Rest In Peace, Manfred Thierry Mugler."
The French-born Mugler, who began designing in the 1970s, established himself early on as a couture pioneer. His wildly inventive clothes were a favorite of fashion-forward celebs including Madonna, Lady Gaga, George Michael, Cardi B, and David Bowie. Although he officially retired in 2002, he never really stopped working. Mugler dressed Beyoncé for her 2009 tour, and most recently designed the ocean-inspired "wet" dress Kim Kardashian wore to the 2019 Met Gala, per People. 
Thierry Mugler was known for his innovative designs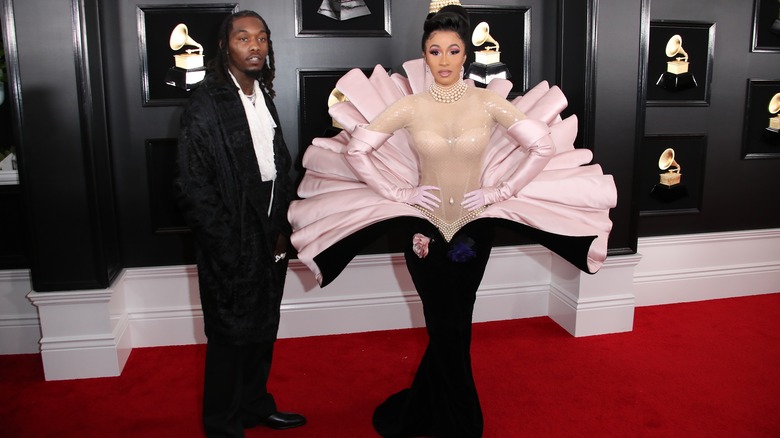 Dan Macmedan/Getty Images
Thierry Mugler was known for his spectacular fashion shows of the 1980's and 1990's, and his clothes themselves celebrated the female figure with their curve-accentuating fit. A curator who worked on a Mugler exhibition at the Montreal Museum of Fine Art recalled to Vogue, "He staged the most spectacular fashion shows and breathed new life into haute couture, notably through the use of new materials such as metal, latex and faux fur."
Some of Mugler's most glorious creations include a Marilyn Monroe-inspired feathery red gown sported by Eva Herzigova in 2015, a spangled mermaid-style gown Ivana Trump wore in 1992, and a gown with a halo that called to mind religious statuary, per CR Fashion Book. 
Another standout Mugler design was rapper Cardi B's 2019 Grammys look. The showstopper, inspired by the classic painting "The Birth of Venus," was part of a 300-piece collection he had displayed at his 1995 Haute Couture Show. The singer's stylist recalled to WWD that she had always wanted to use one of his archive pieces. "From the moment I saw it, I knew it was going to be a debatable moment, some people would love it and some people would hate it and that's everything we're about when it comes to fashion." She added, "It's meant to create a conversation," which is exactly what Mugler's legacy will continue to do.