The Sad Truth About Doris Day's Dancing Career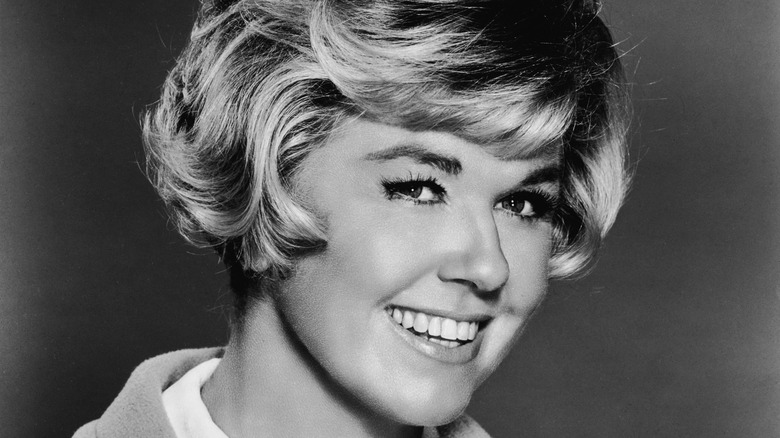 Hulton Archive/Getty Images
When you think of Doris Day, you can't help but hear that soft, lilting voice and see that sweet, wholesome smile that were the signatures of romantic comedies in the 1950s and 1960s. 
From full-blown musical spectaculars like "The Pajama Game" and single-girl-in-the-city samplings like "Pillow Talk" to sweet family flicks like "Please Don't Eat the Daisies," Day made hit after hit for the silver screen and parlayed her fame into albums and television as well. 
Hit songs like "Que Sera, Sera" and her own sitcom, aptly titled "The Doris Day Show," which ran from 1968 to 1973, made Day one of the 20th century's most legendary performers (via Biography).
However, the woman born Doris Von Kappelhoff almost lost her chance to become a professional performer altogether when she was just a girl. Day had a teenage dream of Hollywood stardom, but a fateful accident at a pivotal moment in her life nearly destroyed all of it.
A car accident changed Doris Day's life forever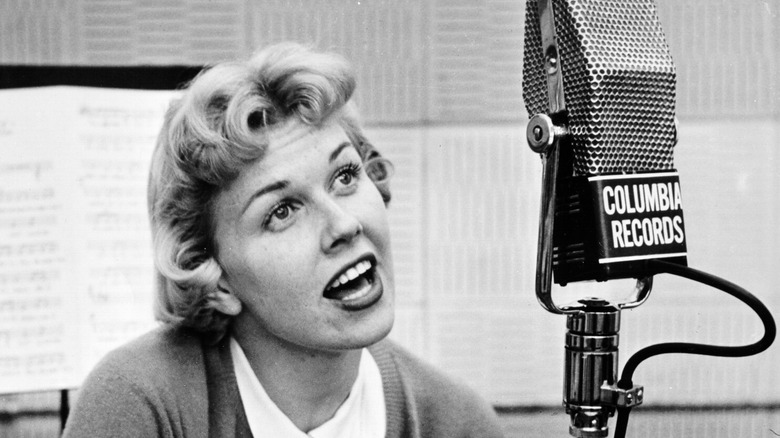 Michael Ochs Archives/Getty Images
Growing up in the Cincinnati area, Doris Day loved dance and studied ballet and tap as a young girl, winning a local dance contest along the way. 
In 1937, just when she and her dance partner were about to head to Hollywood and pursue a dance career, the teenager was in a horrific car accident. She broke both of her legs, effectively ruining any chance she had of becoming a professional dancer.
During her three-year recovery, Day listened to music as a way of coping and found jazz singer Ella Fitzgerald, who was then an up-and-coming singer after a successful performance at New York's Apollo Theater (via EllaFitzgerald.com). 
"There was a quality to Ella [Fitzgerald]'s voice that fascinated me," Day once said in an interview (via The Week). "I'd sing along with her, trying to catch the subtle ways she shaded her voice, the casual yet clean way she sang the words."
"Casual yet clean" could easily describe Day's voice, something her mother took notice of during those years of recovery. She quickly got her daughter singing lessons, and, later in life, Day said that the accident that destroyed her chances at a dance career was "the greatest thing that happened" to her, via The Telegraph.