Is Kody Brown Really Considering Expanding His Marriage Again?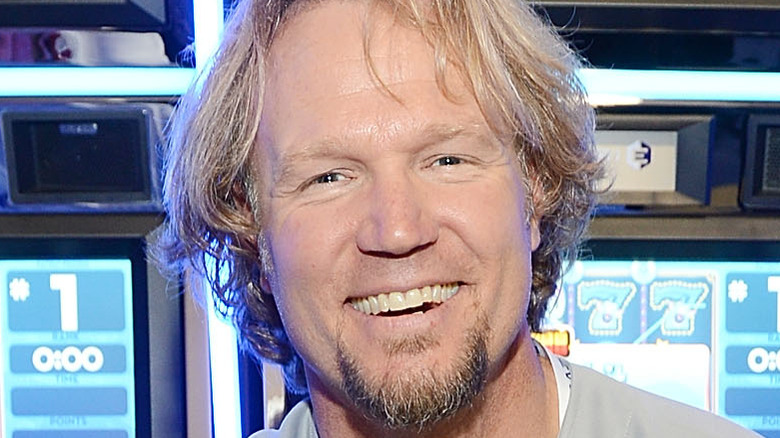 Denise Truscello/Getty Images
Fans of "Sister Wives" were shocked when Kody and Christine Brown announced that they were splitting up. "After more than 25 years together, Kody and I have grown apart and I have made the difficult decision to leave," Christine shared on Instagram in November 2021. "We will continue to be a strong presence in each other's lives as we parent our beautiful children and support our wonderful family," the post added.
A big reason for the split was the tension caused by Kody's other wife, Robyn, whom he married in 2014 in order to adopt Robyn's three children from a past relationship. She was the first wife to come into the family in 16 years and the other wives, which includes Janelle and Meri, feel that Kody favored Robyn over the other women. "The other wives can't compete against Robyn," a source told US Weekly. "Robyn and Kody are a dream couple. She has him wrapped around her finger." The insider added that Kody treats Robyn "like a queen and takes care of her. They act like they're still newlyweds. They're still very much in love."
As a result, Janelle is also considering a split from Kody. "With Kody and I right now, our relationship is pretty strained," she said during a Season 16 episode (per US Weekly). "And you know, it's easy to walk away." Now, it seems like Kody might be thinking of expanding his family to include new wives.
Kody Brown wants wives who understand his commitment to Robyn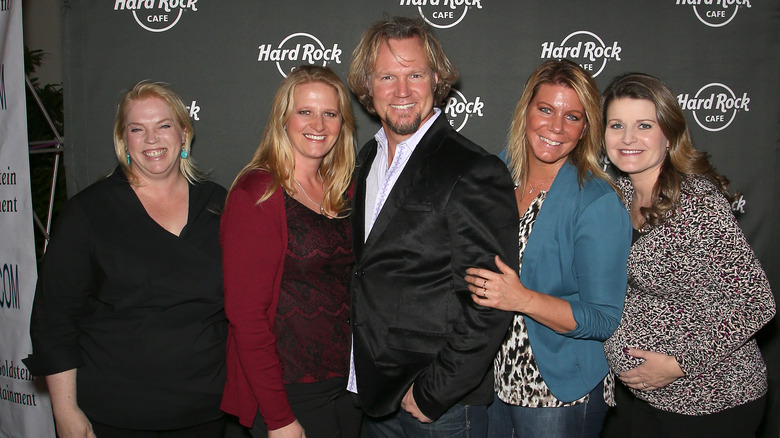 Gabe Ginsberg/Getty Images
With his wife, Christine, already gone — and two wives voicing their unhappiness — Kody Brown is considering expanding his family. "He is not happy with the other wives threatening to leave," a source told US Weekly, adding, "He's considering starting fresh with new wives." 
According to the source, Kody hopes that new women would be able to accept his commitment to his fourth wife, Robyn. The amount of time he spends with her has been a source of friction between him and the other wives. In fact, some fans of the show have even speculated that Kody seems to be heading towards monogamy due to his devotion to Robyn.
But while he might not be happy with his other wives' behavior, Kody has made it clear that he won't be the one to leave the unions. "In plural marriage, I don't feel like I've got the right to say, 'This is over, this is ending,'" he said previously. "I have dominion over my own body and where I'm at, but I'm not in place where, like, I can say, 'Hey, I'm divorcing you.' I can't do that. However, any one of them, I feel like, can."