This Sister Wives Fan Theory Changes Everything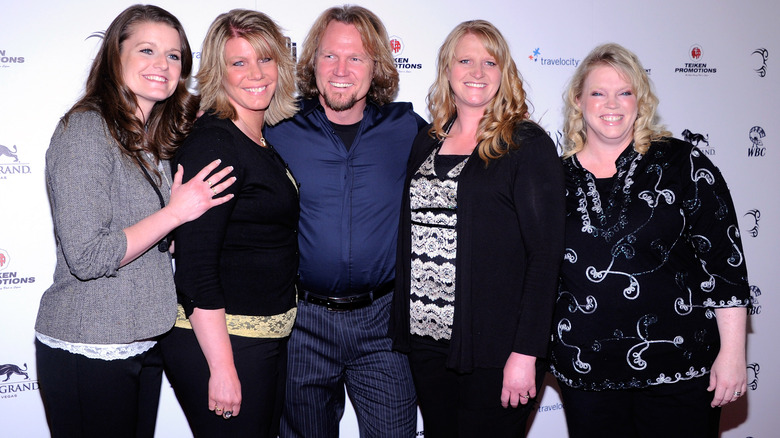 Ethan Miller/Getty Images
Since 2010, TLC's "Sister Wives" has offered viewers a tantalizing glimpse into the unconventional lifestyle of proud polygamist Kody Brown and his four wives. The Browns often struggle to make their unusual family dynamic work and, as the series wore on, interpersonal issues have proliferated. Aside from tussling with society's harsh views on polygamy, Kody has to contend with jealousy and infighting between Meri, Christine, Janelle, Robyn and their many children. During the dramatic season 15 finale, he proclaimed, "I am in polygamy hell! I can't take it anymore!" (via In Touch Weekly).
Kody's wives have all expressed concerns about whether the lifestyle is for them at some stage over the years. However, when polygamy was decriminalized in Utah, in 2021, it seemed like things were heading in the right direction for the family as a long-gestating return to Christine's home state finally seemed possible (via People). However, Kody also appeared to be having second thoughts about the practice itself, leading fans to speculate about what's really going on behind the scenes.
Has Kody's head been turned by monogamy?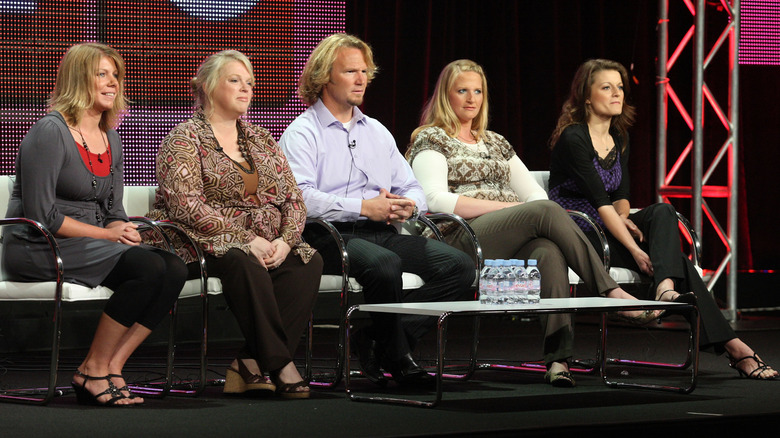 Frederick M. Brown/Getty Images
As TV Shows Ace notes, there have been rumors for a while that Kody Brown only really has eyes for one wife, Robyn. In Season 15, the previously defiant polygamist revealed he could no longer advocate for the lifestyle. Fans believe Kody has fallen out of love with Christine, Meri, and Janelle — if he ever loved them in the first place — and may not be living in the same house as them anymore either. In fact, certain corners reckon Robyn has lured Kody towards monogamy. The father of 18 claimed the imbalance of power made him question polygamy but, over on Reddit, internet sleuths suggested he's covering his tracks because Kody only wants to be with Robyn going forward.
Robyn is Kody's fourth wife. She became a Brown in 2010, as per Cheat Sheet, following Christine, who was added to the family more than ten years prior. "Sister Wives" fans surmised Kody's second and third wives were added to fulfill his and Meri's polygamist dreams, but Robyn is the first partner he actually loved (via Reddit). In their shared memoir, "Becoming Sister Wives," Kody admitted he didn't love Christine when they tied the knot. Perhaps the reality star didn't understand the appeal of monogamy until his fourth wife came along and, now he's got a taste for it, Kody wants to commit fully to her. This feeling is likely compounded by the fact Kody's relationships with his other wives continue to deteriorate.