Kiefer Sutherland Opens Up About A Terrifying Childhood Experience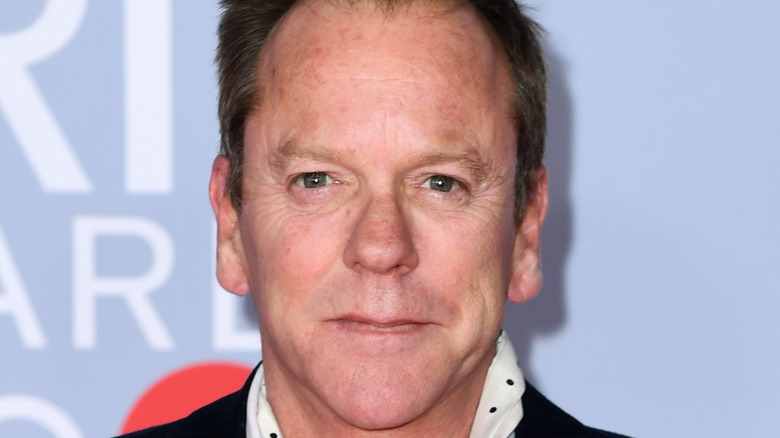 Gareth Cattermole/Getty Images
Kiefer Sutherland has had quite the career, with over 100 credits to his name on IMDb, including starring roles in the likes of "The Lost Boys," "24," and "A Time to Kill." 
Aside from acting, Sutherland is also a successful musician. "I discovered early in life that if I've got too much time on my hands, I will f**k up," he told GQ about his music. 
Although Hollywood was clearly calling his name, as Sutherland admitted, his life almost went in an entirely different direction. "I left school when I was very young so I'd be laying phone cable in Northern Ontario. That would have been about the best job I could have got," he revealed. 
Still, it was pretty clear that Sutherland was going to be somebody. First and foremost, he's the son of two iconic actors. Per The Guardian, the star's father is Donald Sutherland while his mother, the late Shirley Douglas, divided her time between acting and political activism.
"The choices they made were maybe not the best choices as a parent but they were the best for their lives," he shared. "So by the time I was 15 and I wanted to leave school and become an actor I had no guilt and both of them, to their credit, let me." 
However, his parents' activities outside the household got the family caught up in one particularly scary incident that will stay with Sutherland forever. 
Kiefer Sutherland's family home was raided by the FBI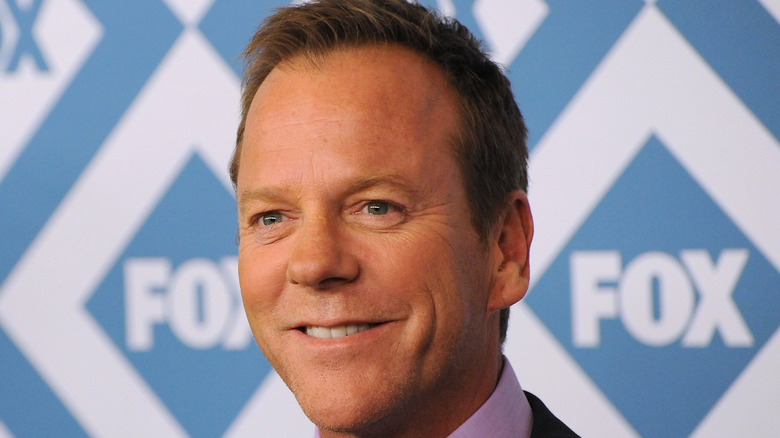 Featureflash Photo Agency/Shutterstock
In an interview with the Independent, actor Kiefer Sutherland recalled when, as a 2-year-old, his family home was the subject of a terrifying government raid.  
"It doesn't matter what age you are, when the FBI comes running through your house with their guns drawn, you're gonna remember it," he recalled. 
The agents were after his mother, the late activist Shirley Douglas, whom they believed was attempting to buy explosives for the Black Panthers. Douglas had founded a fundraising group for the Panthers, but she always maintained that the whole thing was a setup. 
"They made it as difficult for her to operate as possible, to the degree that they put her in prison," Sutherland said. "In prison she organized the first Prisoners Union, at which point they said: 'You know what, how about we just deport you?' She said: 'Only if I can take my children' and off we went to Canada!" 
The "Lost Boys" breakout believes his family was targeted due to the leftist political views of his father, Donald Sutherland. He was vocally against the Vietnam War and also "believed in nationalized health care and large government, and those were not necessarily 'American values,'" Kiefer Sutherland shared. 
In fact, the elder Sutherland was placed on an NSA watch list back in the '70s. Luckily, he was shooting a movie abroad at the time of the raid.