Was Kate Middleton Sending A Message By Wearing This Accessory?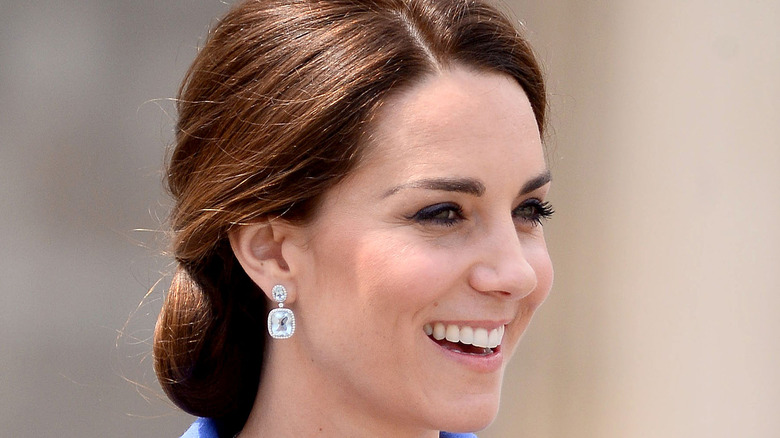 Isaaack/Shutterstock
The lifestyle of a royal is inherently unattainable. It's where much of the fascination with the British royal family comes from in the first place. They simply lead a life more comparable to a fairytale than the average person. From sipping high tea out of fancy china to doling out knighthoods — it generally isn't all that relatable (via The Mirror). The gap widens even further when it comes to general appearance. With the finest of jewels and designer dresses, it's safe to assume that everything a royal family member dons is entirely out of the realm of possibility for the average person's budget. Or is it? 
The Duchess of Cambridge, Kate Middleton, is on track to become the future Queen of the United Kingdom. However, some of her fashion choices couldn't stray further from such a weighted title. You'd hardly expect to be able to pop out and afford to purchase an exact outfit that a member of the royal family was seen wearing — especially in the case of Middleton who is revered for her impeccable fashion taste. So, why is it that, despite her stature, the Duchess still keeps things down to earth when it comes to her style? 
Kate Middleton has a love of budget fashion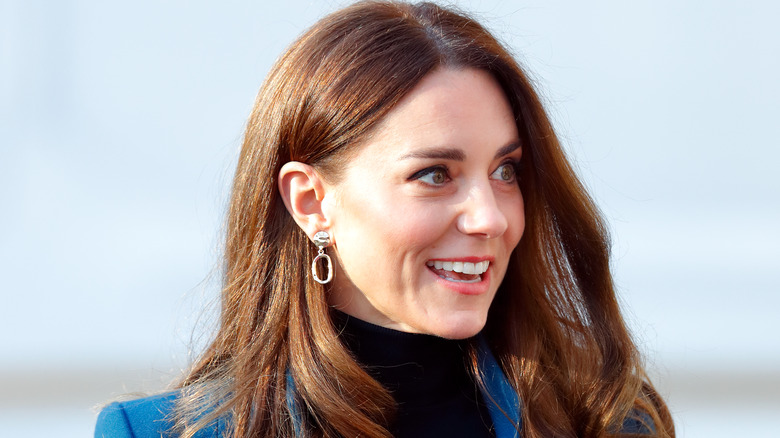 Max Mumby/indigo/Getty Images
Whenever the Duchess of Cambridge, Kate Middleton, makes a public appearance at any event big or small, the first thing many admirers notice is what she's wearing. In the years since she joined the royal family, Middleton has often been praised for her fashion sense. For fans of her style, the best part is that every now and then she appears in a budget look that anyone can manage to afford. Yes, Middleton is no stranger to popular high-street brands such as Zara and Gap, per The Express. In fact, on many occasions, Middleton has been spotted in outfits that maintain a relatable budget of being under $100. 
The Duchess also previously wowed fans by donning earrings that cost just $2, Cosmopolitan reported. Journalist Daniela Elser has shared her own theories on the message behind these budget choices. 
"Every time Kate wears something like these Accessorize earrings, they serve as a reminder that she has not lost touch with her commoner roots," Elser wrote for the New Zealand Herald. "She might be on track to become the next Princess of Wales but the message such fashion choices as those earrings carry is that her royal status has not irrevocably changed her as a person," she added.