The Real Difference Between Soap Operas And Telenovelas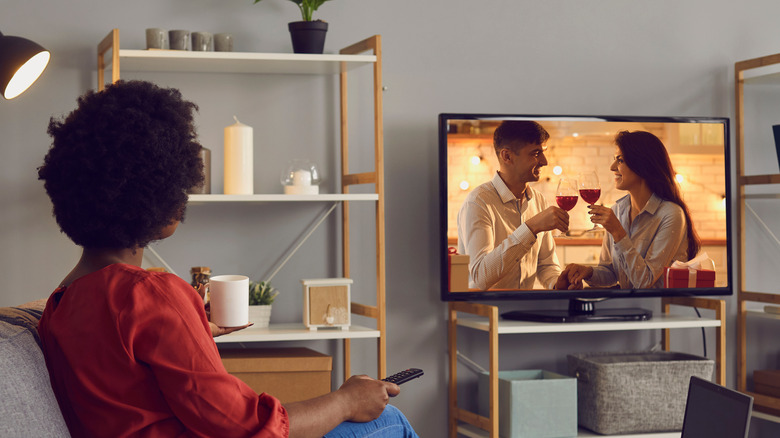 Studio Romantic/Shutterstock
Daytime television has a reputation for being heavy on soap operas. From "General Hospital" to "Days of Our Lives," millions of viewers tune in to catch what drama their favorite characters are causing today. But are soap operas really that different from telenovelas?
Soap operas and telenovelas both started in the 1930s as short dramatized radio programs aimed at middle-class homemakers. Procter & Gamble began to buy up advertising slots around the shows in hopes of boosting sales. A few companies, including Proctor & Gamble, actually ventured out and produced their own radio dramas (via Cincinnati.com). 
In the 1950s, radio shifted to television, but the core of soap operas and telenovelas were still the same. Daily programming not only continued but expanded. According to Smithsonian Magazine, "by 1970, the three major networks were airing a total of 18 daytime serials." Just like today, each show ran five days a week, every week of the year. Some soap operas, like "All My Children" still are on the air after decades. Like their telenovela counterparts, they still have plots full of cheating, revenge, love triangles, and evil twins. There are no ideas too crazy for soap operas and telenovelas. But where soap operas have lost viewers in recent years, telenovelas have actually been gaining more fans (via PBS News Hour).
Telenovelas have more in common with primetime drama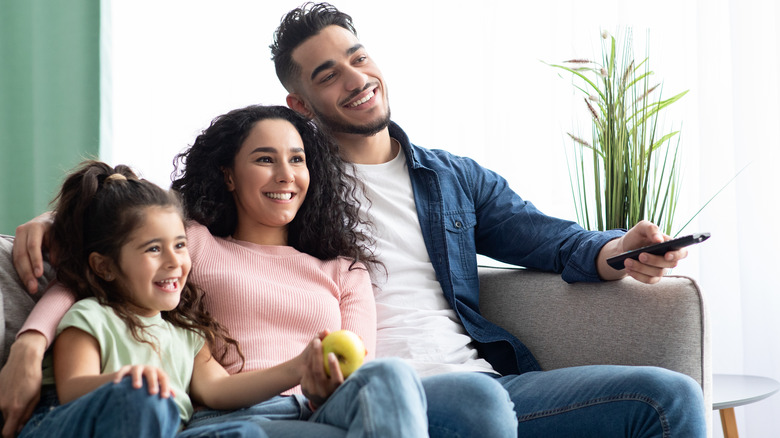 Prostock-studio/Shutterstock
Telenovelas have their share of soap opera-level drama, but they tell stories differently than soap operas. At their base level, telenovelas are actually a lot more like our primetime dramas. Telenovelas air the way soap operas do — every day — but where soap operas are written specifically for women, telenovelas are written for the whole family. They even air during primetime — between 7 p.m. and 9 p.m. -– instead of the middle of the day (via Britannica). According to Vox Creative, over 5.9 million viewers tune into telenovelas. Of those, 3.1 million are outside the "key demo" soap operas aim for. 
One of the biggest differences between telenovelas and soap operas rests in how long each show runs. Soap operas go on seemingly forever, and many of the most popular have been on for decades. With telenovelas, though, there are seasons and series finales instead of one never-ending saga. "Rebelde," for example, aired from 2004 to 2006, following a set cast of characters through their time at an elite boarding school (per IMDb). Meanwhile, "Yo soy Betty, la fea" (which the American comedy "Ugly Betty" is based on, notes the Independent) had a short run from 1999 to 2001 (via IMDb).
As PBS News Hour, fans of telenovelas "like their stories with all the loose ends wrapped up and a happy ending" with characters often getting a happily ever after in the form of "a big wedding finale is common."