Katie Thurston Gets Candid About How The Bachelorette Impacted Her Mental Health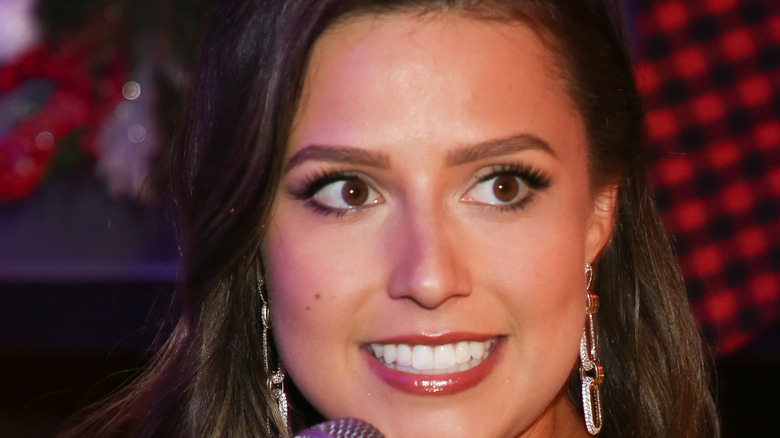 Paul Archuleta/Getty Images
With a cumulative 44 seasons between them, "The Bachelor" and "The Bachelorette" have come to form a cult following that are the self-proclaimed "Bachelor Nation." Each season bringing with it a new hoard of contestants that viewers at home love or love to hate. With such a long-running show that's based on human relationships, endless drama and countless scandals are par for the course. 
Katie Thurston has made bold moves from the second she walked into our TV screens with a vibrator in tow (via Refinery29). Competing in Matt James' infamous season, Thurston then went on to star in her very own season of "The Bachelorette." Thurston made it very clear in "The Bachelor" that she wasn't one to take things silently and she wasn't afraid of confrontation, which was evident in her own explosive drama-filled season. 
Thurston's drama didn't end with the season's close. While the season concluded with contestant Blake Moynes proposing to Thurston, things came crashing down shortly after the season concluded and the pair announced their break-up (via Us Weekly). Then, in a shocking plot twist, Thurston announced that she had begun dating another contestant, John Hersey, by sharing a now-very-controversial "Twelve Days of Messy" series on her Instagram where she shaded her ex Moynes and announced her new beau (via People).
With her Bachelor career now in the rear view mirror, Thurston has opened up about how difficult the journey has been.
Katie Thurston reveals she turned to antidepressants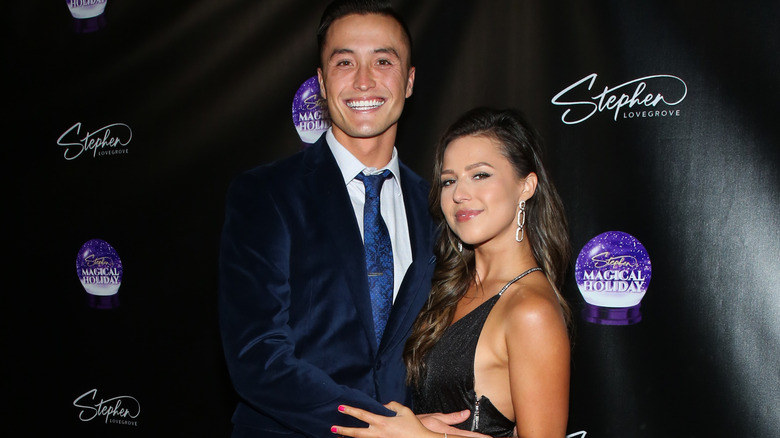 Paul Archuleta/Getty Images
Over the countless years fans have watched contestants come and go, and they've passed judgement on each and every last one — that's what watching reality TV is all about after all, isn't it? Well, Katie Thurston is trying to remind fans of the damage their judgement can have on an individual. In a revealing Instagram post, she certainly didn't hold back and opened up about her struggles over the past year, "I was drowning in my tears, unable to even recognize the girl in the mirror. Was the old me really gone? I started taking antidepressants for the first time before my season aired. I thought I knew what to expect. I didn't. I thought I was strong enough to handle the negativity. I wasn't. But they say time heals everything." 
Thurston candidly shared the precautions she had to take to protect herself from hateful comments, "As time went on, I was quick to block the hate. And I don't mean mentally. I mean in the most literal sense. Unfollow accounts that encouraged it. Limit my screen time usage with a password only John knew. Anything I could do to bring myself out of a dark place. Surround yourself by those who love and support you." She closed the caption by leaving a gentle reminder to internet trolls, "If you're reading this and you ever said something mean to a stranger online, I hope you reflect for a moment and reconsider hitting send next time ... Stay kind." 
If you or someone you know is struggling with mental health, please contact the Crisis Text Line by texting HOME to 741741, call the National Alliance on Mental Illness helpline at 1-800-950-NAMI (6264), or visit the National Institute of Mental Health website.