Why The Queen's Current Stay At Sandringham Holds Special Meaning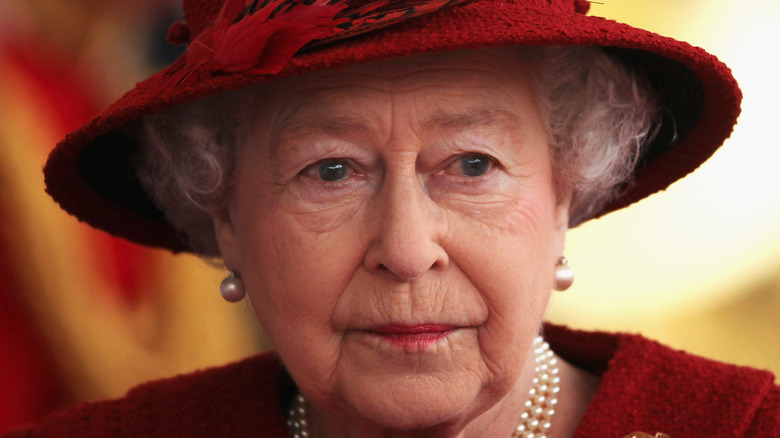 Dan Kitwood/Getty Images
Sandringham Estate, especially for the royal House of Windsor, has been the setting for events that hold equal historic and sentimental significance. What was originally, as People reports, a gift Queen Victoria bought for Prince Albert has evolved into more than just a farm with beautiful gardens.
Before the COVID-19 pandemic, Queen Elizabeth and her family spent every Christmas at Sandringham starting in 1988, according to Town & Country. In fact, Sandringham was where the queen gave her first televised Christmas message and where her grandfather, George V, gave his first radio broadcast (via Town & Country).
But Sandringham is also, a former staff member told People, the place where the queen "doesn't have to be monarch. She can be Elizabeth rather than the Queen." Prince Philip, too, found Sandringham a place to be himself. Once he retired from public life, the Duke of Edinburgh spent much of his time at the estate.
It's a bit ironic, though, since it's the very place Elizabeth became queen, changing both of their lives dramatically.
This is why the queen's visit to Sandringham means more this year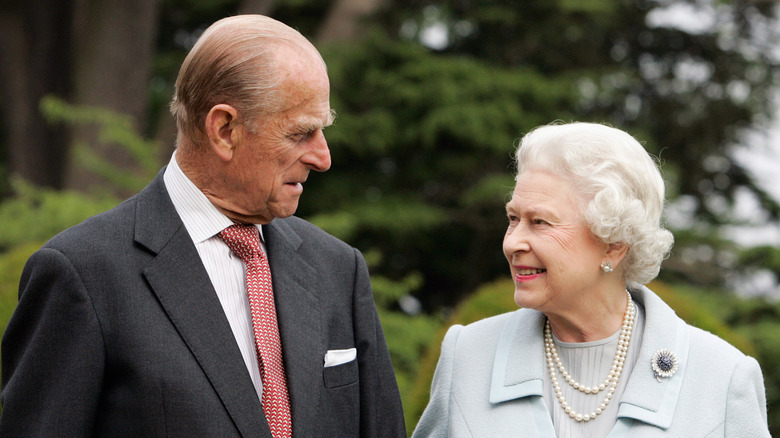 Tim Graham/Getty Images
On February 6, 1952, King George VI died in the same place he was born: Sandringham Estate. Once he was pronounced dead, Princess Elizabeth became Queen Elizabeth. Sandringham, Town & Country reports, was also the place where, in January 1936, George V died and King Edward VIII ascended to the throne.
Queen Elizabeth's current visit marks a major anniversary: 70 years since her father died and she became queen, and now longest-reigning monarch. While it's tradition for the queen to stay at Sandringham for the Christmas holiday through February 6, since Christmas was once again interrupted by COVID-19, Queen Elizabeth was finally able to make it to Norfolk this week.
The 70th anniversary is only one part of what makes this trip to Sandringham sentimental for the queen as it will be her first anniversary celebrated without the late Prince Philip. To mark the occasion, People reports Queen Elizabeth is staying at Wood Farm, a separate, smaller five-bedroom house on the estate lands. This was her late husband's favorite place to stay when he'd visit the estate, especially after he retired from public life.