How Louis Tomlinson Feels About A Potential One Direction Reunion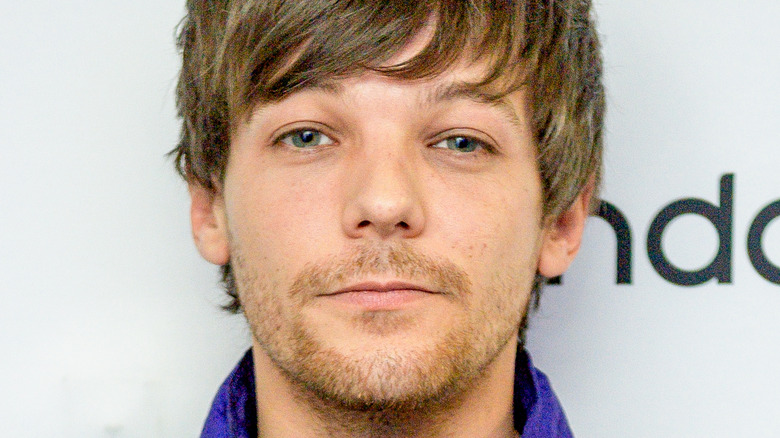 Roy Rochlin/Getty Images
One Direction took the world by storm after shooting to fame with hit songs such as "What Makes You Beautiful," "Story Of My Life," "Best Song Ever," and more (via Digital Spy). However, the boy band shocked their loyal fans when they announced that they were going on hiatus back in 2015, per E! News. The group — which originally consisted of Liam Payne, Harry Styles, Louis Tomlinson, Niall Horan, and Zayn Malik — opted to disband to work on their own solo projects shortly after Malik announced his plans to exit 1D.
"They are great friends and fully support one another," a source said of the group. "They are very aware that they are able to work on their own stuff as well as remain together. This is an exciting time for them creatively and as a group." However, it seems that at least one member of One Direction was against the split.
Tomlinson previously told The Guardian that he was feeling great about the group before the hiatus. "In the last year of One Direction, I was probably the most confident I ever was," he said. "And then it was: 'OK, hiatus!'" The singer admitted that he fought against the decision, but that ultimately lost out.
Since that time, One Direction has yet to get back together to make any new music. However, there is still hope for the group's future.
Did Louis Tomlinson hint at a possible 1D reunion?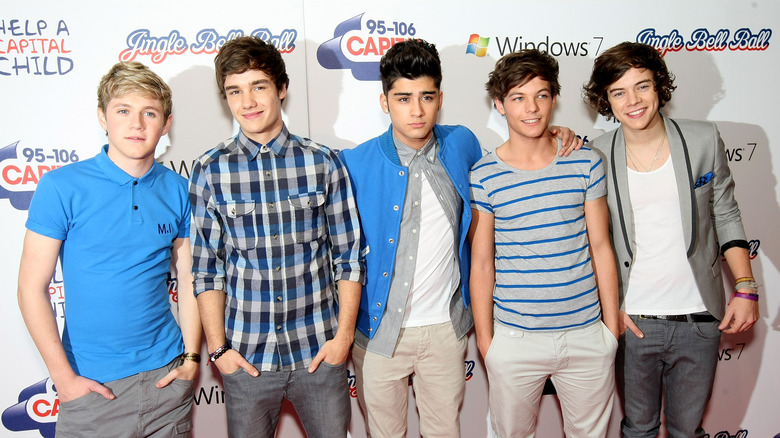 Claire Greenway/Getty Images
According to Cheat Sheet, the members of One Direction have all been working on their solo careers and other endeavors, such as starting families, since announcing the group's hiatus back in 2015. While Harry Styles, Niall Horan, Liam Payne, and Zayn Malik have all stayed fairly quiet about the possibility of reuniting with their former 1D bandmates, Louis Tomlinson recently spoke out about a possible reunion and left fans speculating that there could be hope for the group in the future.
In 2021, Tomlinson sat down for an interview with WIRED, where he participated in their Google autocomplete challenge, answering questions about himself that fans most search online. He answered questions about his tattoos, hair, eye color, and more before finally getting to the good stuff, his time with One Direction. When asked about the group he replied, "Good time in my life. Hopefully, we come back." This gave fans a glimmer of excitement and hope that they haven't had since the group announced their indefinite hiatus. In addition, fans also noticed that Tomlinson made a small slip of the tongue when he referred to 1D as the band that he "is" in before correcting himself to say "was" in.
Could Tomlinson's comments be hinting about a possible One Direction reunion? Although it seems unlikely for now, fans haven't stopped wishing for the guys to reunite and make some new music in the future.