Spotify Is Taking Action Over Meghan And Harry's Podcast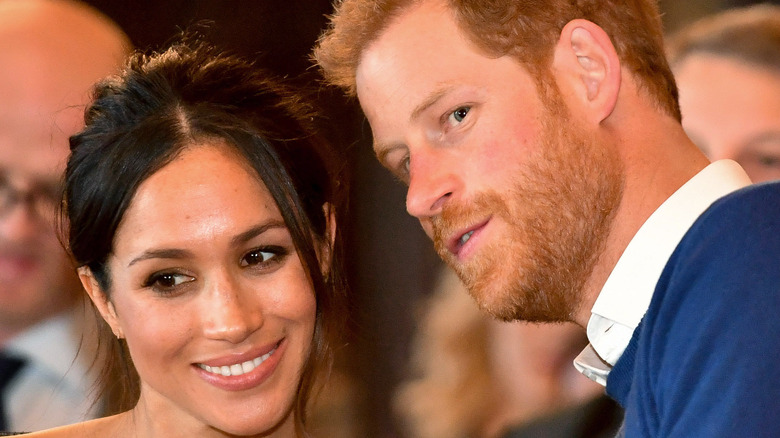 Wpa Pool/Getty Images
In December 2020, Prince Harry and Meghan Markle made headlines when they signed a highly lucrative podcasting deal with Spotify. However, the famous couple has yet to live up to its terms. As Page Six reported, six months after initially signing the agreement, which was worth a reported $25 million, just one, short, 34-minute episode had been released. This "Christmas Special" came out shortly after the deal initially went public, to boot. The Sussexes partnered with Spotify to produce podcasts and other programming "that uplifts and entertains audiences around the world." Sadly, nothing much was forthcoming.
Meghan and Harry took parental leave following the birth of daughter Lilibet, with royal expert Phil Dampier telling The Sun, "We're being told they're having up to five months off and people who are paying them a lot of money will expect something in return." Dampier added, "They seem to be using up a lot of ammunition very early and putting a lot of stuff out there in terms of deals and agreements with lots of firms. The question might be asked whether they have too much on their plate." There was significant backlash to the deal from musicians who have yet to be paid for work that's featured extensively on Spotify.
Now, over a year since the agreement was signed, the celebrity couple is being taken to task over their lack of effort.
Meghan and Harry haven't held up their side of the bargain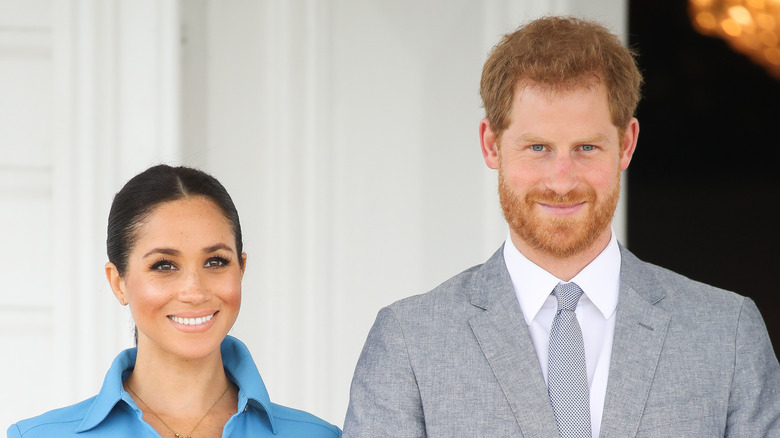 Chris Jackson/Getty Images
According to The Sun, after over a year without a single release from Prince Harry and Meghan Markle, Spotify is taking the reins on their multimillion dollar podcast project by hiring a whole bunch of in-house producers, to assist with finally generating some content. Spotify was looking to launch a "full-scale" slate of shows in 2021, but nothing materialized. 
They're now bringing in additional help, to work closely with Archewell Audio, to create a show featuring "the voices of high-profile women," per an advert posted by Gimlet Projects, Spotify's production arm. The posting notes, "The ideal candidate has experience working with high-profile talent, and an interest in the intersection of social activism and popular culture." 
Thus far, Meghan and Harry have only released a single episode, leaving fans wondering what's happening with the deal. According to an insider, "Spotify has been waiting a long time for some content from Harry and Meghan and now it appears they have finally taken matters into their own hands. Hiring a raft of in-house talent on Spotify's side will ensure they finally squeeze something out of them as they bid to honor their contract."
The Sussexes were concerned about losing their multimillion dollar deal after failing to deliver any content. Adding salt to the wound, Harry has featured on several other podcasts in the meantime, while both he and Meghan sat down for an explosive interview with Oprah Winfrey in March 2021.