Real Housewife Meghan King Sums Up Her Marriage To Jim Edmonds In One Word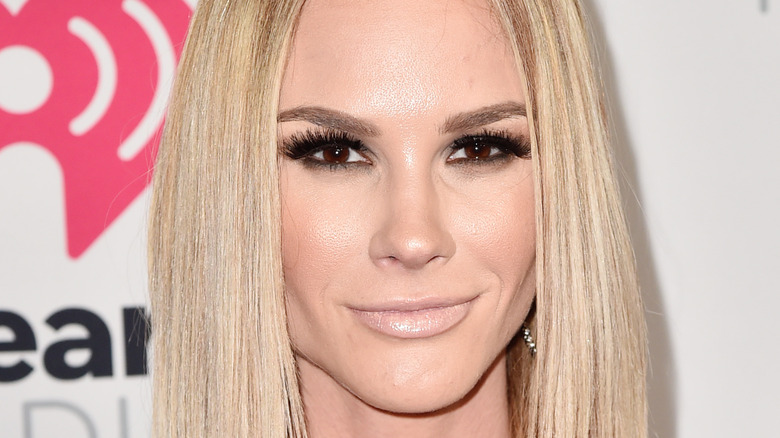 Alberto E. Rodriguez/Getty Images
Meghan King found the spotlight as a castmember on "The Real Housewives of Orange County," where viewers got to see her interact with the show's other stars, as well as her then-husband Jim Edmonds. Per People, the couple wed in 2014 and share three children: daughter Aspen and twin sons Hayes and Hart. But many fans were less than impressed by Edmonds' onscreen treatment of his wife, which led them to believe that a split was inevitable. However, Edmonds blamed his portrayal on bad editing. "It was really funny because what they did, they spliced stuff so bad," the former baseball player told Us Weekly. "They make you look like you don't care and all that."
Per People, the pair split after Edmonds was accused of being unfaithful, and their divorce was less than amicable. When Edmonds announced his engagement to Kortnie O'Connor less than one year later, he managed to insult his ex-wife in the process. "I was in such a dark place; one that I didn't think could happen to me. I was going through hell ending a loveless and abusive relationship," he wrote on Instagram, alongside a carousel of images of O'Connor. "The lies and accusations that followed the breakup only put me deeper into a funk. Along came this beautiful woman by chance, who lit up my world and brought me back to life." Never one to stay quiet, King has her own word to describe their former union.
Meghan King calls her marriage to Jim Edmonds 'embarrassing'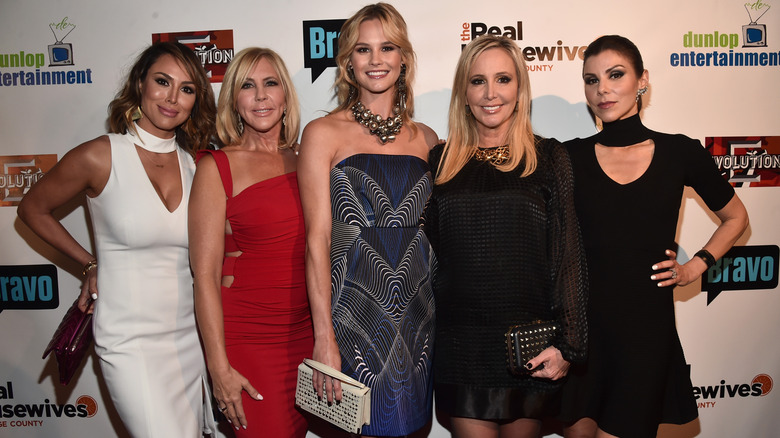 Alberto E. Rodriguez/Getty Images
In January 2022, Meghan King told Page Six that she would be taking a walk down memory lane by recapping old episodes of "The Real Housewives of Orange County," and sharing details about her relationship with Jim Edmonds in the process. King certainly did not mince her words, and she called her marriage "embarrassing." She added that she was "in denial" about the state of her relationship at the time. 
While she was known as Meghan Edmonds throughout her tenure on "The Real Housewives of Orange County," she is now happy to be back to her maiden name. "Thank God it's not [Edmonds] anymore, ugh," she said, via Page Six. Although King moved on from Edmonds with new love, Cuffe Biden Owens, she filed for divorce as of December 2021, according to Page Six. She had been married to President Joe Biden's nephew for just two months. "I am rattled. This situation is profoundly devastating," she wrote in an Instagram Story (via People). "This is obviously not what I imagined when I made my vows — and I'm shocked and saddened by the way things turned out."