Peter Dinklage Lashes Out At Disney Over The New Snow White Movie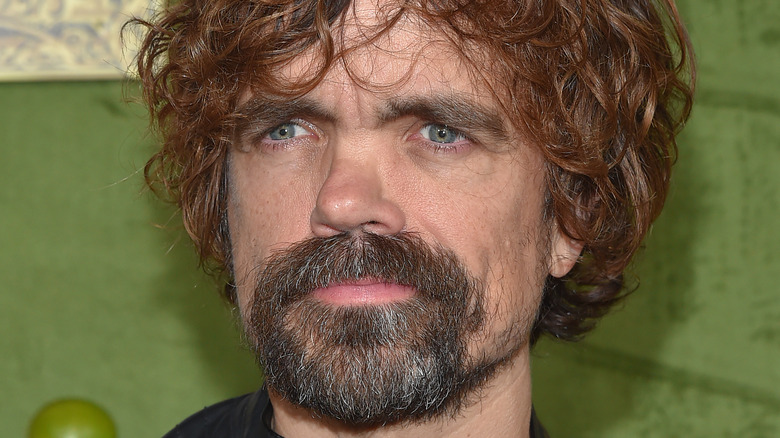 DFree/Shutterstock
Peter Dinklage is a highly successful actor. He has starred in several popular shows and movies, like "Game of Thrones," "Avengers: Infinity War," and "X Men: Days of Future Past."
Dinklage is far from just a popular actor credited in several major features, he is also a highly respected and awarded name in Hollywood. He has been nominated for nine Emmy Awards, winning four of them. He has won the award for Outstanding Supporting Actor In A Drama Series four times for his role as Tyrion Lannister.
For fans of Dinklage, it was surprising to see him take the role of Lannister in "Game of Thrones." In an interview with NPR, the actor shared that he was skeptical about taking a role in a fantasy film as a little person. "Usually it's a bit ... 'bearded and pointy-shoed,'" he added, "This character, Tyrion Lannister, isn't that way at all ... What immediately attracted me to this — any actor will tell you the same thing, no matter what part it is, it just has to be very well-rounded."
Recently, Dinklage has called out Disney for their upcoming live-action fantasy film that he feels is giving in to stereotypes.
The actor thinks Disney needs to rethink their upcoming film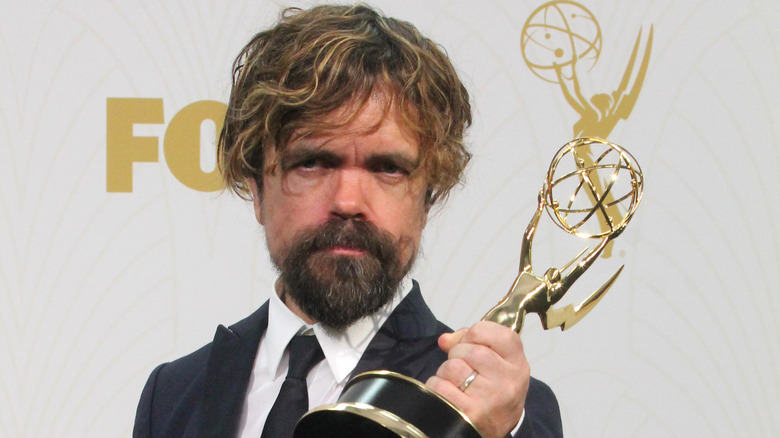 Kathy Hutchins/Shutterstock
Disney recently announced that they would be making a live-action version of their original animated film, "Snow White and the Seven Dwarfs," with actress Rachel Zegler of "West Side Story" playing the princess, according to Deadline. It was a progressive move, as Zegler is a Latinx actress, and Disney typically tightly casts their characters as white actresses.
However, Dinklage believes that while this aspect of the film is progressive, they are playing into stereotypes when it comes to the dwarf characters. According to Us Weekly, while appearing on an episode of the "WTF With Marc Maron" podcast, the actor said, "Literally no offense to anyone, but I was a little taken aback when they were very proud to cast a Latina actress as Snow White, but you're still telling the story of 'Snow White and the Seven Dwarfs.'" He continued, "Take a step back and look at what you're doing there. It makes no sense to me."
He added, "You're progressive in one way, but then you're still making that f****** backwards story about seven dwarfs living in a cave together — what the f*** are you doing, man?" the Screen Actors Guild Award winner asked. "Have I done nothing to advance the cause from my soapbox? I guess I'm not loud enough."
Dinklage has been vocal about the use of little people in fantasy films and television shows. While he believes that his character in "Game of Thrones" is a great example of moving past stereotypes, Hollywood still has a lot of work to do when it comes to the issue.