Abigail Cowen & Tom Lewis Open Up About Their Redeeming Love Characters - Exclusive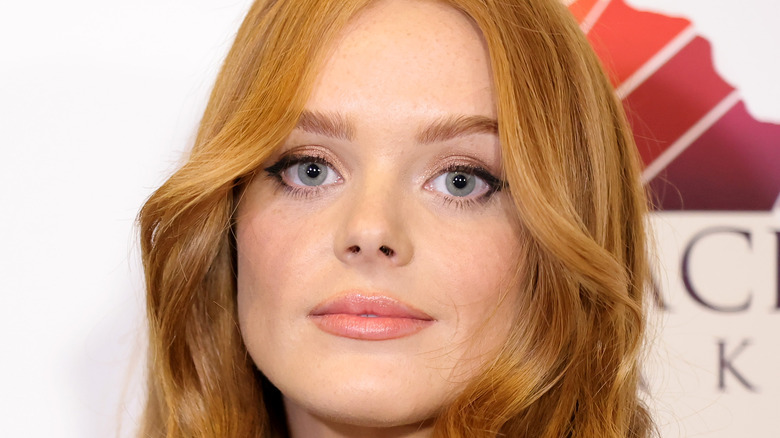 Amy Sussman/Getty Images
You may know Abigail Cowen from her time on "Chilling Adventures of Sabrina" and "Stranger Things" (via IMDb), and Tom Lewis is best known for his work on "Gentleman Jack" (via IMDb). Now, you can see the pair come together in the new historical romance, "Redeeming Love," as Angel and Michael. The film is based on a best-selling novel by Francine Rivers and tells the story of their two characters falling in love, all while facing growing obstacles during the California Gold Rush in 1850. Describing the movie, Cowen said, "I was very impressed and inspired by Angel's story and strength. The love story was a beautiful one, and I [adore] love stories, so I was instantly drawn in."
Before the film's release, the actors sat down with The List to discuss their roles and how they related to their characters. Although it's set in a different time with many obstacles the actors never had to experience, both found a way to connect to their story and bring the characters to life.
Abigail Cowen connected to her character's inner child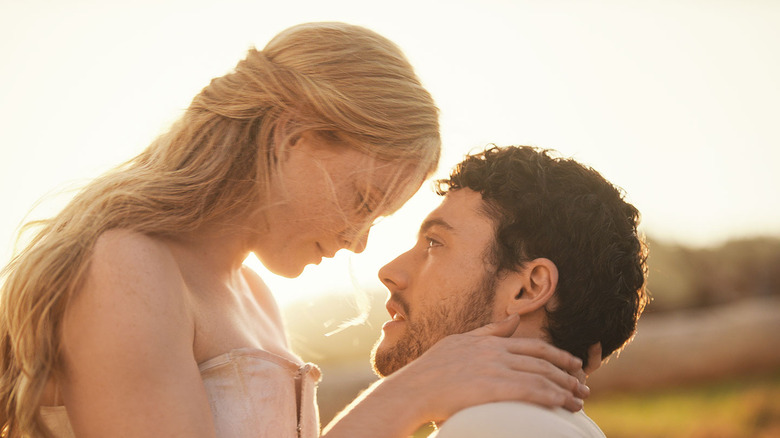 Nthibah Pictures/Mission Pictures/Pinnacle Peak Pictures
Abigail Cowen's character Angel faces a lot of hardship throughout the film that she and Michael work together to overcome. Speaking about acting in some of the scenes where Angel experienced abuse, Cowen said, "I wanted to make it as real as possible ... it was definitely something new that I had never done, but yeah, it was quite difficult, quite challenging."
In playing Angel, Cowen said she related to her "stubbornness" and to "the inner child in her." Although Cowen said she'd never been through things as traumatic as what her character experiences, the idea of creating a shell to protect her inner child was something she could connect with. "I feel like that's my theory on life, though. I think everyone has that. I think we are all our little inner children, and then as we grow up, we create more of a hard shell throughout life and experiences," Cowen continued. "I feel like that is a lot of who Angel was ... her shell was very, very hard."
Her costar Tom Lewis jumped in to add how impressive he found that aspect of Angel's personality. "But for her to retain that inner child is so... incredible, like the things that she goes through, would destroy anyone, really. For me, to think that she's able to come out of here with her head held high ... it's incredible."
Why Tom Lewis wants to be more like his character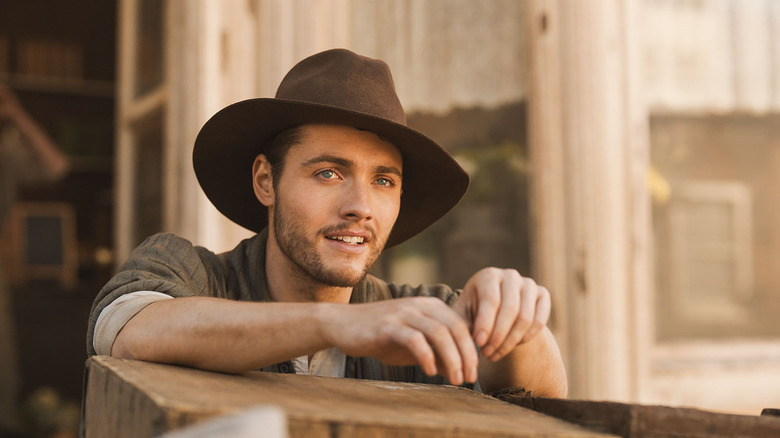 Nthibah Pictures/Mission Pictures/Pinnacle Peak Pictures
Tom Lewis plays Michael, a farmer who falls in love with Abigail Cowen's character, Angel. Lewis said one of his favorite things about playing Michael was the fun dynamic that he had with Angel. "I quite like the humor that him and Angel had, which is what really drew me to the script, especially in those early scenes," Lewis said. "They had that thing of teenagers flirting and not really [being] sure. Neither of them had really done it before because you [Angel] hadn't really had the experience with a guy that you actually liked, and I [Michael] never really had experience with a girl, like speaking to her and trying to flirt with her. There was something so teenage and pure about it."
Along with those interactions with Angel, Lewis shared there are many aspects to his character that he admired. "His innocence, his ability to kind of see the light in everything and the good in everybody was a beautiful thing to be able to play," Lewis said. "I don't know if I relate to it, but I would like to have that. I wish I had more of that optimism that he has. He's a very optimistic character."
"Redeeming Love," starring Abigail Cowen and Tom Lewis, is now playing in theaters.