Here's How Tall Geena Davis Really Is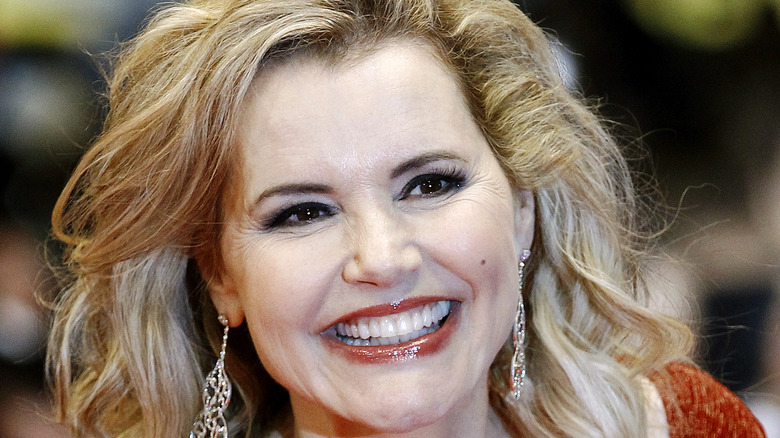 Andrea Raffin/Shutterstock
Despite only appearing in one film in 2020, Geena Davis has acquired quite a long resume of roles since the turn of the millennium. She's guest starred in two seasons of "Grey's Anatomy," had a major role in the Netflix series "GLOW," and tried her hand at horror in Fox's "The Exorcist" (via IMDd).
Older generations, however, will remember Davis after she starred in the likes of "Buffalo Bill," "The Fly," "Beetlejuice," "A League of Their Own," and "Thelma & Louise." And for a time, she was part of one of Hollywood's most sought after couples when she married Jeff Goldblum in 1987 after meeting the actor while filming "Translyvania 6-5000." They got married pretty quick, tying the knot in Las Vegas when they just happened to be driving through it, per Independent. Davis and Goldblum were only married for three years, but they made quite the power couple — especially when they starred together in "The Fly."
Watching "The Fly," you may have noticed the slight height difference between the two actors. Goldblum is quite a tall guy, standing at 6 foot 4 inches, according to Celeb Heights. But, how tall is Davis?
Geena Davis is one of the tallest actresses in the film industry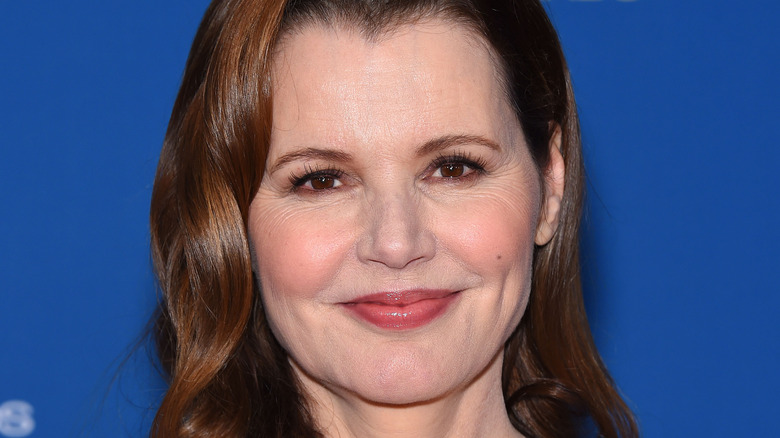 DFree/Shutterstock
According to ScreenRant, Geena Davis is one of the tallest actresses in Hollywood. The actress joins the likes of Elizabeth Debicki, Allison Janney, and Jane Lynch in the over 6 foot club, although on occasion the press have said she's actually 6 foot two inches, as Davis once told Ladies Home Journal (via Celeb Heights). "I'm growing. In a few years I'll be six-four!" she joked.
However, Davis wasn't always open to talking about her height. When she started modelling prior to her film debut in "Tootsie," per Britannica, she would lie about her height to get jobs. "When I started to model, I went to a couple of agencies and they said, 'No, you won't fit the clothes,'" she told Ladies' Home Journal (via Arizona Daily Sun). So, the actress started to list her height as 5 foot 10 inches instead, which "worked out better in interviews" according to Davis. "I kept that up for a long time," she continued, eventually saying to herself, "To hell with it. My career is working. I'll admit I'm 6 feet tall."