What Nicole Kidman Had To Say About The Criticisms About Being Cast As Lucille Ball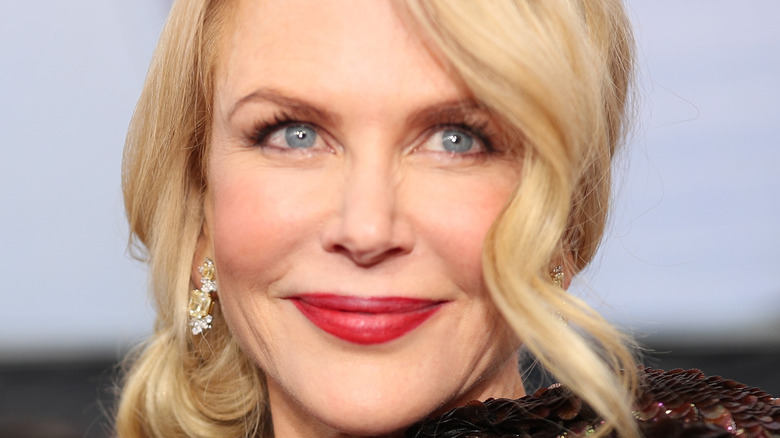 Christopher Polk/Getty Images
Nicole Kidman is generating major Oscar buzz for her performance as Lucille Ball in Aaron Sorkin's "Being the Ricardos." Per Variety, the film follows Ball and husband Desi Arnaz (played by Javier Bardem) over the course of a difficult week while shooting hit sitcom "I Love Lucy." The Academy historically goes gaga for movies abut old Hollywood, with David Fincher's "Mank" gaining the most nominations out of any film in the 2020 race. 
Kidman, a previous Oscar winner for her role as another tough, real-life character — Virginia Woolf in "The Hours" — is all but guaranteed to get a Best Actress nod for portraying the beloved comedian. As Variety notes, "Kidman embodies the essence of Ball, especially in her mannerisms during the rehearsals and filming of episodes." 
The beloved Aussie has been on a hot streak lately, impressing in roles as varied as "Stoker," "Destroyer," and the Fox News-skewering "Bombshell." She's also moved behind the scenes to produce, too, emphasizing her increasing power in the industry. Kidman has four Academy Award nominations overall, and her role in "Being the Ricardos" will likely bring her a fifth. 
But there was major controversy over Kidman's casting, and she admitted to taking the criticism to heart, at least at first. 
Nicole Kidman took the initial criticism hard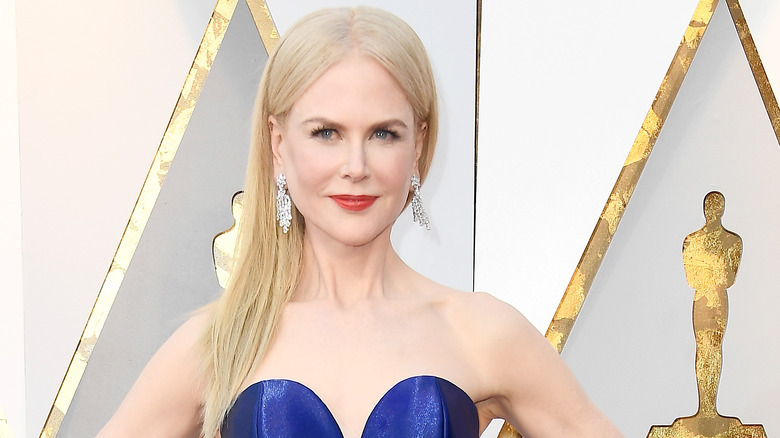 Frazer Harrison/Getty Images
In an interview with NPR, actor Nicole Kidman described playing beloved comedian Lucille Ball and her character in "I Love Lucy" as a "high-wire act." As the Oscar-winner explained, "I spent two and a half months working to get that voice — just the Lucy voice, not the Lucille voice." The reaction to news Kidman had been cast in the role wasn't wholly positive and, despite her best intentions, the actor took it to heart. During an appearance on "Live with Kelly and Ryan" (via NME), Kidman revealed, "When the reality of playing her hit me, I went, 'What I have said yes to?'"
Kidman went on to share how, initially, she wanted to back out since clearly everybody thought it wasn't the right fit. It was only when producer Todd Black and writer-director Aaron Sorkin convinced her to give it a shot that the Aussie had the space to truly "fall in love" with the role. The actor opened up once again about the backlash in a chat with Today, sharing that the early criticisms did bother her since, as Kidman acknowledged, "I'm a human being." Thankfully, Sorkin made it clear he wasn't looking for a perfect impersonation, which settled her fears somewhat. 
Even Lucie Arnaz, Ball's daughter, gave her seal of approval. Sorkin, meanwhile, made it clear to The Hollywood Reporter, "I'm certain that when people see the movie, they'll leave feeling that Nicole has made a very solid case for herself."