Lucille Ball's Daughter Shares How She Really Feels About Nicole Kidman Playing Her Mom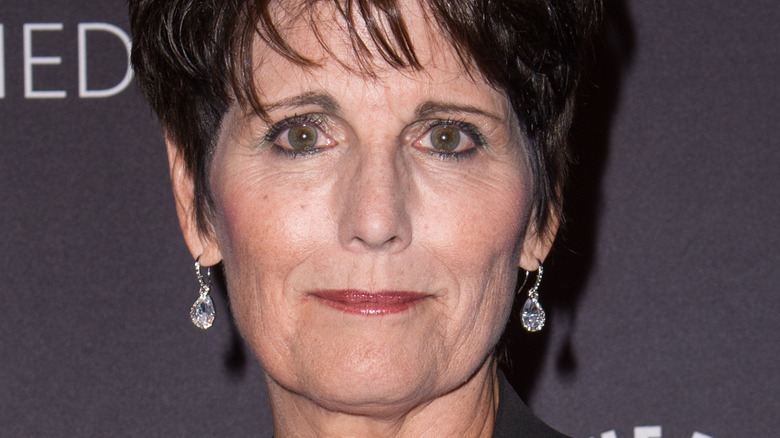 Emma Mcintyre/Getty Images
Imagine having a mother as iconic as Lucille Ball and attempting to live up to such a huge Hollywood name. Well, in Lucie Arnaz's case, she had risen to the challenge. The 70-year-old has been hugely inspired by her prolific mother and managed to carve out her own niche in the world of entertainment. She appeared in her own mix of iconic film, shows, and theater productions, with her most notable roles in "The Jazz Singer" and "Annie Get Your Gun" on stage, per her website. She even had a few walk-on roles in her mother's iconic television show, "I Love Lucy," and subsequently attempted to continue the show with a spin off series, "Here's Lucy" (via Outsider). Throughout her career, she stunned audiences with her triple-threat abilities, being able to effortlessly transition between singing, acting, and dancing.
Obsessed with all things Lucille Ball and Lucie Arnaz? You're definitely not alone. That's why Aaron Sorkin's upcoming biopic about the family is so highly anticipated. Here's what we know about it so far.
Nicole Kidman to star as Lucille Ball in Being the Ricardos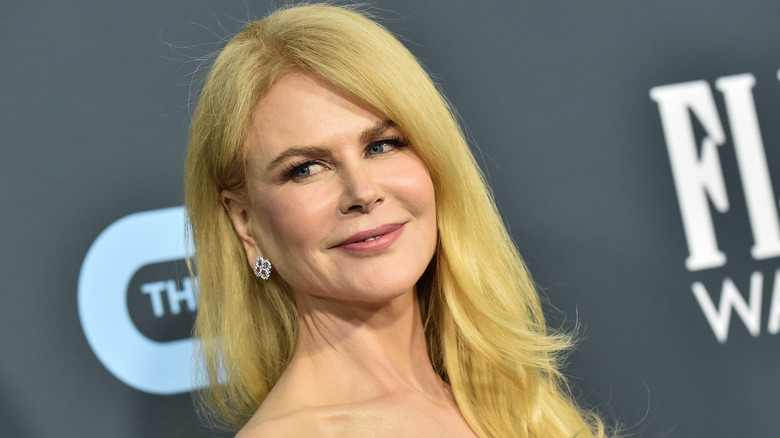 DFree/Shutterstock
Sorkin's biopic is called "Being the Ricardos," and it will star Nicole Kidman as Lucille Ball and Javier Bardem as her husband, Desi Arnaz. According to People, the film follows the famous comedian/actress and her husband during a week of production on "I Love Lucy." The film has been very highly anticipated but has yet to release a premier date, per Town and Country. The film will also star J.K. Simmons, Nina Arianda, Jake Lacy, and Alia Shawkat, per Harper's Bazaar.
And if you weren't already excited to see the film — Lucie Arnaz has said nothing but positive things about the film thus far. According to Palm Springs Life, Arnaz visited the film set for two days and called what she saw "extraordinarily classy and first rate," and praised the cast as "really great performers." However, she made a point to mention Kidman, who is playing her mother, calling her performance "spectacular." Arnaz said, "The two days that I watched, though, were both little flashbacks, so she was playing Lucy in the late '30s and mid-'40s. She wasn't Lucy of Lucy Ricardo fame yet, so it was a trifle different," Arnaz said, adding, "And I know she meant it to be, so it could feel different. But boy, what she did was astounding. She's got such poise and class."
Here's how Kidman prepared for the role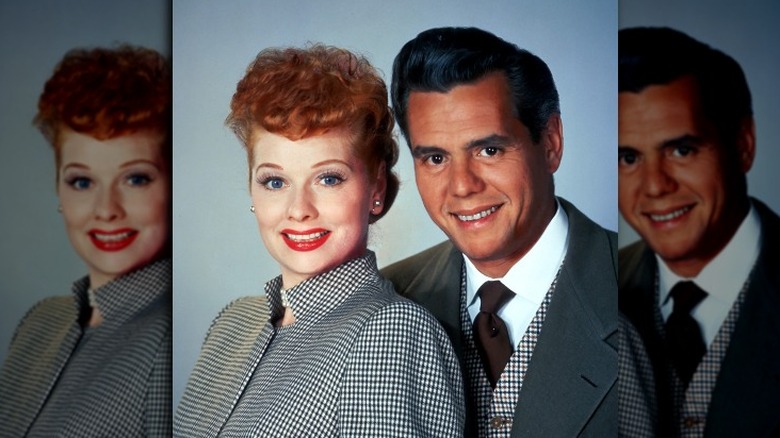 Michael Ochs Archives/Getty Images
In a June 2021 virtual chat via Variety's "Actors on Actors" segment, Nicole Kidman chatted with Chris Rock about the process that went into preparing for the role of the iconic Lucille Ball. "I've had to put in an enormous amount of time on Lucille Ball right now, because she has a very particular way of speaking," she revealed, confessing that playing a funny role is brand new to her. "I am way out of my comfort zone right now, Chris! I'm free-falling," Kidman laughed. "I'd like to be funny. I'm never cast funny."
In the interview, Kidman explained that there have been common misconceptions regarding what the film be covering content wise. Many seem to believe that the biopic is attempting to remake "I Love Lucy," but that's actually not what's happening. "It's about Lucy and Desi and their relationship and their marriage," she said. "It's very deep, actually."