The Craziest Rumor Nicky Hilton Has Ever Read About Herself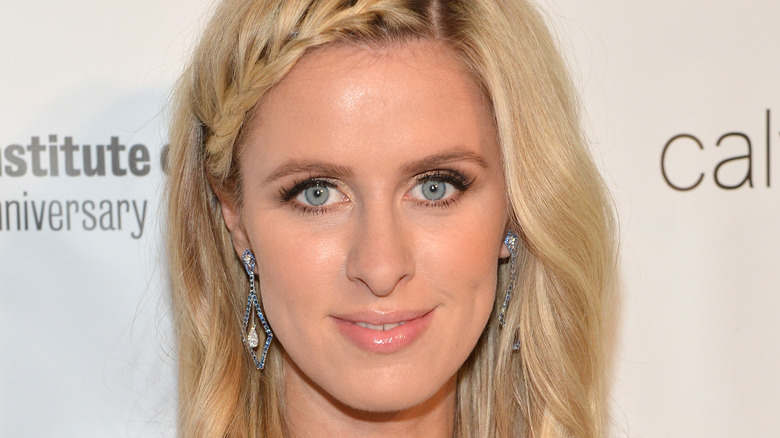 Slaven Vlasic/Getty Images
When it comes to sister socialites Nicky and Paris Hilton, Nicky seems to be the one who is less keen to be in the spotlight. Per Cheat Sheet, Paris' younger sister reportedly turned down a chance to star on "The Simple Life," way back when stick lip gloss and absurdly long extensions were in. Even die-hard fans of Nicky's may not know that she got married on a whim in Vegas in 2004, according to Today. However, the union didn't last and that incident was swept under the rug so that Nicky could go on to marry British financier, James Rothschild. The duo wed in 2015 and share two daughters — and have a third child on the way, as People reported in January 2022.
These days, the busy mom is just like all other busy moms and trying to strike a good balance between work and family. "Whenever I do work trips, I'll feel guilty about leaving the children," she told People. "But at the same time, I think it's also setting a good example for your children about working on what you're passionate about. I want to lead by example." But even though this busy mom is careful about staying out of the spotlight, that doesn't mean she's safe from the celebrity rumor mill.
Tabloids claimed Nicky Hilton was spotted with an actor she didn't know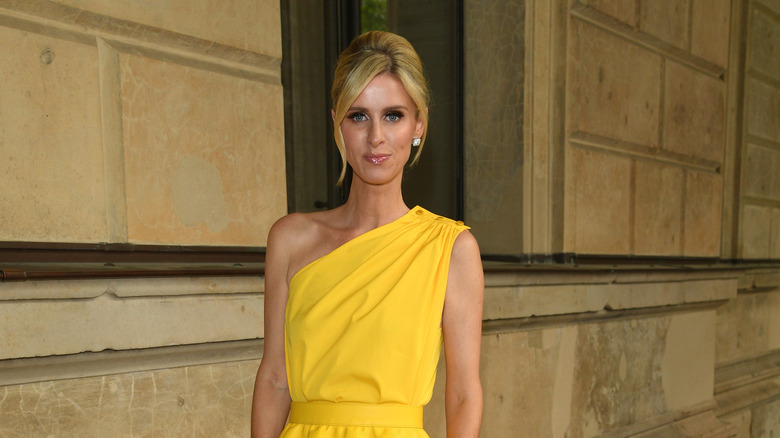 Daniele Venturelli/Getty Images
Nicky Hilton might be more low-key than big sister Paris, but celebrities don't always have the luxury of flying under the radar. In April 2021, the children's clothing designer sat down with Interview Magazine and revealed one of the craziest rumors she ever read about herself in the tabloids. "I read about me on a date at the Chateau Marmont with this famous actor, having this huge argument and he stormed off and it was this crazy elaborate story, which never happened," she told the outlet. "I don't even know the guy. I wasn't even in the country at that time! And I was like, 'Oh my god, I cannot believe that they run this stuff with just zero fact-checking. It was a wow moment.'"
Of course, it's far from Nicky's first brush with tabloid rumors. Per The Things, she has previously admitted to disliking the media scrutiny that came with her fame, not least because the press would make up things about her. "The things I would read about myself in these gossip columns growing up ... I once read I jumped onstage at some concert and was singing with the band," she told Avenue Magazine (via The Things). "I mean, can you imagine me doing that? Anyone who knows me would know that wouldn't happen in a million years."