What Prince William Originally Wanted To Be When He Grew Up Might Surprise You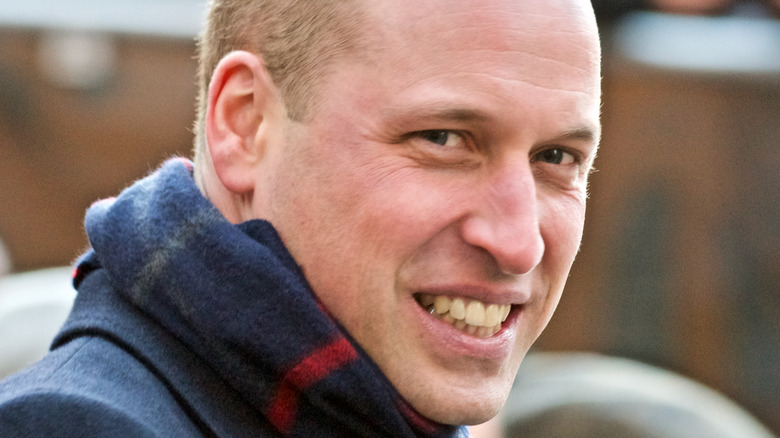 Liv Oeian/Shutterstock
Prince William was just a teenager when his mother, Princess Diana, tragically died in a car accident on Aug. 31, 1997. It's been documented that, in the years before her death, William had become very sensitive to his mother's feelings and needs — and was a bit protective of her. 
In her biography, "Prince William: Born to be King: An Intimate Portrait," Penny Junor reveals that William often found himself trying to console his mother during difficult times (via The Times). 
One such occasion occurred after Prince Charles and Diana got into a fight and the princess retreated to the bathroom to cry. William reportedly found some tissues and pushed them under the bathroom door for his mother. "I hate to see you sad," he reportedly told her at the time.
During another time of crisis in Diana's life, when her former lover James Hewitt wrote a book about the couple's affair, the princess visited her sons in order to talk them through the media storm. At this time, William reportedly gave his mother a sweet gift to cheer her up. 
"William produced a box of chocolates," Diana told Martin Bashir during her infamous 1995 interview (via House Beautiful). "And said, 'Mummy, I think you've been hurt. These are to make you smile again.'"
It seems that William's strong bond with his mother was on his mind quite a bit growing up — and even influenced his dreams for the future.
Prince William reportedly wanted to protect Princess Diana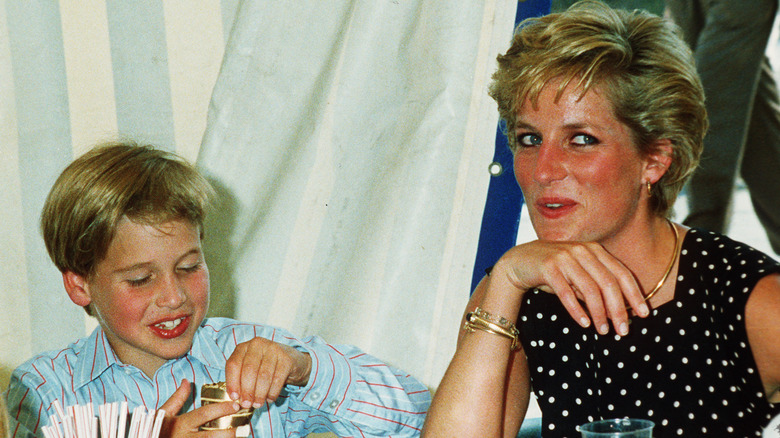 Anwar Hussein/Getty Images
Prince William is set to become king one day, after his father, Prince Charles. However, that's hasn't always been William's career goal. 
When he was young, the Duke of Cambridge dreamed of becoming a police officer so that he could help protect people, namely, his mother Princess Diana, per Express. Royal author Robert Jobson revealed in his 2006 book that William had once told his mother he'd protect her.
"His mother leaned heavily on her eldest son in her times of need — times when William was still just a little boy," he wrote. "He also had a natural knack of spotting what Princess Diana needed. Whenever Diana felt uncertain, William was there for her." 
He continued: "He once told her he wanted to be a policeman so he could protect her. Her heart must have ached with love at his earnest words."
Meanwhile, author Andrew Morton, who penned a biography about Diana, also touched on the subject in his book. 
"William and Harry were aware of their destiny," he wrote. "On one occasion the boys were discussing their futures with Diana. 'When I grow up I want to be a policeman and look after you Mummy,' said William. Quick as a flash Harry replied, with a note of triumph in his voice, 'Oh no you can't, you've got to be king.'"
While William didn't become a police officer, he did go on to serve in the military and the Royal Airforce before settling into royal life.