Legal Expert Says Biden Might Fulfill Promise Following Stephen Breyer's Retirement - Exclusive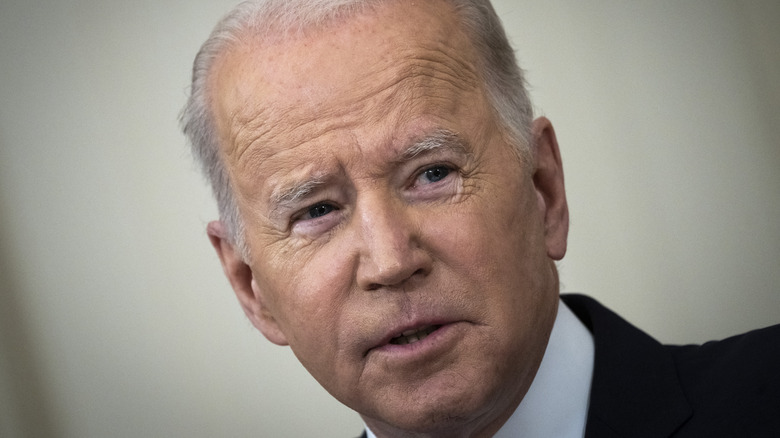 Drew Angerer/Getty Images
A major issue for the Democrats when President Joe Biden took office was the conservative-leaning nature of the Supreme Court. After the tragic passing of Justice Ruth Bader Ginsburg, the Supreme Court only had three left-leaning justices, giving the Republicans a supermajority.
Recently, news broke that Associate Justice Stephen Breyer is planning on retiring from the court. While Breyer is a left-leaning justice who was appointed by former President Bill Clinton (meaning the Democrats will not gain a seat), it gives Biden the chance to live up to one of his campaign promises — naming a Black woman to the Supreme Court.
Press Secretary Jen Psaki recently shared that Biden is hoping to keep his promise. She said, "Well, I've commented on this previously, the president has stated and reiterated his commitment to nominating a Black woman to the Supreme Court and certainly stands by that." She continued, "For today, again, I'm just not going to be able to say anything about any specifics, until of course, Justice Breyer makes an announcement, should he decide to make an announcement."
Now, a legal expert is weighing in on this promise and how Biden might keep it.
Who will Biden nominate to the Supreme Court?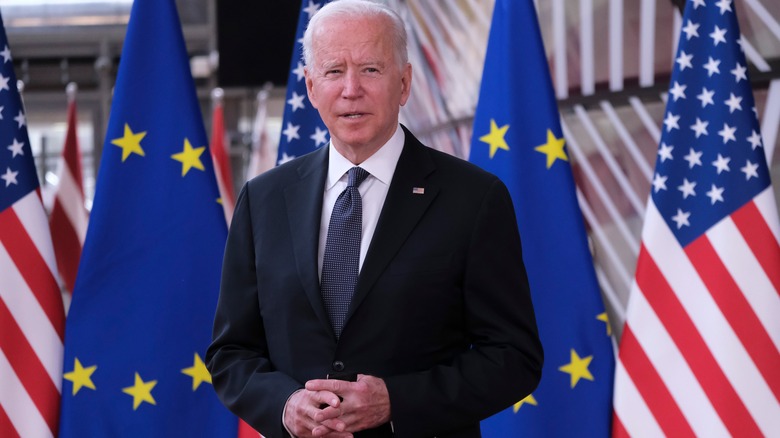 Alexandros Michailidis/Shutterstock
When it comes to naming a Black woman to the Supreme Court, several names have been swirling about potential candidates. Placing a Black woman on the court would make history, as only two Black Americans have ever served on the court, and both were men. Women of color are continuously underrepresented in the nation's highest court, with Justice Sonia Sotomayor serving as the only Latinx woman to hold a seat.
Trial lawyer and former federal prosecutor Neama Rahmani, president of West Coast Trial Lawyers, recently gave us their thoughts about Biden keeping his promise of adding a Black woman to the Supreme Court. Rahmani shared, "Biden made a campaign promise to nominate a Black woman to the High Court. And after choosing Kamala Harris as his running mate, I expect him to fulfill that promise."
Rahmani added, "The frontrunner is probably Judge Ketanji Brown Jackson of the D.C. Court of Appeals, which tends to be a stepping stone for the Supreme Court. She clerked for Breyer and was reportedly on former President Obama's short list of potential Supreme Court nominees."
Time will tell who Biden names as his potentially historic nominee.