The Bold And The Beautiful Made Daytime TV History With This Character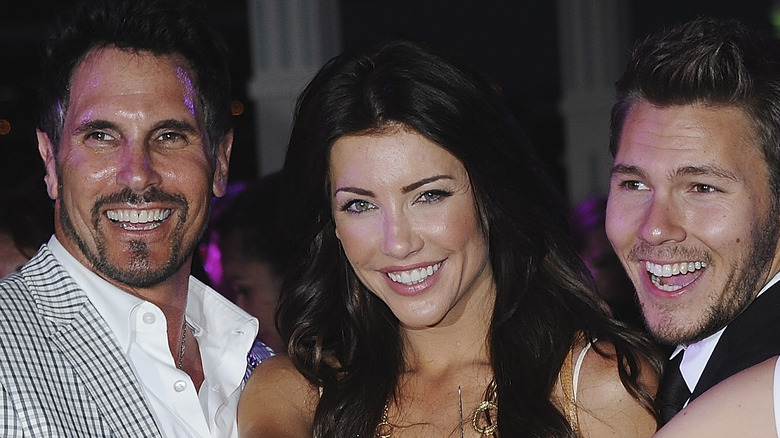 Francois Durand/Getty Images
When "The Bold and the Beautiful" first introduced actress Karla Mosley as the character of Maya Avant to the canvas, there was no indication at all about the character's true past. In fact, Maya was looking for her stolen child at the time. Eventually, viewers learned the child she was looking for was not really hers, but the search ended when she learned the baby had died. Maya decided to stay in town and soon fell for Rick Forrester (Jacob Young), who was dating Caroline Spencer (Linsey Godfrey) at the time. Although there was an attraction there, Rick chose to marry Caroline, leaving Maya to start a short-lived romance with Carter Walton (Lawrence Saint-Victor).
However, Rick and Maya eventually decided to be together, so he divorced Caroline, but Maya was in a panic when her sister, Nicole Avant (Reign Edwards) arrived in town and revealed that Maya was transgender.
The Bold and the Beautiful's Maya Avant was a first for the soap opera world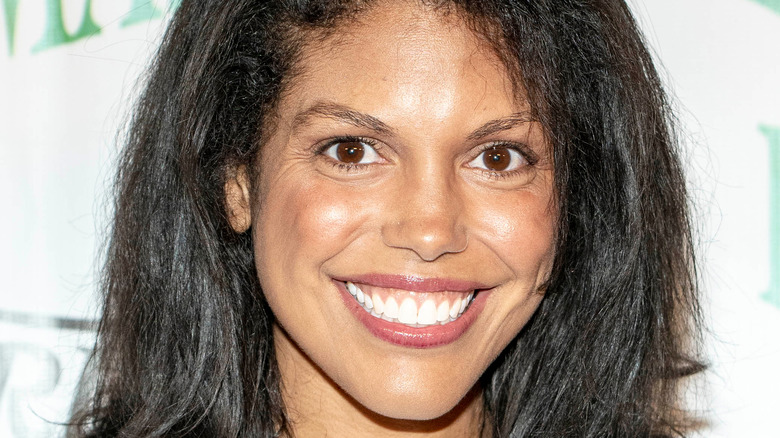 Eugene Powers/Shutterstock
While Maya was not the first transgender character on soaps, she was the first one who appeared longterm in front burner storylines for an extended period of time, being part of "The Bold and the Beautiful's" canvas from 2013 to 2020. In 2006, "All My Children" introduced a character named Zarf, who was played by male actor Jeffrey Carlson, who was transitioning and eventually called herself Zoe.
However, Karla Mosley was a female actress playing a character who had already transitioned from male to female and was thrown into a popular romance with one of the show's male leads. Eventually, Maya's entire family arrived in town and her father, Julius (Obba Babatunde), finally accepted his daughter's choices right before she married Rick in a lavish ceremony. Soon, the story called for Maya and Rick to want a child, so Maya's sister, Nicole, carried a child created via her egg and Rick's sperm, giving the little girl they named Lizzie, to her sister and brother-in-law.
Karla Mosley said goodbye to the role of Maya after seven years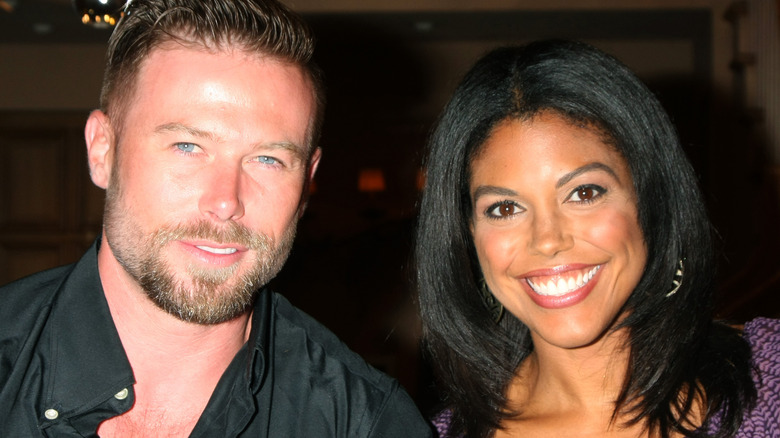 Kathy Hutchins/Shutterstock
Eventually, Rick and Maya moved to Europe with Lizzie and when Maya returned, she announced that she and Rick had split up, but she was back to resume work with Forrester Creations. Maya was only occasionally seen on screen at that point, and by 2020, Mosley took to Instagram to say farewell to her groundbreaking character as she knew she would not be filming any more scenes.
"A bittersweet #FBF as we say so long for now to this iconic character. An openly Trans supermodel, mother, formerly incarcerated and unhoused power player," Mosley wrote. "Because of her we saw the first wedding and series regular spot for a Trans character on US TV, the first time a soap storyline became a web series spinoff (which I got to co-write, produce, and star in), and the first Black family in the history of @boldandbeautifulcbs. Thanks for your love and support over the years!"