Michael Fulfree Shares Why It Was Important To Talk Parenthood On Selling The Hamptons - Exclusive
Even our favorite television stars have a hard time balancing a busy job while also raising kids. Just ask "Selling the Hamptons" star Michael Fulfree. "I'm the only one that has kids on the show and trying to do that whole work balance," he explained during an exclusive interview with The List.
When Fulfree and his wife welcomed their baby boy Luca into the world in 2019, they swore they would spend time raising him themselves — while continuing to show up for their successful careers, too. Luckily, being a real estate agent has allowed Fulfree to make his own hours in order to spend time with his son. "And then in the next hour, I could be having to drop him off at my wife's company and go on a listing, and just switch my outfit out," he explained.
While "Selling the Hamptons" focuses on Fulfree's professional life as he's surrounded by the most incredible houses imaginable, being a father still trying to figure it all out was important for him to portray on the series.
Michael Fulfree hopes to portray that parenthood isn't perfect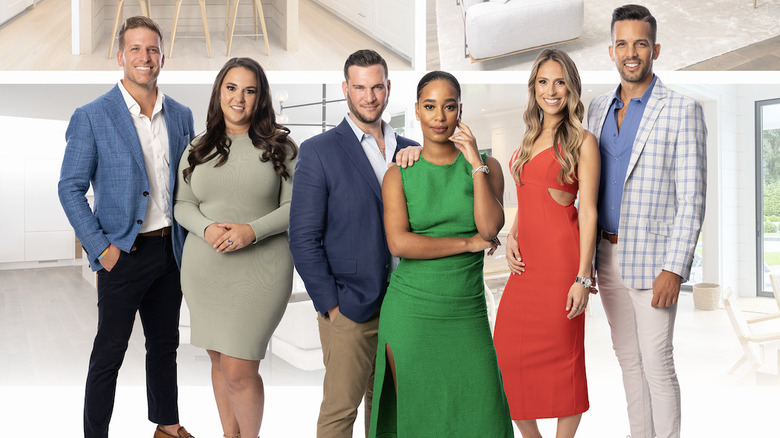 discovery+
This season on "Selling the Hamptons," fans will be introduced to someone very special to Michael Fulfree. "We do integrate my wife a little bit into the show," the reality star told The List.
The two are specifically giving the world a personal look at their hardships when it comes to being working parents. "Because I don't want to put on this fairytale that everything is just perfect, 'cause when two people are really independently doing well, it is not," Fulfree explained.
Any parent watching knows how hard it can be to balance it all. "Every day is unique, every day is ever changing, so it's juggling," Fulfree said. "And we want to give as much as we can to our son," which is exactly what every working parent can understand. In the end, we're all just trying our best — just like the stars we see on television.
"Selling the Hamptons" is available to stream now on discovery+.