This Guitar Teacher On TikTok Just Surprised His Student With A Jaw-Dropping Gift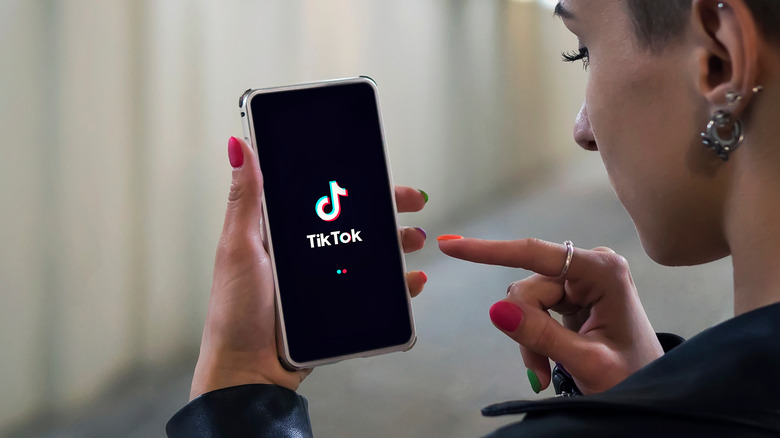 diy13/Shutterstock
Apart from a plethora of dance videos, TikTok is also home to countless acts of kindness. In a press release published back in June 2021, TikTok reported that videos using hashtags like #love and #kindness have managed to secure over 400 billion views. What's more, Australians have utilized the kindness of the TikTok community by posting more than 390 million videos with the hashtag #help, thus demonstrating just how much the social media platform is used for good.
One of the latest acts of kindness displayed on TikTok came from Bryan Minerly, a guitar teacher, musician, and worship director from Connecticut. Minerly, who boasts nearly 250,000 followers on TikTok, has become a rather popular presence on the social media platform, posting clips of him playing music, along with other random moments from his life. Earlier this month, Minerly posted a video in which he asked for his followers to donate money to help his eighth-grade music student, Ben, purchase a new guitar after discovering that his old guitar could not be fixed. "I'm turning to TikTok because I would like to see if we can buy [Ben] a guitar. ... I would like to see if we can get him a Taylor [guitar] ... I relate to this kid, just because every spare moment I had when I was in middle school and high school, I practiced and played guitar. It was everything that I love. And I've never had a student that's loved it that much before this kid does," Minerly said in the now-viral TikTok video.
Minerly gave Ben a brand new guitar and accessories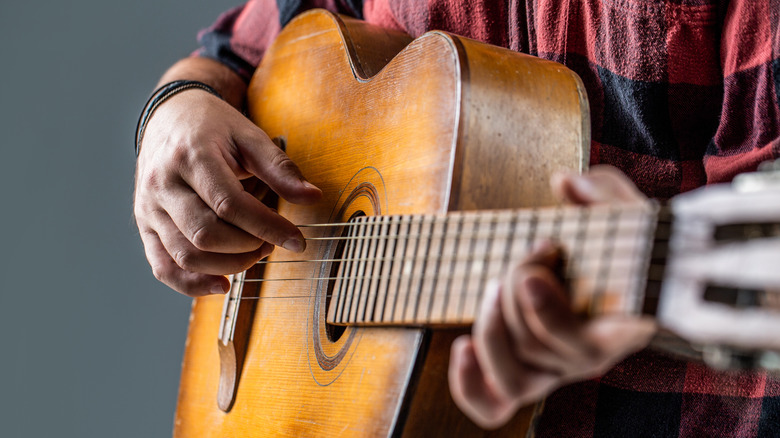 Body Stock/Shutterstock
Just one day after posting the call for help on TikTok, Bryan Minerly revealed that fellow TikTokers had raised $1,633.18 to purchase a brand new guitar for Ben, Minerly's guitar student in another TikTok video. Surprisingly, Minerly also revealed that Taylor Guitars, the guitar company that he had mentioned in the previous video, had reached out to him to offer further assistance. Earlier this week, Minerly gave his TikTok followers a glimpse of what their donations had purchased, which included the Taylor 414CE 2021 Edition V Class guitar, a guitar case, a clip-on tuner, a capo, extra packs of strings, a guitar cable, and a few accessories provided by Taylor Guitars. The following TikTok in this saga of internet kindness showed Minerly finally giving Ben his brand new guitar. In the TikTok, a speechless Ben admires his new guitar and appears to even get a bit choked up during one point of the video.
In a TikTok video posted after the big reveal, Ben thanked the TikTok community for raising the funds to purchase his new guitar. "Wow, you guys are amazing," Ben said in the TikTok video. "Thank you so much. I didn't believe this could have ever happened and I still can't believe it happened. I had to pinch myself a few times. And thank you again so much to everyone who donated. Thank you Taylor [Guitars] for reaching out. This was incredible. So thank you guys so much. I love you all."