Jennie Nguyen Breaks Her Silence On Her RHOSLC Firing
This week, Bravo announced it would no longer be filming with "Real Housewives of Salt Lake City" star Jennie Nguyen. The announcement came after racially offensive social media posts resurfaced from Nguyen's past. In explaining their decision, Bravo said in a statement in part, "Moving forward, we will work to improve our processes to ensure we make better informed and more thoughtful casting decisions" (via Variety).
While the star did not comment about her firing at the time, she is now breaking her silence — and let's just say she has a lot of thoughts about the network's choice to "cease filming" with her.
Taking to Instagram Live on Wednesday, Nguyen attempted to explain the posts, which were allegedly shared to her non-verified Facebook page in 2020 — it has now been deactivated (via Page Six and People). "I just want you to understand that, during that time, I had a team of people that [were] helping me," she said. "Whether they posted [or] I posted, it doesn't really matter at this point. For me, it's on my account and I take full responsibility and accountability for what was posted."
"RHOSLC" cast members react as Jennie Nguyen explains herself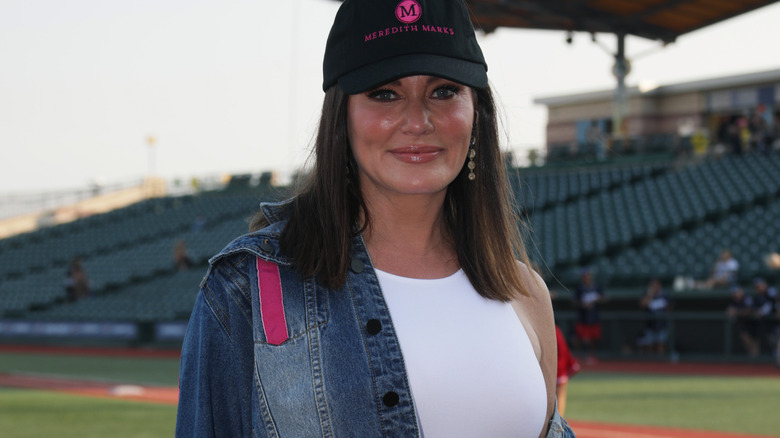 Rob Kim/Getty Images
Nguyen's posts were widely perceived as making fun of the Black Lives Matter movement, and had former fellow cast member "RHOSLC" Jen Shah, who herself is in hot water over her alleged shady business dealings, calling for her to do more to explain herself (via Cinemablend). Meanwhile, Meredith Marks tweeted in part that she was "sickened" by the posts (via Page Six). 
Nguyen went on to say on her Instagram Live, "I know I hurt a lot of people. My viewpoint during that time in 2020 was emotional and it brings back a lot of memories during that time when we went through such a tragic, terrible year" (via Page Six). She added she's "very proud to be a Republican" and said, "I am proud to be able to say I have the freedom of speech, too, and to have an opinion."
Finally, Nguyen clarified, "I don't tolerate violence but I do support my law enforcement. I know with every profession, there's good and there's bad. I don't support the bad. I don't support the brutality with Black people or with any race. But I do support my law enforcement, but that doesn't make me racist. To support my political stance, that does not make me a racist. I want you to understand that."
She later admitted, "I made a mistake" (via People).