Here's How Charlotte And Louis Will Likely Support George When The Royal Siblings Grow Up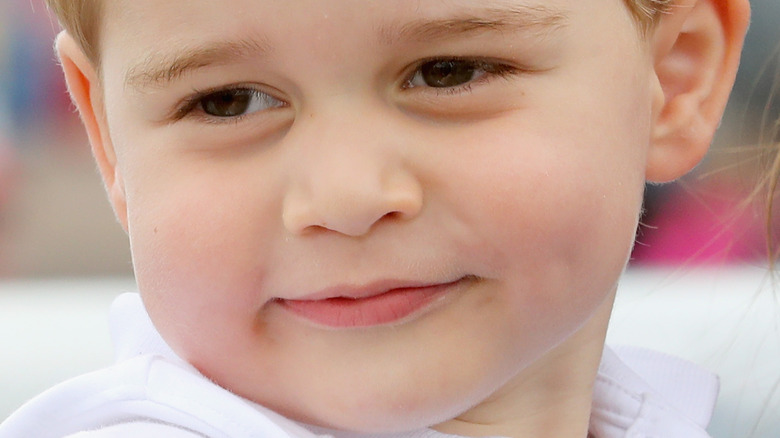 Chris Jackson/Getty Images
Prince William and Kate Middleton's son, Prince George, is currently third in line for the throne behind his father and grandfather Prince Charles. Although the Duke and Duchess of Cambridge's oldest son is expected to be the future king, he's still currently a child and his parents are set on giving him the most normal upbringing that they can, notes Closer. Of course, this means sharing a tight bond with his younger siblings, Princess Charlotte and Prince Louis.
According to People, George and Charlotte have established a good relationship. "They are close in age, and they spend so much time together," an insider previously told the outlet. "Playdates [with outsiders] can be tricky, so they learn to lean on each other." Meanwhile, Louis is reportedly trying to catch up to his older brother and sister, and keeping his mother, Kate, on her toes.
Meanwhile, in the wake of William's rift with his younger brother, Prince Harry, some fans can't help but wonder how Charlotte and Louis will handle being senior members of the royal family someday behind the heir to the throne, George.
Charlotte and Louis have many options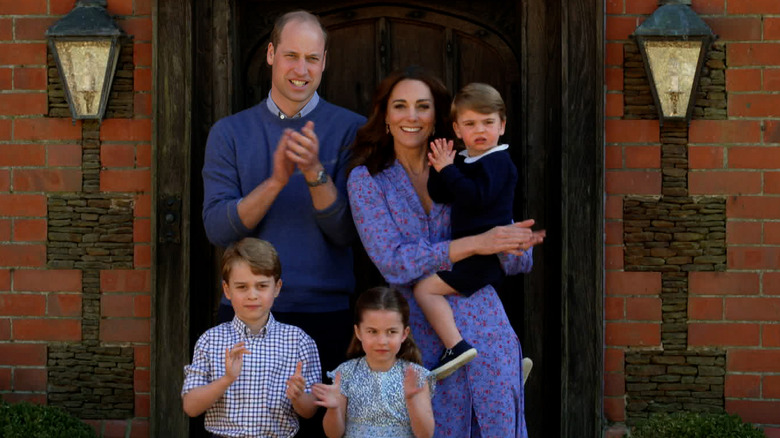 Comic Relief/Getty Images
According to Express, Prince George will one day begin his full-time career within the royal family. As the future king, George will be groomed by other members of the family for a life within the firm. As he gets older, George will be given the opportunity to go to college and explore a career in the military like his father Prince William and his grandfather Prince Charles. When William becomes king, George will reportedly be given the title of Prince of Wales, which is currently held by Charles. He'll also tackle more responsibility within the monarchy. Meanwhile, his younger siblings, Princess Charlotte and Prince Louis could choose very different paths.
Although they'll eventually be senior members of the royal family, Charlotte and Louis could opt out of royal life altogether like their uncle Prince Harry. They may also choose not to work within the firm. However, they're expected to support their older brother as he looks to head the family in the future. When they're adults, Charlotte could take on the title of "Princess Royal," which is currently held by Queen Elizabeth's daughter, Princess Anne. In addition, Louis will likely be given a new royal title on his wedding day, and work alongside his siblings within the firm if he so chooses.
Only time will tell how the Cambridge children will feel about royal life as they get older, but fans are hoping to see the three of them working side-by-side when the time is right.