Donald Trump Reportedly Had A Lot Less Money In The Bank Than He Originally Claimed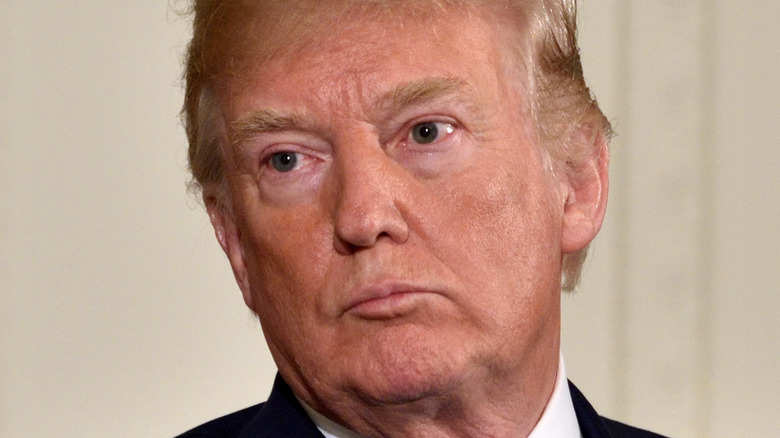 Evan El-Amin/Shutterstock
Donald Trump and his finances and wealth have been somewhat mysterious for years and never more so than since he decided to run for the presidency in the 2016 election. In a surprise move, Trump refused to release his tax returns, something every presidential candidate since Richard Nixon had done as a way of being transparent with voters about how much money they earn, how they earn it, and how much of it is paid in taxes each year.
When Trump became president and various entities like the Manhattan district attorney's office and Congress wanted to investigate his finances, Trump sued all the way up to the Supreme Court to fight their release, but the Supreme Court did not rule on his side and the Manhattan DA office has had the former president's tax returns since 2020, partnering its investigation with the New York attorney general's office. When New York AG Letitia James released documents to the public in mid-January detailing some of Trump's financial dealings, Forbes evaluated them and came up with some surprising numbers.
Donald Trump tried to inflate his wealth to the public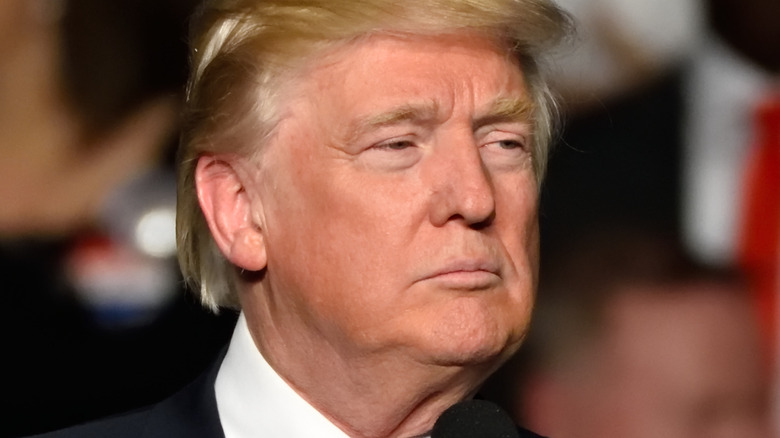 Evan El-Amin/Shutterstock
According to Forbes, Donald Trump has been attempting to look wealthier than he is since the 1980s. In 1990, just before he was about to declare bankruptcy, he told Forbes, "I'm going to show you cash flow numbers I've never shown anyone before" and then proceeded to fold a page of numbers so the outlet's reporters could not see everything printed on the document. Years later, in 2014, he told Forbes he had $300 million of cash on hand.
However, when he voluntarily released a financial statement a year later when he announced his candidacy for president, it claimed he was worth more than $8 billion. Soon after, financial statements he was required to release in order to run showed he was worth anywhere between $78 million and $235 million.
Those numbers all seem to differ from the numbers New York Attorney General Letitia James released in January. According to Forbes, Trump had considerably less cash on hand over the last several years than he claimed. Forbes estimated that in 2016 he had $114 million, in 2018 he had $76 million, in 2019 he had $87 million, and in 2020 when he ran for president for the second time, he only had $93 million in liquid assets, with these numbers showing the Trump was far from the multi-billionaire he claimed to be when he first gave a run at the presidency a go.