Dolly Parton Finally Gives An Answer To A Question Her Fans Have Had For Years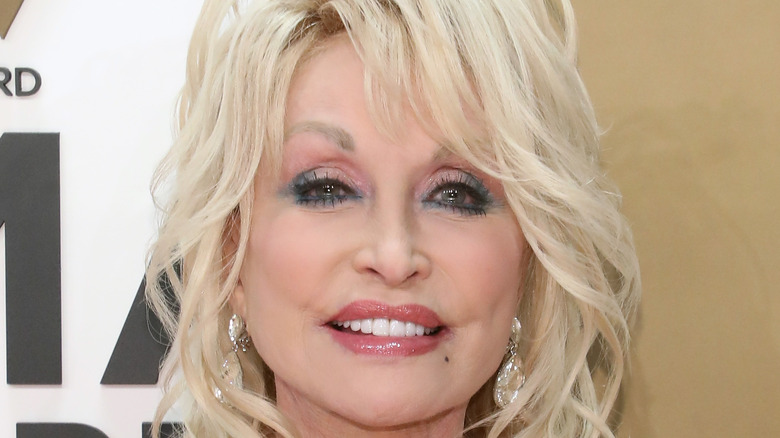 Taylor Hill/Getty Images
While Dolly Parton is known for her sweet smile, generous philanthropy, collection of blonde wigs, and prolific treasure trove of songs, she's also known for having an impressive chest. 
For years, her breasts have been the subject of numerous media stories, and Parton herself has never shied away from talking about them, proudly showing them off in almost everything she wears.
In fact, Parton's breasts have become a thing of legend, with the singer sometimes saying they're real and sometimes claiming they're implants. "This is just who I am! It's like what I always say: I may look fake but I'm real where it counts," she told The Guardian in 2011.
Several years back, Parton admitted that she had to have her 40DD breasts reduced due to horrific back and shoulder pain. 
Express reported that she once said in an interview: "My boobs are killing me — and I don't know if I can stand the pain any longer. My boobs have been a trademark for me — but I've paid one hell of a price."
That begs the question: Are Parton's breasts insured or not?
Dolly Parton reveals the truth about her most famous assets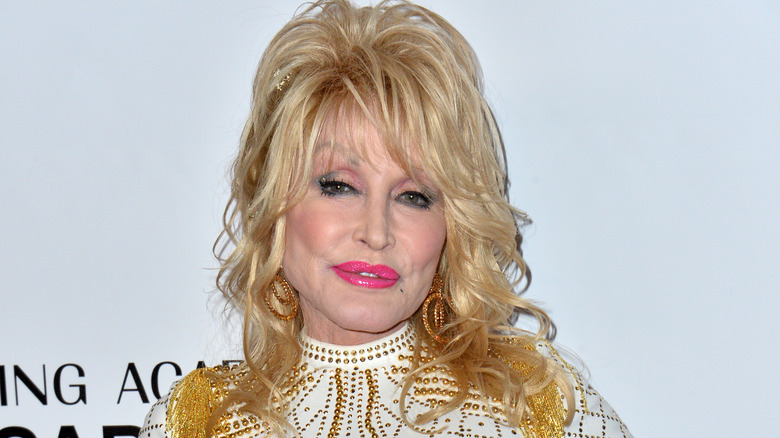 Featureflash Photo Agency/Shutterstock
Years ago, Dolly Parton claimed that she took out an insurance policy on her breasts, with ABC News reporting in 2006 that the policy was worth a whopping $600,000. 
But is that even true? "Today" show hosts Hoda Kotb and Jenna Bush Hager needed to know after a segment on their Jan. 19, 2022, show that revealed that Heidi Klum had insured her legs and Julia Roberts had insured her smile.
When Parton appeared on the show a little over a week later, on Jan. 27, to promote her new line of Southern-style cake mixes with Duncan Hines, Kotb and Bush Hager wanted more than just baking information. 
So they asked that burning question: Are Parton's breasts insured or not?
"It's not true about that," Parton told the hosts. "Years ago, was it Betty Grable, or one of the great famous stars that was famous also for her legs? And at that time I said, 'Well maybe I should get my boobs insured since I'm famous for them,' but it was just a joke. I didn't do that."