Here's How Tall How Liam Neeson Really Is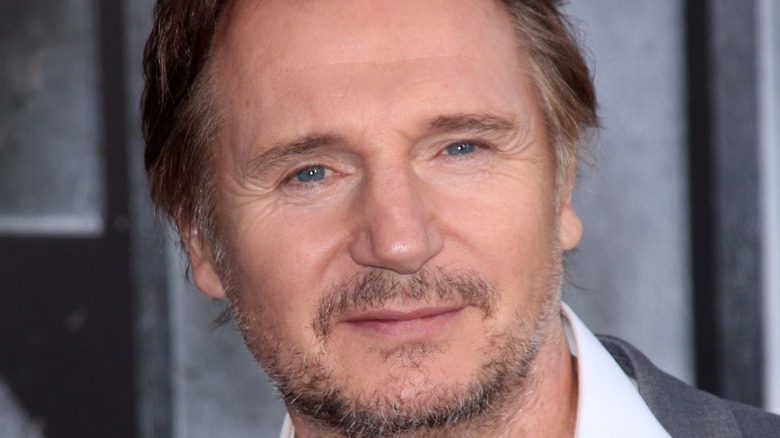 s_bukley/Shutterstock
If there's one actor that shows no signs of stopping anytime soon, it's Liam Neeson. With nearly 140 credits to his name (via IMDb), the Northern Irish-American actor has continuously worked on multiple projects a year for over four decades. While he'll be forever associated with films like "Schindler's List," "Star Wars," "Love Actually" and the "Taken" franchise, Neeson has also performed opposite some of Hollywood's greatest, including Leonardo DiCaprio, Daniel Day-Lewis, Uma Thurman, Michael Caine, and Christian Bale.
Having found a love for acting after a few years studying various subjects like physics and computer science, Neeson joined the Lyric Players' Theatre in Belfast, Northern Ireland, per Biography, in 1976 before moving on to the Abbey Theatre in Dublin. It was here he honed his craft, and appearing in various plays before starring in his first film roles.
Neeson's career truly gained traction in the 1980s, when he acted with big names like Mel Gibson and Anthony Hopkins before his breakthrough role in Steven Spielberg's "Schindler's List" in 1993, Ask Men reports. 
Liam Neeson was once turned down for a role due to his height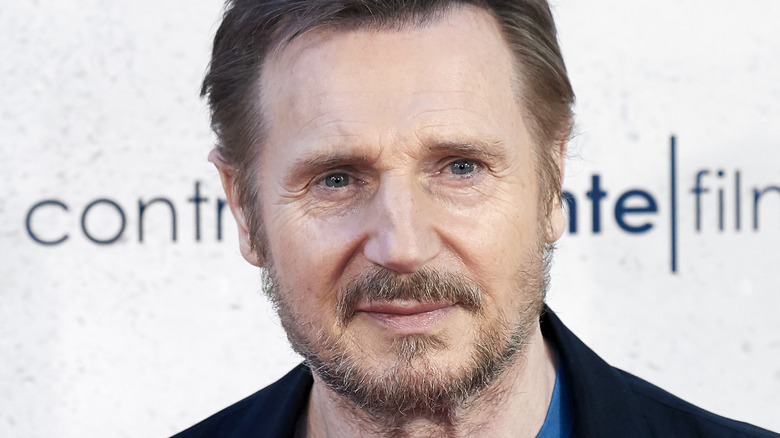 Carlos Alvarez/Getty Images
Liam Neeson is very familiar to audiences across the world, but obviously only a rare few have seen the actor in person. Those that have been lucky enough to see or even meet Neeson will probably have noted the actor's height, which is a staggering 6 foot 4 inches, according to Celeb Heights. As Livingly notes, Neeson ranks up there as one of the tallest actors in Hollywood overall, sharing his stature with other performers such as Chris Hemsworth, Jason Segel, Alexander Skarsgard, and Conan O'Brien.
Despite being so tall, Neeson was once turned down for a role of a giant because his height was actually too small. As it turns out, the actor was actually up for the role of Fezzik in "The Princess Bride," which went to the incomparable André the Giant. The initial meeting ended up being quite a short one, with director Rob Reiner taking one look at Neeson and saying, "That's tall, he's not a giant," as Neeson recalled on "Jimmy Kimmel Live" (via YouTube).
"There was no 'hello, thank you,'" Neeson continued, adding that he thought the next time he saw Reiner he'd tell him he was "very rude." However, Neeson went on to say that as Reiner made the iconic mockumentary "Spinal Tap," all was forgiven.