Jason Momoa's New Living Situation Is Raising Eyebrows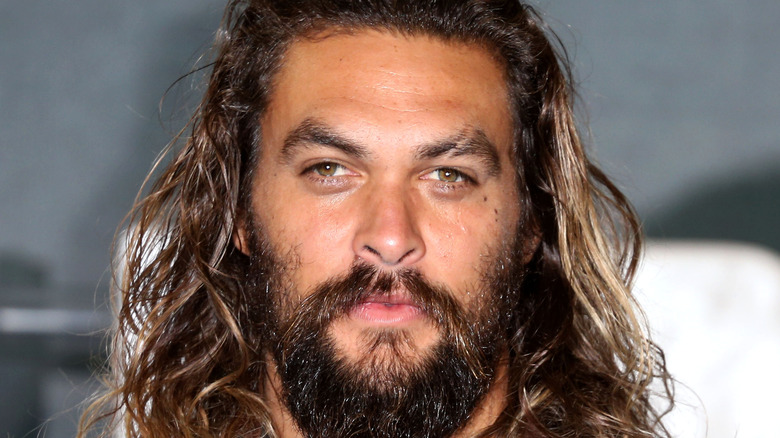 Cubankite/Shutterstock
The world is still recovering from the shock of long-time couple Jason Momoa and Lisa Bonet splitting up. As People reported, the fan favorites announced they were calling it quits in a since-deleted Instagram post, noting they would continue to co-parent their children as normal. A source subsequently confirmed both Momoa and Bonet, despite continuing to care "deeply about each other," were looking to "explore other things."
In fact, the couple had been living separate lives for quite some time despite being together for close to 17 years and married for five. As the insider explained, "They were a great couple with a lot of love and respect for each other, but people change and goals change and they weren't the same together anymore." The COVID-19 pandemic didn't help matters, particularly after the "Aquaman" star fell ill.
A second source, close to Bonet, claimed they "were amazing for years, until they no longer were," noting simply, "They have grown apart because of different focuses." When Momoa and Bonet first got together, she was definitely the bigger star, but in recent years they've swapped places. Bonet wasn't happy with how often Momoa was away from their family, and yet she didn't want to be on the road all the time either.
Although both sources maintain these two won't be taking shots at each other in the press, their breakup has necessitated Momoa moving out of the family home. And where he's settled, at least for the time being, will surprise you.
Jason Momoa is glamping in the wake of his divorce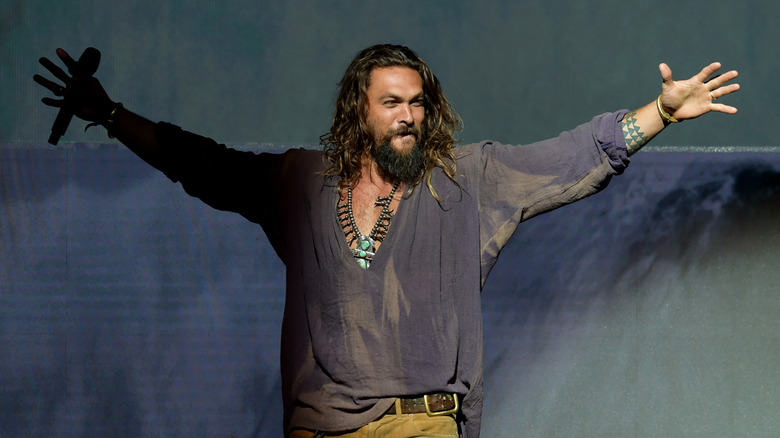 Kevin Winter/Getty Images
Plenty of men struggling with divorce make big purchases to cope with the pain. Jason Momoa didn't have to, since he already owned a $750,000 van, which the actor is currently living in. According to The Sun, Momoa has parked the luxury, custom-built Ford EarthRoamer XV-LTi in his buddy's front yard. The laidback star was snapped pottering around without his wedding ring, though it's unclear whether he's officially moved out of the massive, $3.5 million Topanga mansion Momoa was previously sharing with former wife Lisa Bonet and their two children, which is located just a few miles away. 
The Sun previously confirmed he was staying with a friend in the wake of their split, however. The tricked-out RV is a favorite of Momoa's; he memorably brought it to the 2018 "Aquaman" premiere. A source close to the actor noted he's stayed in it many times over the years, so it's not especially surprising now. They revealed, "He stays in it quite often and has opted to sleep in there instead of getting a hotel on set so he can be by the beach." The source added, "He's really not a private jet, luxury resort kind of guy." 
The Daily Mail notes Momoa's home-away-from-home boasts a Nespresso machine, induction cooktop, outdoor kitchen, and even a king-size mattress. He clearly enjoys van life, having traveled around Ireland during a break from filming "Game of Thrones" because he couldn't afford to fly home.