Prince William Reveals His Parental Stance On Gaming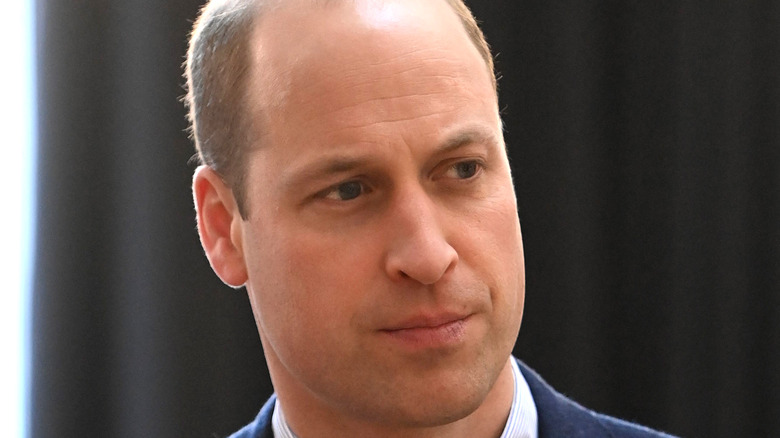 Wpa Pool/Getty Images
Prince William and Kate Middleton are busy parents, and even though they're members of the royal family, they still have many of the same worries that parents all around the globe battle with each day. According to royal expert Katie Nicholl, one of the Duke and Duchess of Cambridge's biggest worries for their children is the amount of screen time that they get each day.
"Kate is usually very strict on screen time and keeps it to a minimum," Nicholl told OK! magazine (via The Daily Mail). Instead of watching television, gaming, or scrolling through phones, Middleton is said to prioritize outdoor time so that her children are getting fresh air and exercise during each season of the year. "They've got climbing frames, swings and a pond, and each of the children are in charge of their own little patch of the kitchen garden," Nicholl revealed. While the older Cambridge kids, Prince George and Princess Charlotte, are said to love screen time, the youngest, Prince Louis, is reportedly at his "happiest" when he's running around outside of the family's Norfolk home.
Of course, it's not just the Duchess that is a stickler when it comes to screen time. William has also spoken out about his children's love for gaming and how he monitors their screen time.
Prince William has been regulating his children's screen time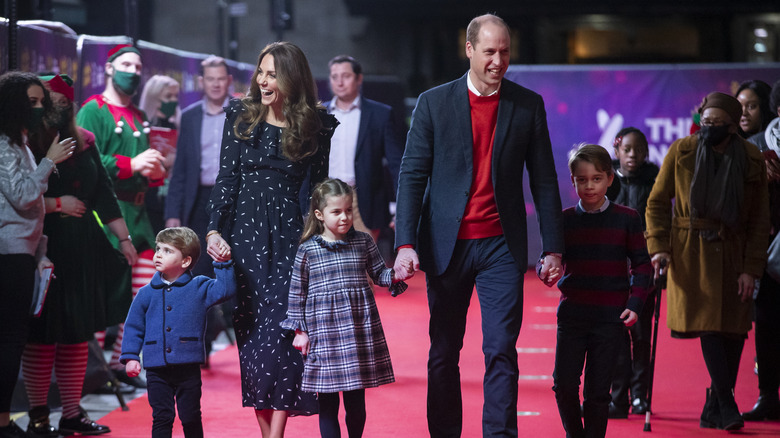 Wpa Pool/Getty Images
ITV News reports that Prince William has openly revealed that his three children, Prince George, Princess Charlotte, and Prince Louis, love their screen time. The Duke of Cambridge admitted that his oldest son, George, was particularly fond of gaming. However, William says that he has been adamant about ensuring that his children don't spend too much time in front of video games.
William spoke on the issue while attending an event at Bafta's headquarters in London, as he has been involved in a project that is set to help "supercharge" careers in the creative industries such as tech and gaming. "At the moment it's trying to regulate the gaming ... monitoring screen time. Got to be careful of that," William said of his children's love for gaming. "They're fascinated by it. George particularly. He's more interested in it. The other two are a bit too small at the moment but they love the films," he added, admitting that he also enjoys screen time. "I adore film and gaming as well," he stated.
According to royal expert Duncan Larcombe, William and Middleton are known to run a tight ship when it comes to their children and described the royals as "strict" parents (via The Mirror). It seems that the Cambridges are much like any other parents who don't want their kids sitting in front of a TV, iPad, or phone during their downtime, making them even more relatable to others raising young children.