The Reason Senior Royals Are Reportedly Unhappy With Prince Andrew's Trial Plans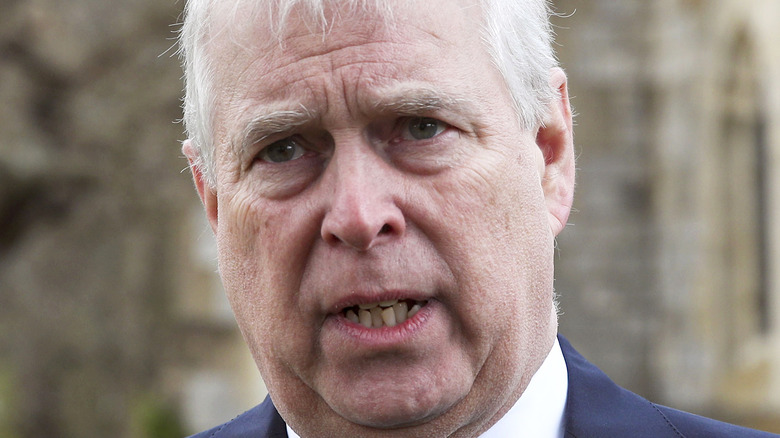 Wpa Pool/Getty Images
Prince Andrew has a plan regarding his lawsuit, but senior members of the royal family are not thrilled with it.
Initially, Andrew's lawyers applied for the civil claim to be thrown out — a request that was dismissed — so he now needs to formally respond to the allegations made by Virginia Giuffre. Giuffre alleges that she was forced by Jeffrey Epstein to have sex with Andrew when she was just 17. The Duke of York issued 41 denials against the allegations but then said he "lacks sufficient information to admit or deny" other claims, according to the Rolling Stone.
Due to these accusations, the Queen removed his military titles and royal patronages and stated that Andrew should take on the case as a private citizen. Furthermore, the royal family is "desperate" for him to settle, so that there won't be a trial overshadowing the Queen's Platinum Jubilee celebrations later this year, as reported by The Daily Mail.
Royals are worried a deposition could "overshadow Platinum Jubilee celebrations"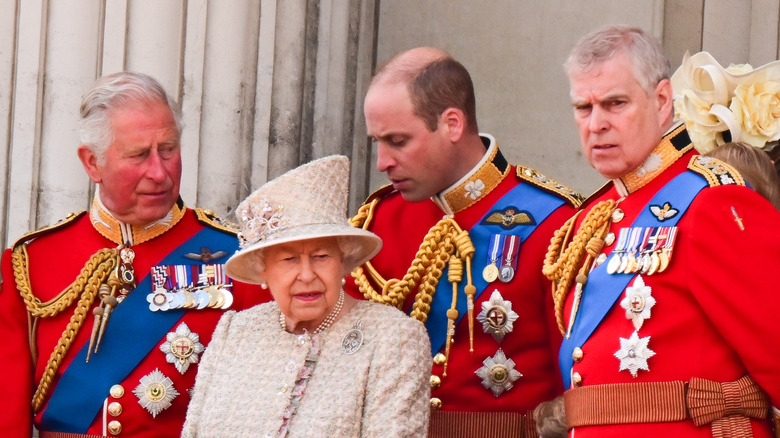 James Devaney/Getty Images
While Prince Andrew wants a trial by jury, senior royals such as Prince Charles and Prince William are "deeply shocked." Even though settling with Virginia Giuffre could cost him £10 million, they don't want a trial to mess up the Platinum Jubilee plans for this summer.
"No one thinks a seven-hour deposition is a good idea," a royal source told The Sun. "The best outcome for everyone is that this is settled as soon as possible. There are deep, deep worries that this will get worse and worse for the family and will overshadow Platinum Jubilee celebrations."
The Duke of York is ignoring them and wanting to move forward with the case, but some say this could be a "bluff" in order to "buy time" and reach an out-of-court settlement, says The Daily Mail. Either way, "Andrew is on [a] collision course with the Palace over this," a source stated.