Alicia Silverstone Has Hilarious Response To Body Shamers On TikTok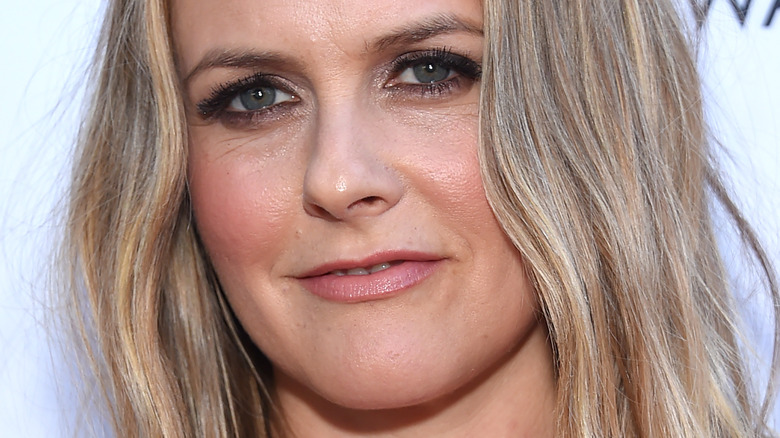 DFree/Shutterstock
Alicia Silverstone is far from "Clueless" when it comes to how to defend herself. After a headline under a photo of her in a sundress referred to her as "fat," the actress took to TikTok, which she joined in June of last year, to share her take on the image, which basically consisted of Silverstone giving the middle finger (via Fox News). She added the best headline of all time, proving she doesn't care what others think about her body: "D**n. I think I look good," Silverstone captioned the clip.
But perhaps the best part of the epic response to her body shamers is how Silverstone gives the camera a smug smile at the end. In the comments section of her post, fans showed their support for the actress, who sadly is no stranger to being shamed over her appearance. In 1997, the star was called "Fatgirl" not "Batgirl," while traveling to promote her movie "Batman & Robin" (via New York Post).
As she told The Guardian about the rude comments, "They would make fun of my body when I was younger. It was hurtful but I knew they were wrong. I wasn't confused. I knew that it was not right to make fun of someone's body shape, that doesn't seem like the right thing to be doing to a human."
Alicia Silverstone has long spoken up for herself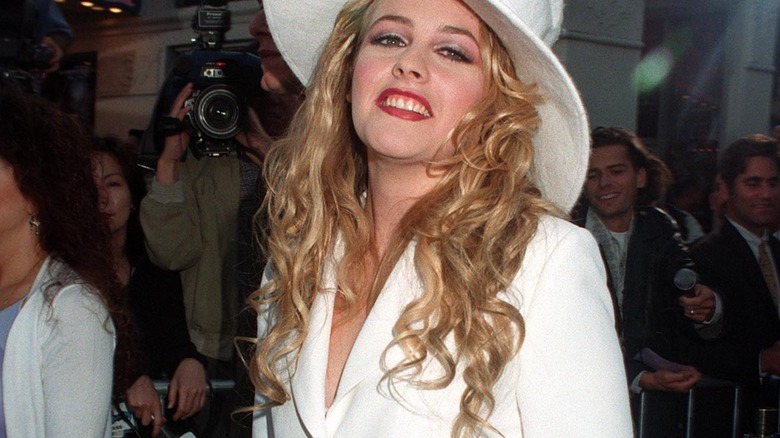 Featureflash Photo Agency/Shutterstock
When Cher Horowitz's alter ego shared her most recent clapback to body shamers on her Twitter, fans piled into the comments section to applaud her standing up for herself. "You do look good. You've always looked good. Just keep on being you," one fan said. "​​Good gravy, I cannot imagine being under constant scrutiny – people SUCK. Good for you," tweeted another supporter. "I bet my life this was a guy who wrote this headline. You look amazing as always girl. Brush off them haters," another fan tweeted.
Meanwhile, the 45-year-old is no stranger to defending herself against criticism even on topics other than her body, having shrugged off haters who attacked the way she fed her son, Bear, back in 2012 (via E! Online). To people who didn't approve of her pre-chewing food for him and then feeding Bear, Silverstone said in part about the age-old method, "I wasn't saying this was anything somebody should do. I wasn't trying to be independent or cause such a ruckus. I'm very glad that I did it."