You Won't Believe How Quickly Days Of Our Lives Stars Learn Their Lines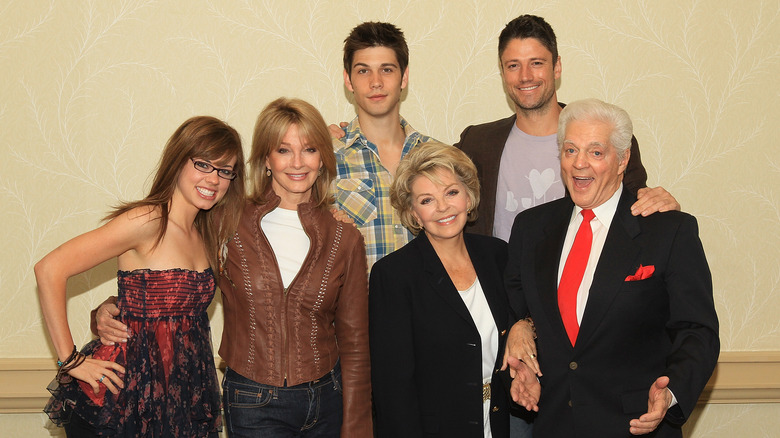 Heather Rousseau/Getty Images
"Days of Our Lives" viewers are used to seeing their favorite actors deliver dramatic performances day in and day out. However, there is so much that goes into performing as a soap opera character. According to Soap Central, one of the most difficult things for some actors to do on set is the love scenes. Soaps are known for their steamy romances and at times, very intimate scenes.
This means that the cast has to get into compromising positions with their co-stars on a regular basis. However, the veteran actors seem to be completely comfortable with it. Mary Beth Evans, who plays Kayla Brady on the show, says that she and her longtime on-screen husband, Stephen Nichols, are used to getting romantic in front of the cameras. Meanwhile, actress Nadia Bjorlin, claims that because the steamy scenes are very choreographed, it makes it feel a little less racy. "There's so much you have to think about that it never really becomes sexy," Bjorlin confessed.
Meanwhile, as the "DOOL" cast has time to learn the choreography of their intimate scenes beforehand, their actual lines are a different story.
Some DOOL actors have only hours to memorize their scripts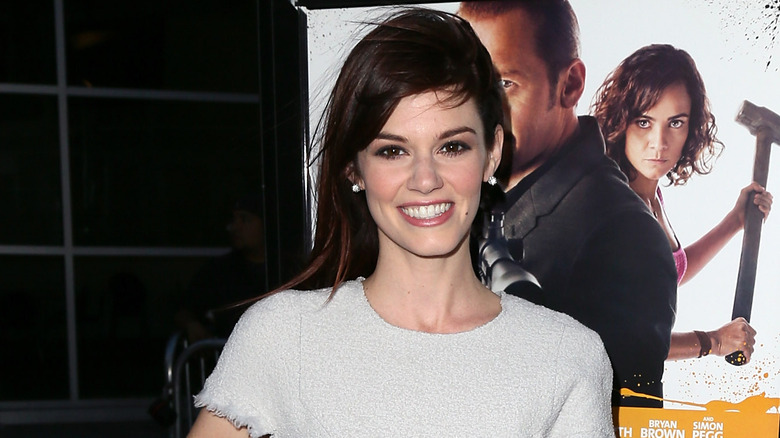 David Livingston/Getty Images
According to The Things, "Days of Our Lives" cast members work under a major time crunch. The process moves so quickly and films so far ahead that at times that actors won't even read their scripts until the night before they are supposed to film their scenes. Back in 2013, actress Rachel Melvin, who previously played the role of Chelsea Brady, admitted that it took some time for her to get the hang of memorizing her lines.
Melvin admitted to Backstage that even though she would often get her scripts an entire week in advance, she wouldn't have time to look over her lines until hours before she was expected on set. So, she devised a plan to read through them a few times and then again while paraphrasing "in case of emergency." She then breaks it down to her character's point of view and feelings and makes some notes before feeling ready to perform. "It used to take me hours and hours," Melvin said. "But I'm shooting three episodes tomorrow, and I started working on it last night and a little bit this morning. It took me maybe an hour to memorize all three episodes."
It seems that the world of soap operas is a bit more fast paced than fans originally thought.