Here's What Prince Edward Actually Does For A Living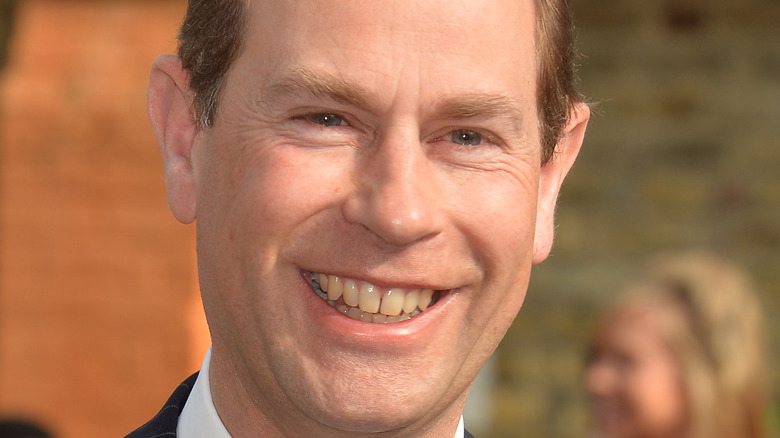 Wpa Pool/Getty Images
Prince Edward, Queen Elizabeth's youngest son, is 14th in line for the throne to govern the U.K. and its commonwealth nations. While he may never see the title of king in his lifetime, he undoubtedly plays his role within the royal family well, even if he tries to forge his own path. Edward is the Earl of Wessex and is married to Sophie, the Countess of Wessex, and together they have two children, James and Lady Louise. (According to Britannica, Wessex was an official kingdom within the Anglo-Saxon governance from c. 519-927, but the name today just implies southwestern England for most intents and purposes.)
When it comes to Prince Edward, most people don't know as much about him as they do about other members of the royal family. Princes William and Harry, as well as Kate Middleton and Meghan Markle, typically dominate news coverage. And Prince Andrew's lawsuit doesn't leave much room to discuss other royals, either. Edward could be seen as a royal who lives like other normal people because of this, but many still don't know what exactly he does, whether for a living or for the royal family.
Prince Edward worked in the theater after graduating university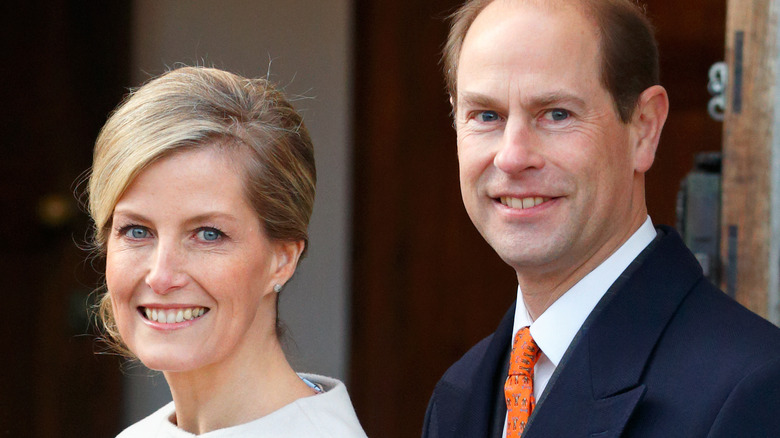 Max Mumby/indigo/Getty Images
Prince Edward is an interesting case within the British royal family. According to Oprah Daily, Edward has always been interested in art, in addition to pursuing other careers and dreams. This means he hasn't always been completely devoted to the royal family. He's one member who wants to balance his own life with the goals of the crown. This shows in his work for The Duke of Edinburgh's Award, which helps youth foster skills for personal and career gains — something for which the Earl of Wessex is naturally adamant.
Because of his love for the arts, Edward pursued a theater career after graduating from the University of Cambridge. According to Express, the Earl worked as a production assistant and worked his way up until he established his own company, Ardent Productions. This company produced dramas and documentaries, per Express, and even saw global success upon the release of a feature about the Duke of Windsor.
However, the company didn't last. It was ultimately shut down seven years after it launched, partly because the documentary wasn't as well-received in the U.K. as it was internationally. Now, Edward commits mostly to royal work with his wife, Sophie. According to Express, they have a trust together, and both have taken on multiple patronages.
So, what do you think about Edward's theater and film production career?