Inside Cher's Touching Tribute To Betty White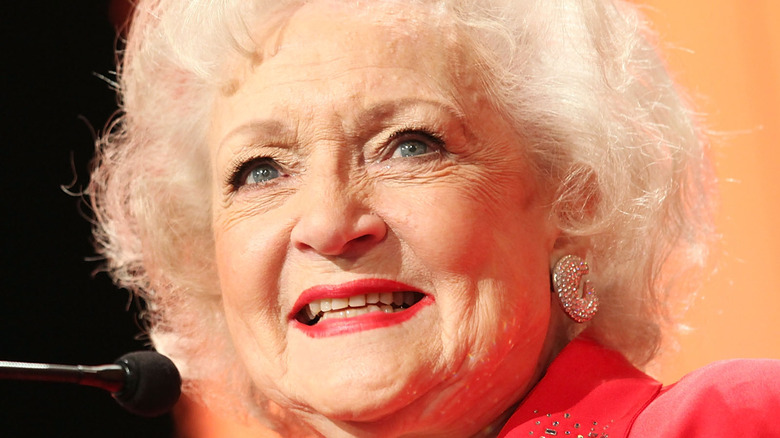 Ryan Miller/Getty Images
When the legendary and beloved comedic actress Betty White passed away just 18 days shy of her 100th birthday on December 31, 2022, grief poured out across the world on social media and beyond as fans shared their memories. On January 17, 2022, the day White would have celebrated a century on this Earth, if you googled her name, the search page displayed a photo of White with roses around her and the words, "Thank you for being a friend," which was also the title of "The Golden Girls" theme song, the NBC sitcom White starred on from 1985 to 1992.
On January 31, 2022, NBC plans to thank White for being a friend to the world with a star-studded primetime special saluting her life. That special will also include a performance by the iconic singer Cher, singing a brand-new version of that familiar friend-filled tune that she shared a preview of on social media.
Cher returns to where The Golden Girls began for her Betty White tribute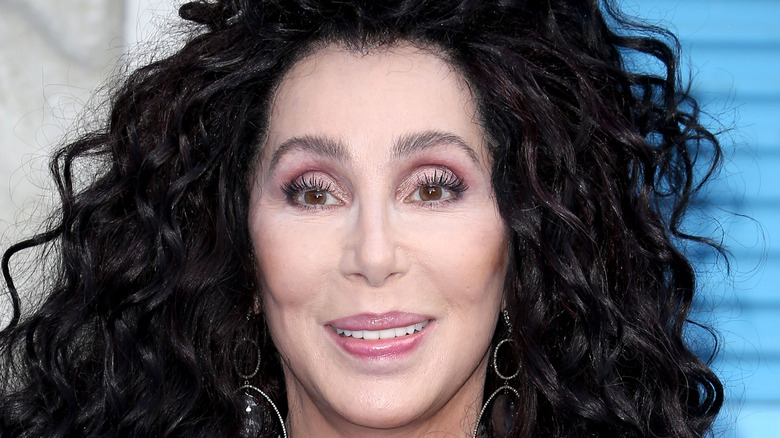 Cubankite/Shutterstock
"Celebrating Betty White: America's Golden Girl" will seemingly leave no celebrity tribute to Betty White unturned as the guest list includes such big names as President Joe Biden, Drew Barrymore, Valerie Bertinelli, Bryan Cranston, Ted Danson, Ellen DeGeneres, Jimmy Fallon, Tina Fey, Goldie Hawn, Vicki Lawrence, Jane Leeves, Jay Leno, Jean Smart, Mary Steenburgen — and of course, Cher.
The 75-year-old singer performed the song on the same soundstage where White and her famous late co-stars Rue McClanahan, Beatrice Arthur, and Estelle Getty brought those fun-loving golden girls to life. With just spotlights behind her and flowers beside her on the otherwise empty soundstage, Cher elicits all the emotions as she sings her own rendition of "Thank You For Being a Friend." On her Twitter page she simply wrote, "Every friend is golden," above the video of her performance.
The NBC Betty White tribute will feature never-before-scene clips of White and will air on January 31, 2022 at 10 p.m. EST, and will be available for streaming on Peacock the next day.