How Michelle Obama Ended Up Appearing In NCIS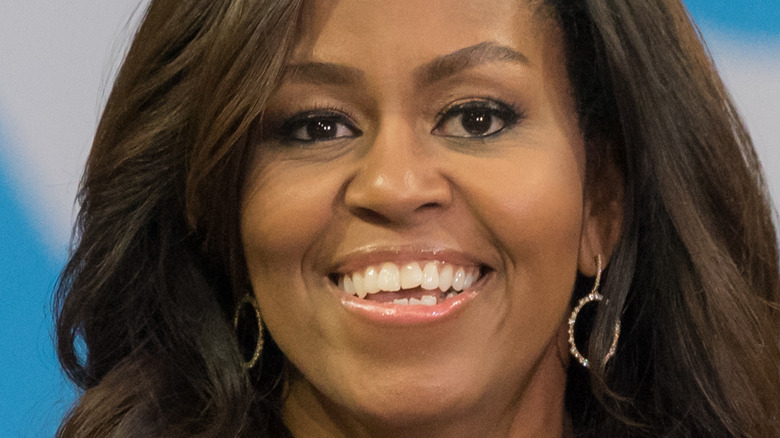 EPG_EuroPhotoGraphics/Shutterstock
First Lady Michelle Obama left quite the legacy in the White House. As the first Black American first lady, she inspired several young women of color and advocated for important platforms like healthy living, the wellbeing of military members, higher education, and international education of girls, per the White House. Through her initiative tackling childhood obesity called Let's Move!, Obama worked with leaders, educators and parents to bridge the food desert gap by bringing affordable and healthy food to underserved populations, providing more nutritional options for school meals, and planting vegetable gardens across the country.
She also demonstrated a super impressive workout routine consisting of weightlifting, kickboxing, and bodyweight exercises, as a part of the Let's Move! #GimmeFive challenge. For Obama, education is equally important as fitness and health. She led the Reach Higher Initiative which assisted high school students in planning for a future career and promoted the importance of secondary education such as technical schools, community colleges, and universities. The former first lady comes from an impressive Ivy League background herself — earning her bachelor's degree from Princeton University and her law degree from Harvard Law School.
It's no wonder she was dubbed the most admired woman for three years straight, per a Gallup poll. Obama is also the third most admired public figure, behind Martin Luther King Jr. and her husband, former President Barack Obama. However, there's one achievement of former First Lady Obama that doesn't get as much attention — her debut as a TV actress.
Michelle Obama used her TV platform to advocate for military families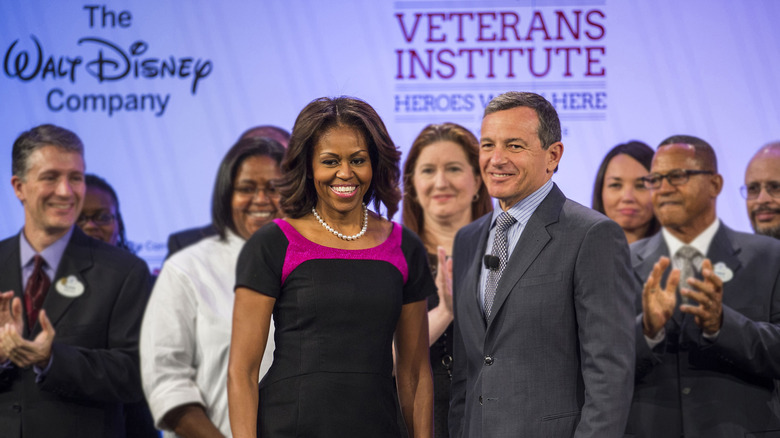 Handout/Getty Images
Former First Lady Michelle Obama and current First Lady Jill Biden co-founded "Joining Forces" in 2011 — a support group that assists service members and their families in searching for employment and educational opportunities, as well as promoting mental health and wellness resources for them. When the White House invited CBS studios to film in the White House, Obama was offered a cameo role in an "NCIS" episode titled "Homefront." 
In her role, Obama promoted the "Joining Forces" program on Season 13, Episode 22. During the episode, she stars as herself as First Lady and meets with a mother of a marine, as well as NCIS Special Agent Leroy Jethro Gibbs (depicted by Mark Harmon) in a roundtable discussion that also features real-life military spouses who play extras. She tells the roundtable, "We know the sacrifices our military families are making, and it doesn't go unnoticed. Nor do the sacrifices of our veterans."
According to an Entertainment Weekly recap, Obama was a natural at her role and could easily pursue acting. This wasn't her first, nor only acting role. She also appeared in cameo roles on "Parks and Recreation" in 2014, Disney Channel's "Jessie" in 2014, and "Black-ish" earlier this month. Obama also stars in and serves as executive producer for Netflix's children's show, "Waffles + Mochi."
But seriously, is there anything Michelle Obama can't do?