The Most Expensive Items You Can Get At Victoria's Secret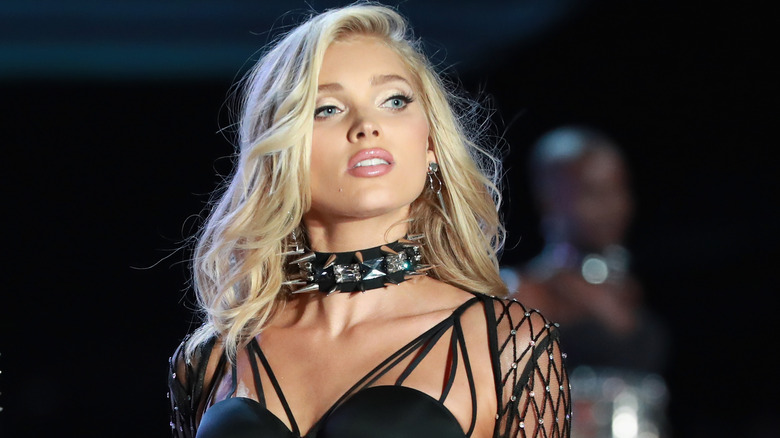 Lintao Zhang/Getty Images
Victoria's Secret is a household name. The brand, famous for its beloved products such as lingerie, clothing, perfume and makeup, is practically a one-stop shop for all things beauty, per Elle. Although it has seen its fair share of ups and downs, like closing many of its Victoria's Secret outlets in 2020, Victoria's Secret has rebranded and still attracts a fair share of customers, per Business Insider.
For a long time, the brand has been synonymous with a beauty ideal that some found to be unrealistic. Victoria's Secret strived to promote a certain look and that showed in its products and models. This approach had its benefits, as it kept the brand relevant and influential for a long time, even introducing the iconic Victoria's Secret Angels. However, they're now trying to be more inclusive. 
The prices for the brand's products also range from mid-range to high priced. And although their fantasy bras are out of the typical person's price range, sometimes they make less expensive versions for everyone's budget, per Metro.Style. If you step into Victoria's Secret looking for something luxurious and sophisticated, though, you will undoubtedly find more than a few items to satisfy that craving for high-end products. 
The most expensive items sold at Victoria's Secret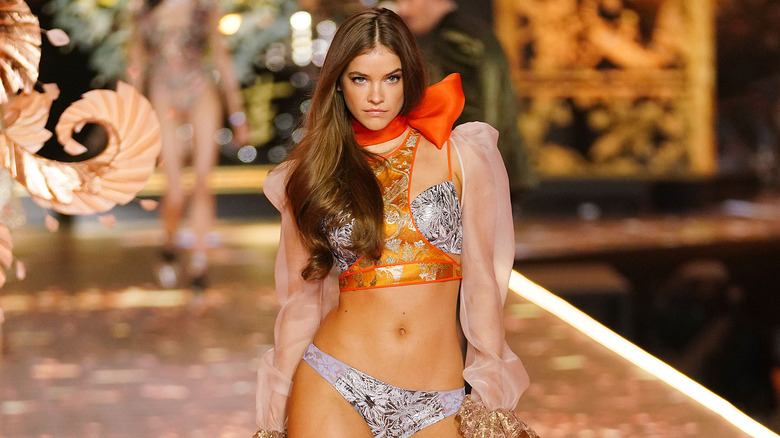 J. Lee/Getty Images
Victoria's Secret is best known for their lingerie, with looks ranging from dreamy to fierce. However, the brand also offers a few outfits meant to be worn out and about, one of these pieces is their Painterly Floral Dress, which is a $149 floral print dress with a ruffled bodice and thin delicate straps. It is an online exclusive. They also have a white Delicate Lace Long-Sleeve Dress on their website that lives up to its name. With a ruched skirt and sheer fitted sleeves, this $159 white dress can be purchased only on the brand's website.
Setting aside the dresses, the brand has stunning pieces of high-end lingerie as well. One of them being the Azealia Way bra. At $175, this is pink bra with embroidered mesh is unlined and also only available online. The brand also has its fair share of options for luxury gifts. For example, their $298 4-Piece Silk Gift Set is a perfect loungewear present. It is available in three colors — lilac, violet, and white — and is also available in leopard print. The gift set includes an unlined bralette, a robe, matching panties, and an eye mask. If you've got the budget and want to splurge, this is the way to go.