The Real Reason Miley Cyrus Changed Her Name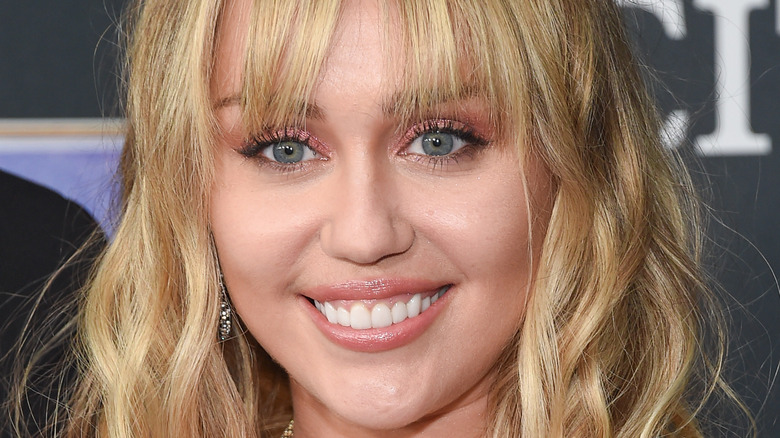 DFree/Shutterstock
When you think of Miley Cyrus, the only stage name that comes to mind is Hannah Montana. And as Miley is a pretty common name regardless, you wouldn't think that it's not the singer's actual name. But the difference here is that it's not just a name Cyrus uses for her career. The star legally changed her name in 2008, according to People, two years after "Hannah Montana" premiered for the first time on Disney Channel (via the New York Times).
When Cyrus was born, her parents had actually named her Destiny Hope Cyrus, believing that their daughter would "accomplish great things" when she was older, per The San Diego Union-Tribune. While Miley may seem like a random choice of name seeing as it has no connection to her birth name, it's actually derived from a nickname she had as a kid — Smiley — due to her "happy disposition" as a baby and toddler.
Miley Cyrus has changed her name twice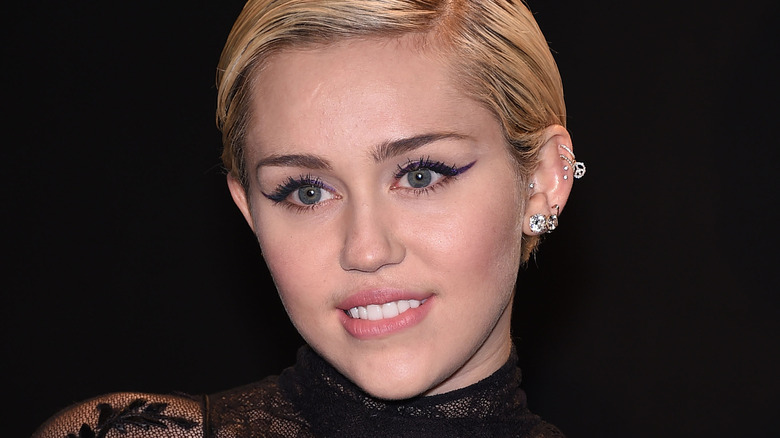 DFree/Shutterstock
Destiny wasn't the only name Miley Cyrus changed in 2008. She also switched her middle name from Hope to Ray, in honor of her grandfather Ronald Ray Cyrus who was a Democratic politician from Kentucky. "A lot of people say Miley changed her name to Miley Ray because of Billy Ray," her father Billy Ray Cyrus told CNN in 2009, "but that's not true. She did that in honor of my dad, because the two of them just loved each other to pieces."
Cyrus would go on to change her name for a second time a decade later when she married Liam Hemsworth in a private wedding ceremony in 2018. Speaking on "Live with Kelly and Ryan," Hemsworth explained his surprise at Cyrus changing her last name. "I honestly think that was one of the best things about it," he said (via Cheat Sheet). "I didn't ask her to take my name. And when I asked her, she said, 'No, of course, I'm taking your name.'" Obviously, she still went as Miley Cyrus professionally, but until the couple divorced in 2020, her legal name was Miley Ray Hemsworth, per Elle.