The Attraction To Pete Davidson Explained According To Reddit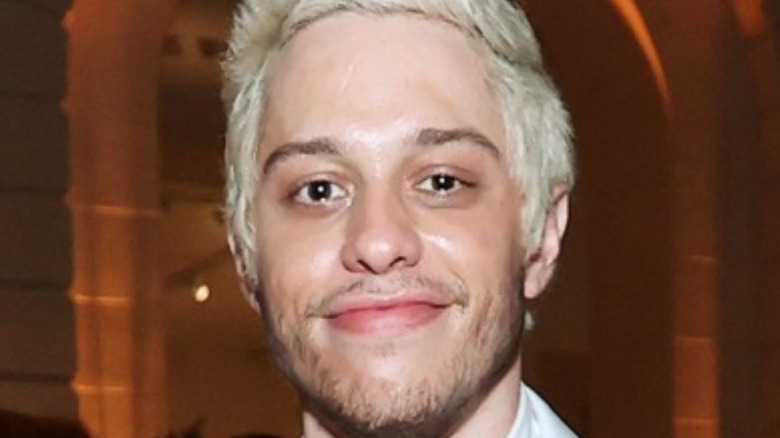 Cindy Ord/MG21
Saturday Night Live's Pete Davidson is steadily taking over the hearts of everyone, one crude joke at a time. Seemingly overnight, the comedian has become Hollywood's favorite heartthrob. Davidson has been racking up attention with his hilarious SNL sketches and comedy specials, and his high-profile dating history, which regularly makes headlines.
The New York Post credits his self-deprecating humor, bluntness, and approachability as a slew of reasons why Davidson has so many fans falling for him — and that's before you count his immeasurable talent as an actor and spot-on comedic timing. Throw in his down-to-earth personality, many tattoos and his desirability skyrockets. In typical Pete Davidson fashion, he joked about the world's collective crush on him during his stand-up set on January 18, 2022. Us Weekly reports that while performing at the 9th Annual Patrice O'Neal Comedy Benefit Concert, Davidson humorously questioned his "heartthrob status": "There seems to be a curiosity about me, is what my friends tell me," he started off. "I was trying to figure out how to explain myself to someone because I was doing an interview." 
The outlet reports that he continued the comedy bit by comparing himself to a discount DVD bin, and brought up classic movies that didn't deserve to be trashed. "I'm Tropic Thunder. I'm the diamond in the trash," he jokingly admits. "It's a steal." His admittance that he doesn't get the appeal ironically earns him more points.
A love letter to Pete Davidson, signed Reddit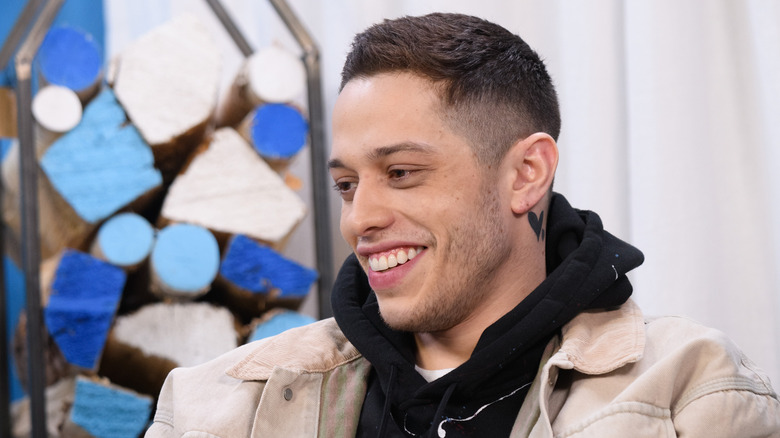 Daniel Boczarski/Getty Images
We investigated what makes Pete Davidson so attractive, once and for all. Our search led us to Reddit, where there's an entire thread dedicated to answering the question. After the original poster asked why people were attracted to the successful comedian, fans made compelling arguments explaining the appeal. 
One user cited his personality and emotional availability, writing "It's mainly his personality that gives him such broad appeal. He seems like he actually likes women, for one. Which is a lot less common in guys than guys seem to think it is. He's self aware, laid back, successful, funny, emotionally available. What's not to like?" Elite Daily affirms this idea that he's very personable. 
Another user said that it all boiled down to Davidson's openness about his mental health, writing "I find him wildly attractive. He is honest about his mental health challenges and has made announcements when he needs to be hospitalized; that is pretty brave considering the taboo against men seeking this kind of help. He is witty and doesn't take himself seriously, and he's tall and reedy."
Wherever you fall on the Pete Davidson poll, it's hard to ignore his genuineness and the fact that he doesn't take himself seriously.