Pete Davidson Just Announced A Bold Move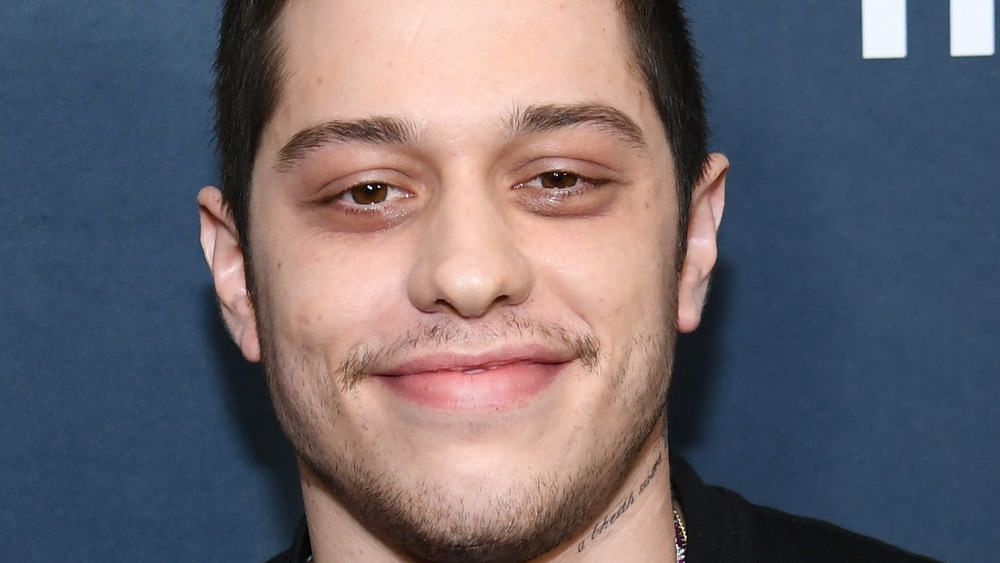 Dimitrios Kambouris/Getty Images
Pete Davidson's relationship with his mother, Amy, has been a running joke in his comedy and on Saturday Night Live. Davidson has made no secret that he and his mom have a close relationship and that he still lives with her in a home that they purchased together in Staten Island (via The Things). Davidson claimed the basement of the house as his own space, calling the room "The Cave." In his basement setup he boasts an impressive collection of video games and a huge assortment of sneakers. 
According to Page Six, the actor shelled out 1.3 million for the house, which features four bedrooms and four bathrooms. The home also includes a private master wing and a custom kitchen. "We bought a house together, but nobody believes that. I live with my mom, kinda, so I have like a basement that's like mine that's like an apartment, so I live underneath her, so I'm getting like a little arcade set up down there trying to make it ... mine," Davidson said at the time. However, the comedian recently announced that his living situation has changed drastically.
Pete Davidson makes a big life change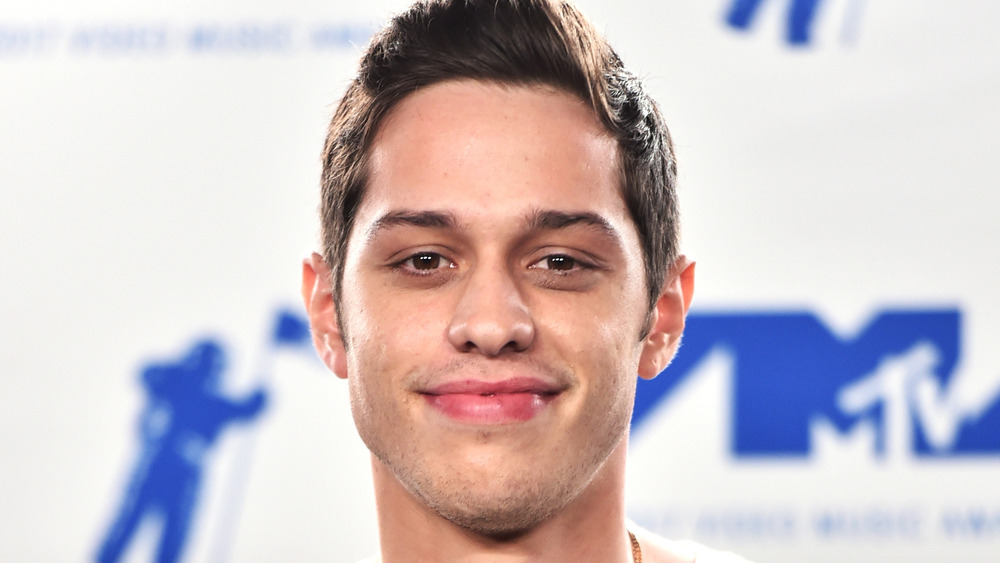 Alberto E. Rodriguez/Getty Images
Pete Davidson has admitted that while he doesn't mind living with his mother Amy, there have been a few challenges. The SNL fan-favorite admits that he is worried that his mom could catch him doing something embarrassing if she walks into his basement dwelling. Earlier this year, Davidson confirmed that he had planned to move out of the house that he shared with his mother, but when the COVID-19 pandemic hit he thought it was best to stay close to his family and quarantine with them at the home (via The Things). Davidson also joked about needing to move out of his mom's house during a Saturday Night Live sketch. "The thing is my mom is a lot like this show. No matter what I do, I'm never asked to leave. Also, they're both really old and noticeably fatigued," Davidson quipped (via People). 
Just weeks after making the hilarious comments, he has officially left the nest. Davidson confirmed the news via his TikTok account over the weekend. The comedian told fans through a Zoom call with his friend, that he packed up his things and moved out of his mother's basement. "I just moved out of my mom's house. I'm fully out. I got a pad," he stated. According to the New York Post, he paid $1.2 million for a condo on the North Shore of Staten Island, not far from his mom, and it boasts  2 bedrooms, 2.5 baths and skyline views of Manhattan.