Britney Spears Was Almost In A Girl Group Before She Was Famous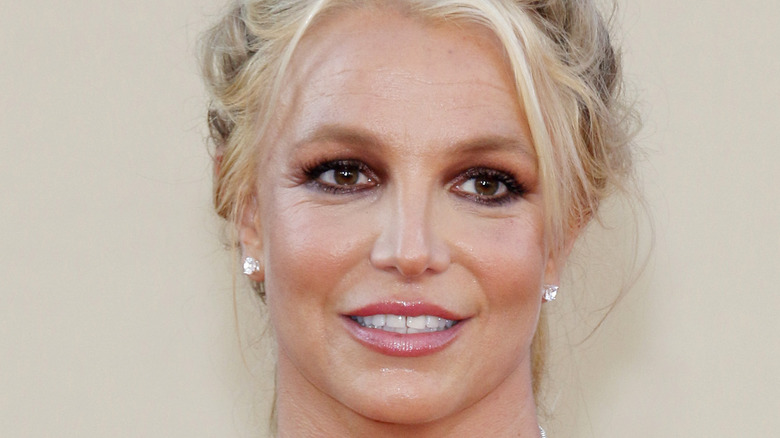 Tinseltown/Shutterstock
Singer and superstar Britney Spears has had an indelible impact on the music world -– and, of course, the world in general. It's no secret, however, that Spears has also faced incredible hardships, between media scrutiny and her 13-year conservatorship that placed her under the iron grip of her father, Jamie Spears (per CNN).
"Good God I love my fans so much it's crazy," Spears wrote in an Instagram post, following the Los Angeles County Superior Court's decision to terminate the conservatorship. "I think I'm gonna cry the rest of the day !!!! Best day ever ... praise the Lord ... can I get an Amen???? #FreedBritney."
Given how famous Spears is today –- and the ubiquity of her hit singles like "Toxic," "...Baby One More Time," "Oops! I Did It Again" and more –- it can be hard to remember at one point, Spears was just a regular person, like everyone else.
Per Entertainment Weekly, Spears got her start like so many other big names today: She was a mouseketeer alongside Ryan Gosling, Justin Timberlake, Christina Aguilera, Keri Russell, and more.
Even the older kids in the cast were impressed by Spears. As fellow Mouseketeer Tony Lucca told E! Online, they would "always ask Britney how the [dance] combinations went, because she was really great at committing them to memory."
Britney's short-lived girl group days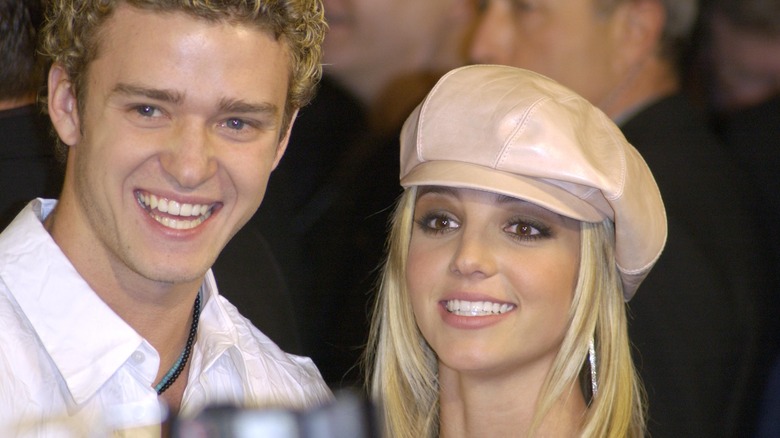 Jaguar PS/Shutterstock
Just as the Mickey Mouse Club helped some of the biggest pop stars of the '90s get their start, so too did music manager Lou Pearlman, who was responsible for the creation hit boy groups *NYSNC and The Backstreet Boys (via Showbiz Cheat Sheet).
Witnessing the popularity of the Spice Girls, Pearlman decided he wanted to complete his roster with the creation of a girl group. And thus, Innosense was born. Alongside her fellow Mouseketeer alumna, Nikki DeLoach, Spears was recruited by Pearlman to be the lead singer of Innosense. However, she exited the group and embarked on her solo career before Innosense even really got started.
According to OK! Magazine, other members of the group included Danay Ferrer, Mandy Ashford, and Amanda Latona; once Spears departed, she was replaced by singer (and potential other former Timberlake ex) Veronica Finn. Although the group had fun singles like "Say No More," its tenure was ultimately short-lived; after six years, Innosense disbanded in 2003.
There's no way of knowing if Innosense might have been more successful had Spears stayed on board, or if being part of Innosense might have killed Spears's career –- but one thing is for sure, there's no replacement for Britney Spears.