Why Fans Think Britney Spears Might Be Pregnant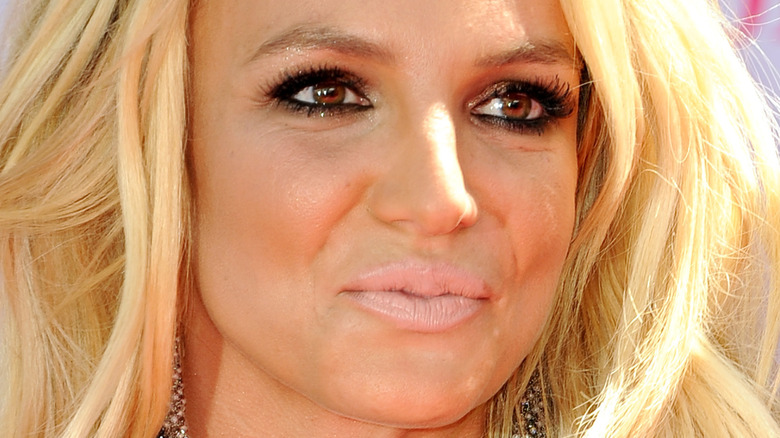 Tinseltown/Shutterstock
Britney Spears may have started a rumor about herself when she posted an update to Instagram. The singer and her fiancé Sam Asghari are currently enjoying some time in Maui, Hawaii. While sharing a video of herself sunbathing with fans, Spears said she hasn't been feeling that great of late (via Fox News).
"I think I have a small bug ... the only thing that is similar to this feeling is when I was pregnant..." the star wrote as a caption to the clip. She continued, "it's the nausea that is the worst ... It's like I can't wake up so I go to the gym trying to wake my system up !!!"
Spears continued her post by writing, "It's like clockwork ... I break my first sweat then I go to the bathroom and throw up... it's absolutely horrible but then I stay at the gym because I don't want to go home and lay sick in bed .... I keep going and [at] night I go dancing and my system starts to get clarity ... Dude ... this has been going on for a month and if someone has this you're not alone !!!"
Followers immediately started speculating in the comments section of the post that she is pregnant again, with one person writing, "Awwww baby on the way." "Morning sickness my dear," echoed another fan.
Over on Twitter, more Spears fans were reacting to her share with pregnancy speculation.
Britney Spears has said she wants to get pregnant again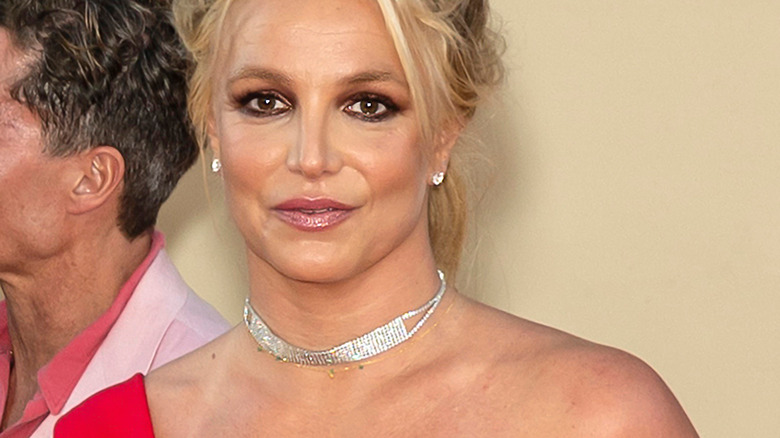 Ovidiu Hrubaru/Shutterstock
Twitter was basically freaking out over the star's post about feeling under the weather for a month. "Britney girl...your nausea has lasted for a month and the only other time you felt like this was when you were pregnant???? who's gonna tell her?" asked one fan. "I think it's time to get a pregnancy test PLS," someone else tweeted.
The rumor mill kept churning out tweets, with another person commenting, "Girls Britney is pregnant. Throwing up every morning for a month.... And she even said herself she's never felt like this except when pregnant...."
As the world heard during her testimony as she was trying to end her conservatorship, Spears, who is a mom of two teenage sons, is hoping to have another baby. "I want to be able to get married and have a baby. I was told right now in the conservatorship, I'm not able to get married or have a baby. I have an IUD inside of myself right now so I don't get pregnant," the pop star testified. "I wanted to take the IUD out so I could start trying to have another baby. But this so-called team won't let me go to the doctor to take it out because they don't want me to have any more children," she said (via Billboard).