Chris Noth's Exclusion From The And Just Like That Finale Explained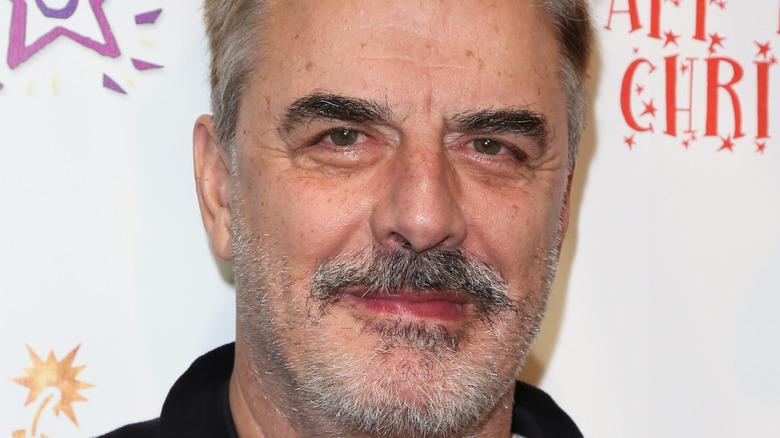 Paul Archuleta/Getty Images
"Sex in the City" fans rejoiced when news broke that a revival of the hit series was happening. However, the HBO Max reboot "And Just Like That" has had quite the rocky start. Various fallings out and scandals have prompted the writers to rearrange the core group of characters, and there is a notably big slot left empty due to allegations surrounding actor Chris Noth — known by fans as Mr. Big. 
The show follows three of the four original "Sex in the City" characters as they navigate the highs and lows of middle-age life in New York City. Kim Cattrall's Samantha Jones was not involved in the project at all due to conflicts with other cast members, per Cheat Sheet. 
The ten-episode revival began with a shocking twist when Carrie Bradshaw, played by Sarah Jessica Parker, suffered the sudden death of her long-time love interest-turned husband, Mr. Big. Bradshaw has historically been the main character of the group, so her journey into widowhood has been at the forefront of the show. Per TV Line, Noth was reportedly set to make a cameo in the finale alongside Parker. However, in light of recent controversies, the scenes have apparently been scrapped.
Chris Noth has been hit with multiple allegations of sexual assault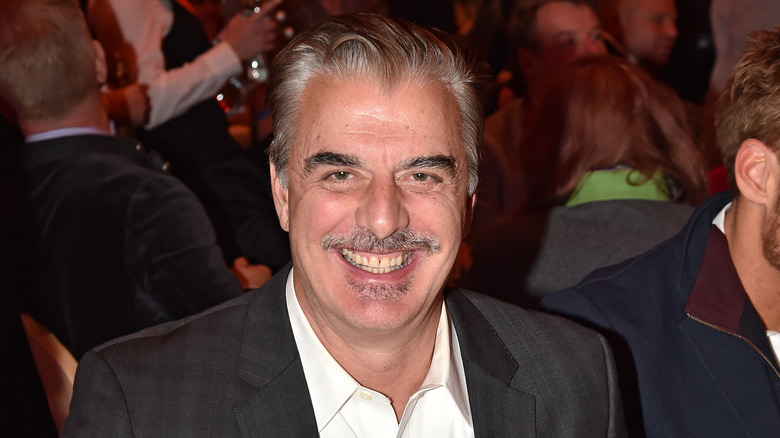 Hannes Magerstaedt/Getty Images
In the original "And Just Like That" finale, Bradshaw takes a trip to Paris, and Sarah Jessica Parker and Chris Noth were photographed filming the scenes on location in France in 2021, per Us Weekly. However, those scenes were reportedly axed after Noth was hit with multiple allegations of sexual assault. 
As BBC reported, five women came forward to accuse Noth of sexual assault shortly after the premiere of "And Just Like That." In a statement to Us Weekly, the actor denied the allegations. "The accusations against me made by individuals I met years, even decades, ago are categorically false," he said in December 2021. "These stories could've been from 30 years ago or 30 days ago — no always means no — that is a line I did not cross. The encounters were consensual. It's difficult not to question the timing of these stories coming out. I don't know for certain why they are surfacing now, but I do know this: I did not assault these women."
Along with being removed from the finale, Noth is also reportedly experiencing difficult times in his personal life due to the allegations. His wife Tara Wilson is "upset" over the situation and their marriage is reportedly "hanging by a thread," a source told Page Six. "She just wants to protect the kids," the insider revealed, adding, "that is her number one priority."