The Golden Globes Record Nicole Kidman Just Broke Playing Lucille Ball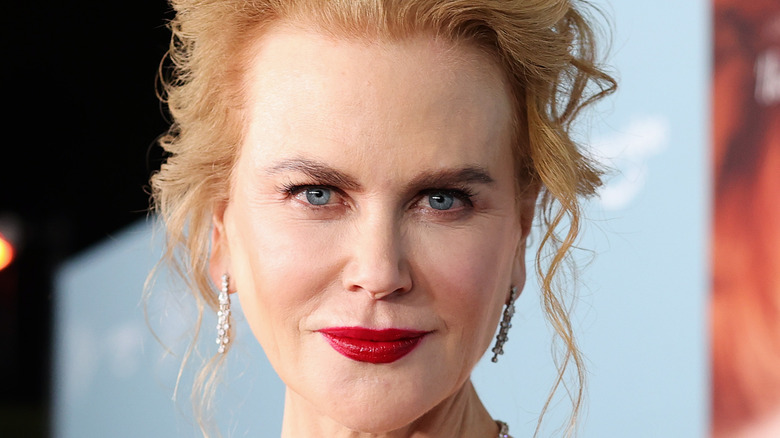 Rich Fury/Getty Images
As of late 2021, Nicole Kidman has been courting major awards buzz for her role as Lucille Ball in "Being The Ricardos," per Variety. However, there was major controversy over Kidman being cast as the beloved comedian. In a 2022 interview with the Los Angeles Times, writer-director Aaron Sorkin spoke of how he had to convince the Australian star to take on the role. Kidman admitted, "A lot of me was leaning onto Aaron, going, 'Do you really believe I can do this?' And he'd be like, 'Yep!'"
The Oscar-winning actor went on to reveal how Sorkin "sends the most incredible emails when you need them. You just go, 'OK, OK. Keep it simple. Don't overthink anything because you just have to keep moving forward day by day with this.'" As she acknowledged, "It's a great way to approach performing in something that is completely overwhelming." Thankfully, the proof is in the pudding, as "Being The Ricardos" earned a 75% audience score on Rotten Tomatoes. Regardless of whether or not Kidman ultimately nabs her fifth Oscar nomination for the role, playing Lucille Ball has already enabled the Aussie to break a Golden Globes record. 
Nicole Kidman is a decorated star at the Golden Globes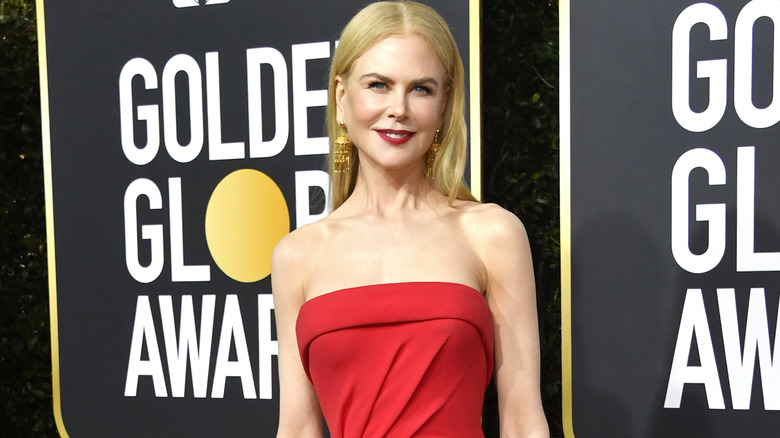 Frazer Harrison/Getty Images
Although Nicole Kidman received largely positive reviews for her performance as Lucille Ball in "Being The Ricardos," many were shocked when she won Best Actress in a Motion Picture Drama at the 2022 Golden Globes, per Cheat Sheet. Although Kidman received some backlash after she was cast in the lead role, director Aaron Sorkin remained steadfast in his vision for the film. Most importantly, he didn't want the Australian star to do an impersonation of the real-life person.
Despite Sorkin's belief in her, Kidman was far from a fan-favorite to win Best Actress at the Globes. According to Cheat Sheet, Kristen Stewart was widely expected to win for her performance as Princess Diana in "Spencer." Actors Olivia Colman and Lady Gaga were also expected to take home the statue, thanks to their respective performances in "The Lost Daughter" and "House of Gucci." Aside from the fact that her win was a major upset, Cheat Sheet reported that Kidman became the first actor in history to nab the award in four different decades. The Aussie initially won in 1995, with her role in "To Die For." This was followed by a second win in 2001 for "Moulin Rouge," and finally, a third in 2018 for the HBO series "Big Little Lies." While she also won for 2002's "The Hours," this doesn't count as part of her decades-spanning legacy. Overall, Kidman has won five times out of a total 11 nominations, and shows no signs of slowing down yet.