Sara Canning Opens Up About The Challenges Of Filming Superhost - Exclusive Interview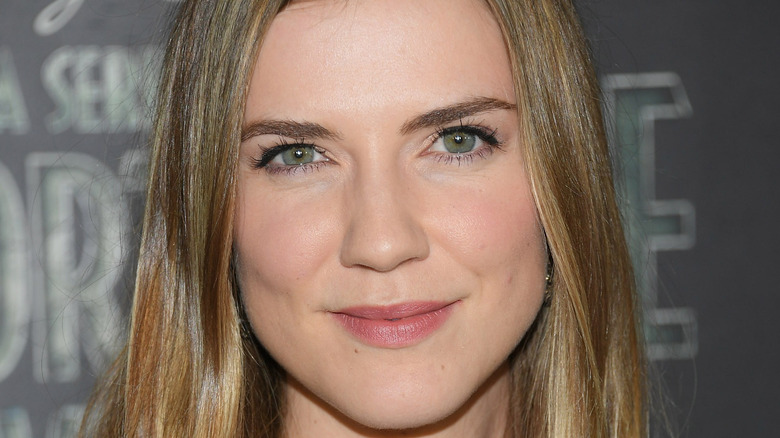 Dimitrios Kambouris/Getty Images
Actress Sara Canning has portrayed a wide array of characters throughout the course of her career. From the beloved Aunt Jenna on "The Vampire Diaries" to the crafty and creative Jacquelyn in "A Series of Unfortunate Events" and Katherine Drew on The CW's "Nancy Drew," Canning has run the gamut. She frequently plays strong, independent characters who are no stranger to fear and mystery, which is why she was the perfect choice to play Claire in the horror film "Superhost," directed by Brandon Christensen.
In the movie, Canning delivers another captivating performance that leaves you on the edge of your seat. She artfully captures the razor thin edge existing between reality and illusion as her character Claire navigates a terrifying situation alongside her onscreen partner, Osric Chau. Like fellow "A Series of Unfortunate Events" alum Lucy Punch, Canning knows how to maneuver a dynamic role that's equal parts frightening and illuminating.
We got a chance to speak with Sara Canning about her role in "Superhost," and the preparation process that helps her get into character. In an exclusive interview for The List, Canning also revealed what it was like to work on the series finale of "The Vampire Diaries," how much she enjoyed her time filming "Nancy Drew," and what was most challenging about working on "Superhost."
Sara Canning reveals the most challenging part of filming Superhost
I was very intrigued by the story told in your movie, "Superhost," because your character Claire is swept up in the world of content creation and how she can use these unusual circumstances she finds herself in to boost viewership of her and Teddy's travel vlog. I was wondering what appealed to you about the process of telling a horror story through this current, relatable lens?
Well, I'll be honest with you. I find that whole world a bit frightening anyway. I do have social media and I do use it, but more and more, as time passes, I feel quite conflicted about it. I do know that when I give myself very regimented breaks from it, my brain feels amazing. I do think we're going to be dealing with pretty serious psychological stuff for a while, because of the way that social media is designed. I find that world fascinating. There's the world of the influencer, and ... it doesn't come naturally to me at all. I knew it would be a challenge.
In fact, Osric [Chau] and I both agreed that the most difficult parts of the film for us were doing the YouTube videos, which were so fun, but ... in between, we'd be at Brandon [Christensen, director] and going, "Is this any good at all?" Because we're like, "We don't know what we're doing."
We were watching famous YouTube couples to get a sense of it, because we both feel that it's a very different skill. It's an entirely different skill from being an actor. Maybe some people can exist really easily in both worlds, but I do not find that easy. I was curious about throwing myself into that, and it was important to Brandon that there be a very distinct difference, that we actually see the reality of the relationship as opposed to the personas that they're putting out there for people every few days, every week [on the vlog].
She has a very specific process to help her get into character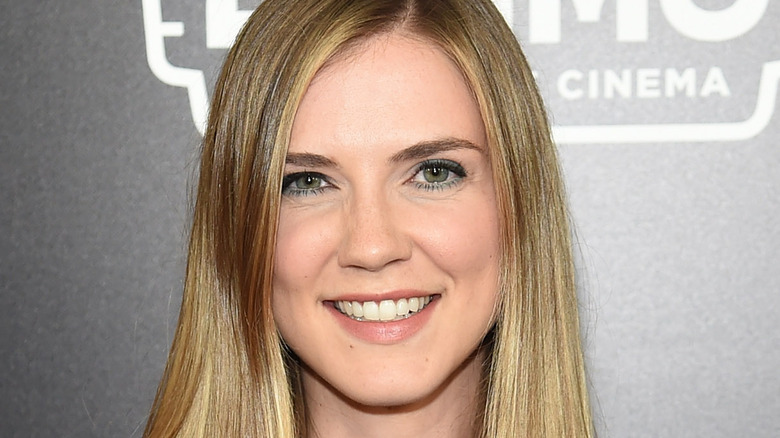 Jamie Mccarthy/Getty Images
It's funny that those were the moments that you had the most trouble filming, because there are so many tense, uncertain moments throughout the movie, and I assumed that remaining scared, and being in that mindset of being scared, would be the most challenging.
Not for me. I have a practice around that, because of my other films, and what works for me as an actor. I remember years ago, probably when I was on "The Vampire Diaries," having to do some selfie-type videos, set tour kind of stuff. I was always like, "How do I make this funny? What do I do?" I'd be doing weird things, like getting the crew to tap dance with me. That stuff feels far more difficult to me. I worry more about that kind of thing than just taking on a character and putting them in specific circumstances. That feels far more manageable to me than having to be myself in front of the camera.
I'm curious — both for "Superhost" and for ["The Vampire Diaries"] as well — how do you stay in that mindset of being scared, or being stressed out and tense? Do you listen to music to get you in that mindset, or is there a process you prefer to go through?
I do use music at times. I always build playlists for pretty much every character that I play. I think, in terms of holding fear in my body, I work really physically. I don't work cerebrally when it comes to having to be in a state of panic or fear. I work with different energy centers in my body. I have methods of building that into the character's physicality, and if the character is scared thematically, where does it exist in the body? Then I have a process for getting into that quickly and coming out of it quickly because that's a hard thing to live in for hours. So yeah, I have a very specific physical process around things like that.
Canning likes to disconnect from tense scenes between takes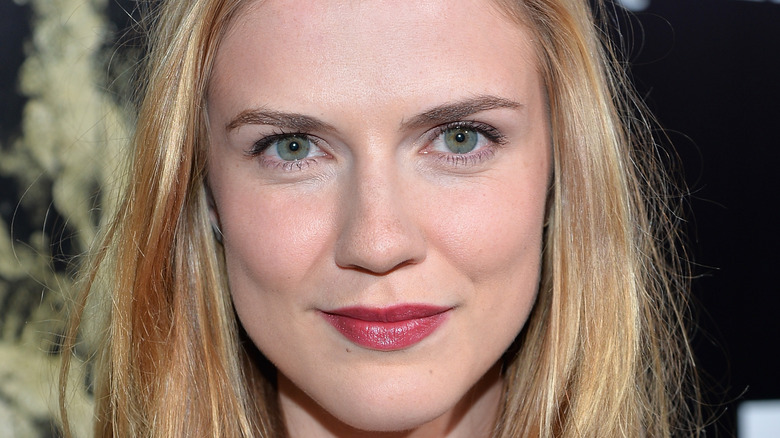 Alberto E. Rodriguez/Getty Images
When you're trying to disconnect between scenes so you're not living in that sort of physical tension for that amount of time, do you joke around between takes to keep things lighthearted? What was the atmosphere like on the set of "Superhost" while you were in between these sort of very chaotic tense moments?
It depends on the scene, because it's ["Superhost"] such a lighthearted set, but if it was a scene like Claire in the basement right before Rebecca finds her at the very end, and terrible things ensue, if it's a scene like that. I typically stay to myself and focused, and I'll allow myself to come out of the tension, but I'll keep to myself just because I can more quickly drop right back into it. But any other scene, I think, than that one, I definitely don't skew towards the method side of things. I like to interact with people in between takes, and it was a really fun set. We laughed a lot. I think that was the only scene where I stood in a corner and faced the wall, like "Blair Witch" style.
Were you like, "No one look at me, I just need a second?"
No, no, I'm definitely not that precious about it. I need to keep to myself, and I will sometimes say to makeup artists, if I know I have a really specific and intense scene that day, I'll just say to them, "Do your thing. If I seem a little strange or that I'm not as interactive as usual, it's just because I'm staying in the zone for that reason." I'm super easy going about it, too. I'll come out of that in a second if someone needs to talk to me. If a crew member needs to talk to me, I'm not like, "Please don't. Not now." No, no, that's my job. My job is to ... I do that more to myself. I won't run around and start eating snacks and joking around. I'll keep it as focused as I can.
She's grateful to be part of such devoted fanbases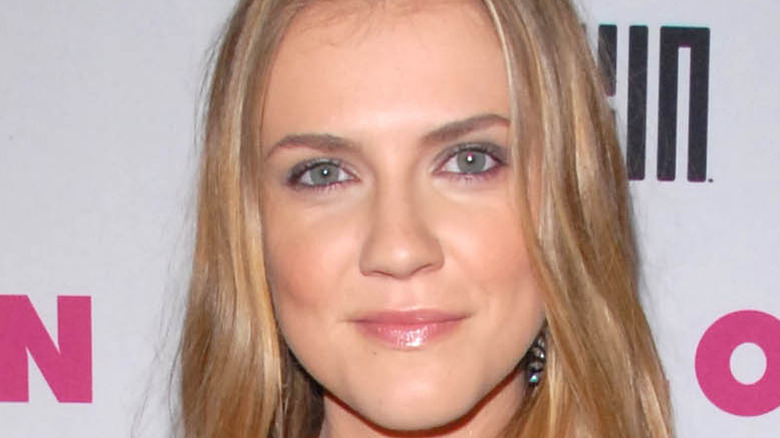 s_bukley/Shutterstock
When you first received the script for "Superhost," did you try to figure out the ending before you got to the final pages?
Oh, that's a good question. I read a couple of different drafts of it. I don't think I did. I will sometimes do that when I'm reading a script, but not really with this one, I let it happen to me. I will do that more when I read, I think, TV pilot scripts, because those I'll try to figure out as I'm reading, because [often,] the ends [of TV pilots] set you off into what the premise of the show is going to be. When I'm reading films I like to let them happen to me.
"Superhost" also stars your fellow "Vampire Diaries" alum, Gracie Gillam. I know you guys appeared on the show a few seasons apart, but "The Vampire Diaries" has remained so popular even since the series finale in 2017. What does it mean to you to be part of a show with such a long lasting, devoted fan base?
Oh, it's wild. It's really wild. I was at a Comic Con recently and a few of us were there, a few of the actors, and we looked at each other and went, "What are we doing here?" Yeah, it's really lovely. I'm quite grateful for it. It is a weird brain split to do when you're marching forward in all these years, especially because I was only in the first two seasons — I've been doing other work and making other work happen, and it's always a nice surprise to return to that world and that fan base. It's so funny though, because if I'm doing a panel or something, [with] some of the questions, I'm like, "I don't remember." It's so long ago, 12 years ago or something that we started that show, but I remember the feeling of it so much more than some of the specifics, and it's really nice. It's surprising and really nice.
I remember watching the show from the beginning and I just loved [your character] Jenna, and I was devastated when her character arc played out. But I do feel like you ended up getting a little bit of a redemption moment during the series finale of the show, which was rightfully deserved. How did that feel to come back and film those emotional reunion scenes?
Well, I'm honestly happy you feel that way. It was so lovely to shoot. It was an incredible experience. It was more about being there with everyone as the show wrapped. Shooting the scene, it was a bit of a different experience because of timing, but being there to finish the show was incredible, for sure.
Canning loved working with the Nancy Drew team at The CW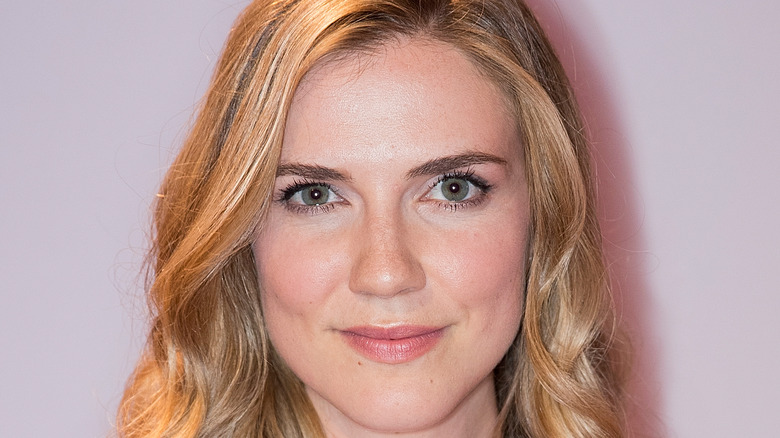 Andrew Chin/Getty Images
I know you're also doing "Nancy Drew" now on The CW. What appealed to you the most about playing the character of Katherine and joining this sort of modernized portrayal of such a classic universe?
Oh, I loved it. I loved it because Kennedy [McMann], who plays Nancy, is one of the loveliest young women I've ever met, and Scott Wolf is the nicest man on the planet. I think because I was working with the two of them all the time, that was my entire experience of the show. It was great to be a part of that, it was really special, and actually, the show runner was a part of "The Vampire Diaries," too. It was cool to have a little bit of a reunion with her. So, speaking of "The Vampire Diaries," being there with everyone during the finale for that was so cool.
"Superhost" is available on VOD, Digital, DVD, and Blu-ray Feb. 1.