Suzanne Somers Reveals Her Final Conversation With John Ritter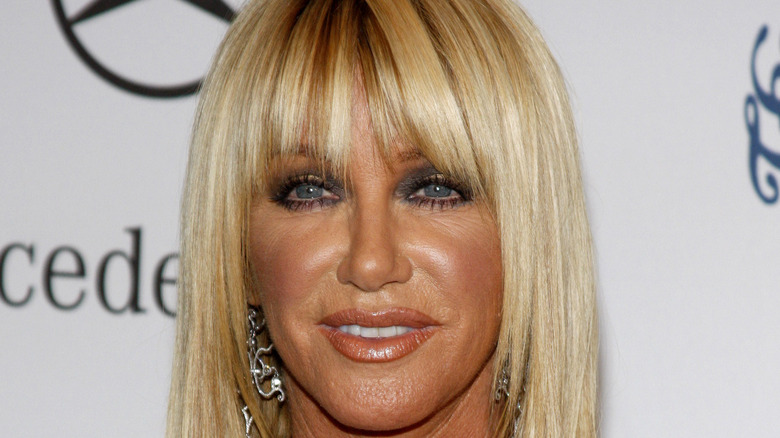 Tinseltown/Shutterstock
There was a time when John Ritter and Suzanne Somers, along with Joyce DeWitt, came into living rooms for a half hour once a week to give us a unique brand of slapstick and risque comedy, where sexual innuendos were the name of the game.
Based on the UK show "Man About the House," "Three's Company" first introduced us to the trio of Jack, Janet, and Chrissy, played by Ritter, DeWitt, and Somers, respectively, with Somers' blonde bombshell becoming one of the most popular characters in a show that was really about lasting friendship. 
When Somers was let go from the show in 1980 over contract negotiations, in which she asked for higher pay, she thought the real-life friendships she established on the sitcom were gone forever. 
In fact, when everything went south in her professional relationship with "Three's Company," her personal relationship with Ritter and DeWitt suffered for decades, but not forever.
Suzanne Somers and her Three's Company co-stars had a falling out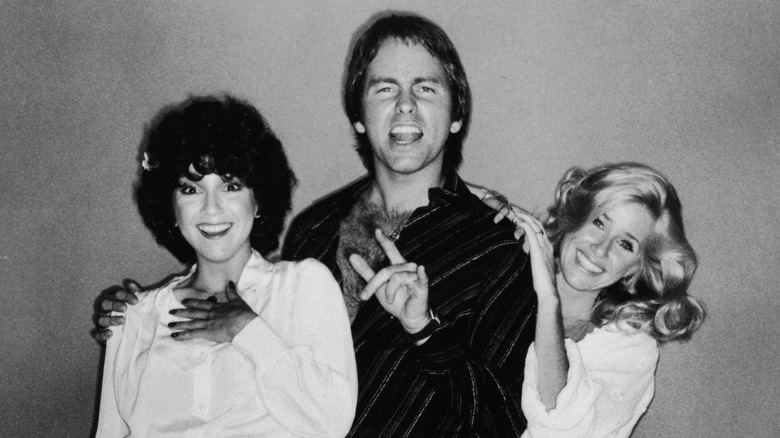 Hulton Archive/Getty Images
When "Three's Company" became so popular, Suzanne Somers decided she should be paid the same as her male co-star, John Ritter. When that wasn't acceptable, Somers was let go from the show, and the relationship with her co-stars suffered.
"The show's response was, 'Who do you think you are?'" Somers told People. "They said, 'John Ritter is the star.'"
However, the tension started earlier than that when the trio appeared on the cover of Newsweek. 
"Joyce wanted to be known as an actor and not a celebrity. And a lot of that feeling grew out of a Newsweek cover story," Chris Mann, author of "Come and Knock on Our Door: A Hers and Hers and His Guide to Three's Company," told Closer Weekly. 
"Suzanne had her own photoshoot before or after the shoot of the trio, which John and Joyce were very uncomfortable with, having Suzanne being featured. She had other shots of her in front of the pink or blue screen in a nightie. Apparently, one of those shots was superimposed over the image that Newsweek had of the three of them, and that created a lot of tension behind the scenes. It also further conflicted Joyce about doing publicity, because she felt lied to."
Between the money issue and the Newsweek cover, after Somers left "Three's Company," she never thought she'd speak to either Ritter or DeWitt again. But, decades later, that changed.
John Ritter wanted to work with Suzanne Somers again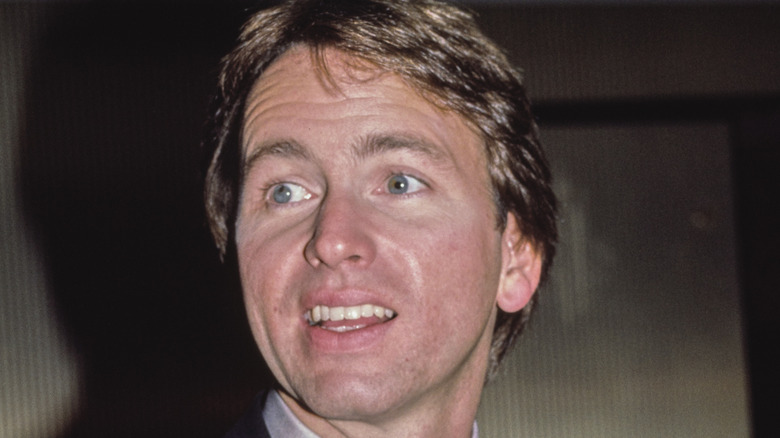 Michael Ochs Archives/Getty Images
After "Three's Company" left the airwaves in 1984, John Ritter went on to star on "8 Simple Rules," and Suzanne Somers found herself another hit series with "Step by Step" — and life went on for years with neither of them talking. 
Then, one day in 2003, the year Ritter died from an aortic dissection after feeling sick on the set of his sitcom, Ritter called Somers.
"I'm at the beauty salon. Haven't talked to him for 20 years and the receptionist comes over to me and says you have a phone call ... and she says, 'It's John Ritter,'" Somers told Entertainment Tonight. "He said, 'Hey babe' ... And then he said, 'I forgive you,' which took a lot of maturity on my part not to say, 'You forgive me?' So, I say, 'Thanks.'"
Next, Somers got an invite to work with Ritter, something she thought would never happen again.
"He said, 'I'm doing a show called "8 Simple Rules" and we've got this dream sequence and I have this nightmare and in this nightmare, you and Joyce are in the nightmare,'" Somers told Entertainment Tonight. 
"I said, 'You know the public has such a craving for you and I to be together again. I don't think me coming back as a nightmare is the best thing to do, so why don't we look for a proper project for the two of us.' So, we decided to do that ... and then a month later he died."